ITALIA TANTRA FESTIVAL 2022 in PERSONA
About this event
Il Festival del Tantra in Italia giunge alla sua 6° Edizione.
L' Italia Tantra Festival porta un messaggio tra Meditazione, Sessualità Sacra, Consapevolezza, Relazioni Autentiche e Amore, Tantra in tutte le sue espressioni di Classico/Sciamanico/Contemporaneo/Kundalini/Yoga/Kashmiro/Kali/Maithuna/Delle Origini...
Tanti Maestri/e vi accompagneranno in un Cammino Fatto di Armonia, Amore e Sessualità Sacra.
Per maggiori informazioni visita il nostro
Sito Web.: http://www.italiatantrafestival.com/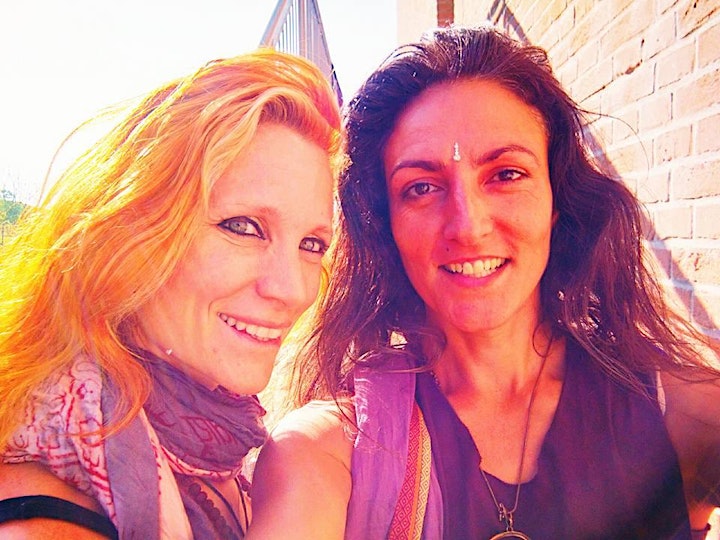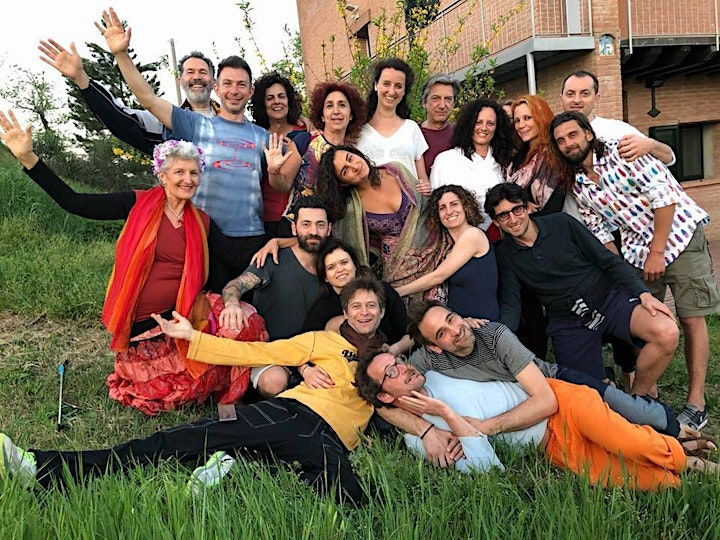 Organizer of ITALIA TANTRA FESTIVAL 2022 in PRESENZA
Intuitive, Energy Healer and Holistic Therapist
Founder of BMS Awakening Healing Academy.
Adi Ananda is an intuitive energy healer and holistic therapist with more than 20 years experience.
She began learning about her Mind looking for nourish her soul's needs: practicing 
#meditation
 and 
#Zen
 Buddhism.
Were still a lot the questions without answer, so she proceeded studying 
#Engrampersons
 types & 
#Numerology
 in order to better understand other humans.
After the need to wisely re-connect her Mind, soul & Body brought Adi Ananda to complete her Yoga Teacher Training at Swami 
#Sivananda
 Asharm in India in 2004, where she learned about 
#Pranayama
, 
#mantras
 & 
#Asanas
. She went deeper specializing in pregnancy yoga, babies & mummies yoga, kids yoga, Yoga for back pain, business 
#Yoga
 & 
#Stress
 managing yoga.
She integrated this body/energetic consciousness practicing also 
#Thai
 Chi Chuan, Wu style and 
#watsu
, connecting the benefit of 
#shiatsu
 massage and warm water.
In her holistic approach she focused also on nutrition creating a Energetically balance diet in according with 
#Ayurveda
 & 
#macrobiotic
 principles.
Looking for energetic cleans & Self recharging, to shape her life, her home & her family she increased her holistic knowledge and experiences learning about Energies managing techniques: becoming 
#Reiki
 Master, 
#Crystal
 therapist & 
#ThetaHealing
 instructor.
Deep inside, together with all this disciplines Adi Ananda's wild instinctive nature was willing to find a way to be deeper understood, expressed, the inner voice of wildness screamed out making her explore 
#Shamanic
 healing and 
#Tantra
, about it she graduate in ISTA - International School of Temple Arts.
Shamanic healing and Tantra offered her their magic power to improve the connection with Mother heart, with the Nature, with her body, with other humans, with the Energies, with all level of existence.
Go deeper into the body-mind-soul interconnection for obtain the freedom from suffering and manifest the life you dream.
Help people to reach the peace through complete focus on dynamic and harmonic flow of body movements & energies.
Let's go to find all energy we need to reach ours dreams getting in contact with ours inner unique power.
Love to you all amazing Souls
I am happy to be supportive part of your journey toward freedom, happiness, ease and light.
See yourself as the divine soul you truly are!