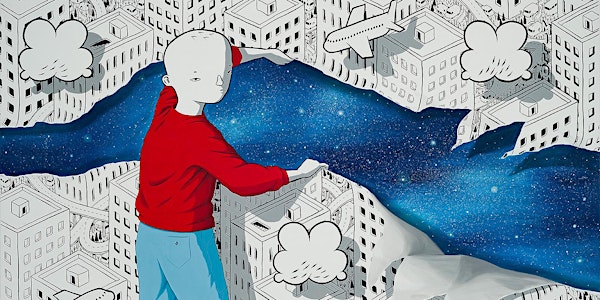 INTERNATIONAL TALK:"BEYOND THE FEARS: THINKING THE UNTHINKABLE?"
Sales Have Ended
Ticket sales have ended
Thank you for subscribing to the International Colloquium, about a week before the event we will send you the Zoom link with which you can participate. If you do not receive the email with the link, contact us at these addresses. Email: ariele@psicosocioanali.it Telephone: +39 0277297554 - +39 393 8007161
INTERNATIONAL TALK BEYOND FEARS: THINKING THE UNTHINKABLE? OCTOBER 22ND-23RD 2021
About this event
Beyond the fears: thinking the unthinkable?
Is the provoking question suggested by the International Talk held by Ariele on October 22nd and 23rd, 2021. (ONLINE-ZOOM)
Surfing through panel discussions, conversations, workshops and movie projections, participants will have the opportunity to discuss the raising of many of the contemporary fears as a possibility to envisage new relationships within the members of the society.
Starting from the results of a three—years research held by the Polis' team of Ariele, the Talk will discuss how care-givers could play a significant role within the society.
In particular, the following topics will be explored in depth:
How to promote an "active and reflective citizenship" among society (Opus UK)
How to leverage on arts and narrative techniques to support the experience of the physicians during the time of Covid (Ariele Brasil)
How to develop community welfare (Ariele Psicoterapia)
How new relationships can unexpectedly stem from discrimination; how the younger generations foresaw the Covid pandemia months ahead; how cities are changing, together with the role of majors (Ariele – Polis Team)
The conversational settings offered by Ariele will host international guests from the US, UK, Brazil, Middle East, as well as Italy.
In the evening of October 22nd inspirational movies will be screened and discussed together.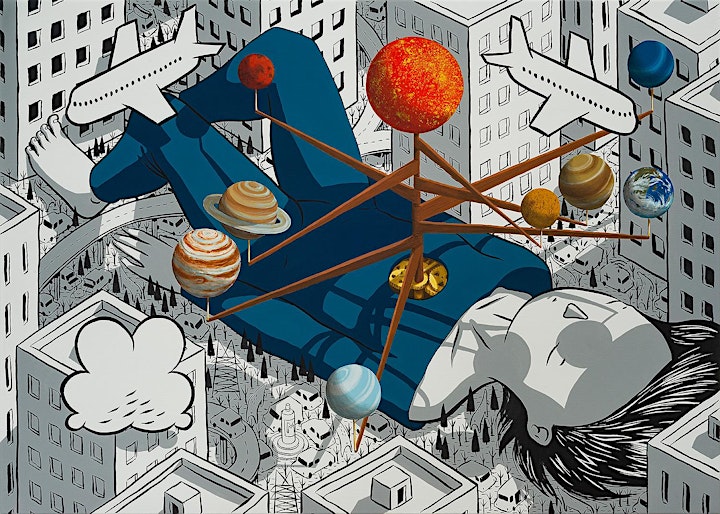 INTERNATIONAL TALK
BEYOND FEARS: THINKING THE UNTHINKABLE?
OCTOBER 22ND-23RD 2021
AGENDA
Day 1 – Looking down from the tower: the complexity of the reality
14.30 Opening: The Chair provides an overview of the Talk and structure of the two days – Chair Daniela Patruno
14.45-15.30 Welcome speeches in main room: "How can we rebuild relationships in society? Daniela
Patruno (Ariele), Leonardo Speri (Ariele Psicoterapia), Rosangela Bacima (Ariele Brasil), Olya
Khaleelee (Opus) – Chair Francesco Liuzzi
15.30-16.15 Lecture: Annamaria Burlini (Ariele) and Dario Forti (Ariele)
16-15-16.25 Break
16.25 -16.55 Conversation in Plenary Session – Chair Daniela Patruno
16.55-17.05 Break
17.05-18.20 Workshop 1: Listening Post International – Exploring a new idea of "global citizenship": a Laboratory Approach (Ariele and Opus)
Workshop 2: Human Resources Narratives: Invisible Stories (Ariele Brasil)
Workshop 3: Mayors and post covid Cities: what's new? (Polis Ariele)
18.20-18.30 Break
18.30-20.00 Spoken and unspoken issues about fears and transformation, with Mark Stein (OPUS),
Morgana Masetti and Carla Vergara (Ariele Brasil), Sukari Pinnock (NTL), – Chair Simona Bernasconi
20.00 Break
21.15-23.00 Cinelogos special night: Thinking through screen and shadows, with Giuseppe Varchetta (Ariele), Dario D'Incerti (Cinelogos)
Day 2 – In the search of meanings: what course of possible action?
14.45-15.00 Opening: Overview of the Talk and structure of the second day (main Room) – Chair: Daniela Patruno
15.00-16.00 Thinking the unthinkable: how could Israelis and Palestinians live together? Conversation with Robi Friedman and Dario Forti. Chair Simona Bernasconi
16.00-16.10 Break
16.10-16.40 Conversation in Plenary Session – Chair Daniela Patruno
16.40-16.50 Break
16.50-18.05 Workshop 4: Welfare, Relationships, Cooperation: a case study (Ariele Psicoterapia)
Workshop 5, Foreseeing Covid: young people, nature, future, fears (Polis Ariele)
Workshop 6 Lodi Canteen Case: fears, resilience, solidariety (Polis Ariele)
18.05-18.15 Break
18.15-19.00 How can we generate hope? Closing in main room with: Daniela Patruno, Rosangela
Bacima, Tiziano Saccani (Ariele Psicoterapia), Olya Khaleelee – Chair Francesco Liuzzi