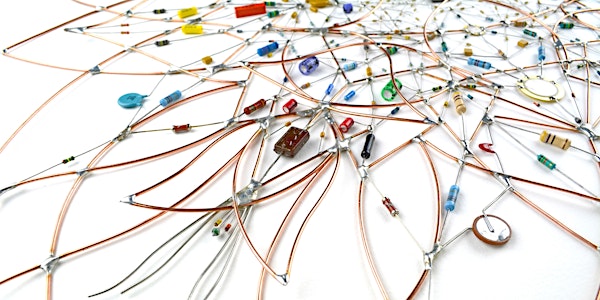 International Conference "Cross-Border Digital Forensics"
When and where
Location
Scuola Superiore University of Udine Via Gemona 92 33100 Udine Italy
Description
8:30 Registration
9:00 Authorities Welcome Addresses
Elena D'Orlando, Delegate of the Rector
Andrea Tabarroni, Director of the Scuola Superiore
Marina Brollo, Director of the Department of Law
Antonio De Nicolo, Chief Prosecutor of Udine
Maurizio Conti, President of Udine's Bar Association
Raffaele Conte, President of the Lawyers' Criminal Chamber of Udine
Dario Tion, C.E.O. LegalEYE
10:00 International Conference
10:00 - 10:10 Introduction, Federico Costantini, University of Udine
10:10 - 10:50 Issues in Cross-Border Police/Criminal Justice, Data Flow in the European Union, Erich Schweighofer, University of Vienna, Austria
10:50 - 11:30 The Paradox of Encryption: can Encryption facilitate Digital Investigations?, Primož Gorkič, University of Ljubljana, Slovenia
11:30 - 11:50 Coffee Break
11:50 - 12:30 Challenges and Opportunities in Cross-Border Data, Exchange. Lessons learnt from "Project Evidence", Maria Angela Biasiotti, Institute of Legal Information Theory and Techniques (CNR), Italy
12:30 - 13:00 Discussion
14:30 International Workshop "Hard Cases of Cross-Border Digital Forensics"
14:30 - 14:50 Introduction of the moderator, Mattia Epifani, ONIF Association
14:50 - 15:00 Fausto Galvan, Prosecutor's Office of Udine
15:00 - 15:20 Andrea Raffaelli, Ten. Col. R.O.S. Carabinieri, Rome, Italy
15:20 - 15:40 Ernst Österreicher, Chief Inspector, Criminal Investigation Unit, of the Cybercrime Competence Center (C4), Austria
15:40 - 16:00 Aleš Ulčar, Criminal Police Inspector Specialist, Cybercrime Department of the Police Directorate Koper, Slovenia
16:00 - 16:20 Coffee Break
16:20 - 16:30 Tools for digital forensics: an overview, Fabrizio Turchi, Institute of Legal Information Theory and Techniques (CNR), Italy
16:30 - 17:00 Discussion
17:00 Questions & Answers
with Nhien-An Le-Khac*, Centre for Cybersecurity & Cybercrime Investigation, University College, Dublin, Ireland
18:30 Conclusion
* Participants are encouraged to submit questions for the host sending an email to federico.costantini[@]uniud.it
---
Evidence is crucial in legal thought since it is placed between Legal Science and Legal Philosophy, Epistemology and Hermeneutics, Interpretation and Rhetoric.
The concept of evidence has been revisited in order to keep pace with new technologies. Among the social changes triggered by ICTs, very remarkable are those afflicting legal systems and specifically values, rules and concepts they are made of. Indeed, nowadays technology allows to trace with extreme accuracy human behaviour – on-line and off-line – and so to easily obtain proof of such actions, likewise it provides tools to avoid detection and identification, to encrypt messages and to bypass warranties of genuineness or authenticity of the data collected.
Different approaches, methods and competences are needed by each party in court – prosecutors, lawyers, judges – in order to discuss such information in courts. In short, Digital forensics is the field of forensics sciences tackling such issues. Many initiatives have been adopted in order to foster investigative authorities' international cooperation and to balance their legitimate prerogatives with defendants' rights, from the Budapest Convention on Cybercrime of 2001 of the European Council to the most recent European Investigative Order (Dir 2014/41/UE) which in Italy came into force on the 28th of July 2017 with the D. Lgs. 108/2017.
The purpose of this conference is to discuss such questions within the European Union and in a cross-border and interdisciplinary perspective. It is specifically aimed at involving academics, officers, witness consultants, defendants of three bordering countries (Austria, Slovenia, Italy).
The conference is hosted by the "Scuola Superiore" of the University of Udine – being the final event of the course "Knowledge and Understanding in the Digital Era" – and it is co-organized in conjunction with the Department of Law of the University of Udine and the Institute of Legal Information Theory and Techniques of Florence (Italian National Research Council) under the patronage of the Bar Association and the Criminal Lawyers' Chamber of Udine. This event follows the success of a previous conference held in 2012 (www.digitalforensics.ud.it).