Iniziamo a cucire

Saturday, January 19, 2019 from 3:00 PM to 6:00 PM (CET)
Event Details
WORKSHOP di cucito
Pochette o Astuccio? 
Non sai da che parte cominciare?
Non è mai troppo tardi!
Questo workshop è rivolto a tutte quelle persone che vogliono accostarsi al mondo del cucito.
Impareremo le funzioni base di una macchina per cucire ed insieme realizzeremo una pochette o un pratico astuccio.
Decorlab, il laboratorio di home decor e moda del Talentlab, inizia questa serie di percorsi per accompagnarvi nella scoperta delle vostre capacitá.
Silvia vi aspetta sabato 19 gennaio dalle ore 15.00 alle 18.00
durata: 3h
partecipanti: max 8
costo euro 15,00 più 5 di materiale
I materiali sono inclusi e il prodotto sarà di proprietà del partecipante.
Se possedete una macchina da cucire che non avete mai osato utilizzare o con cui avete litigato, portatela così inizieremo insieme.
Docente: Silvia Vandini
When & Where

Talentlab
Via Monselice
35142 Padova
Italy


Saturday, January 19, 2019 from 3:00 PM to 6:00 PM (CET)
Add to my calendar
Organizer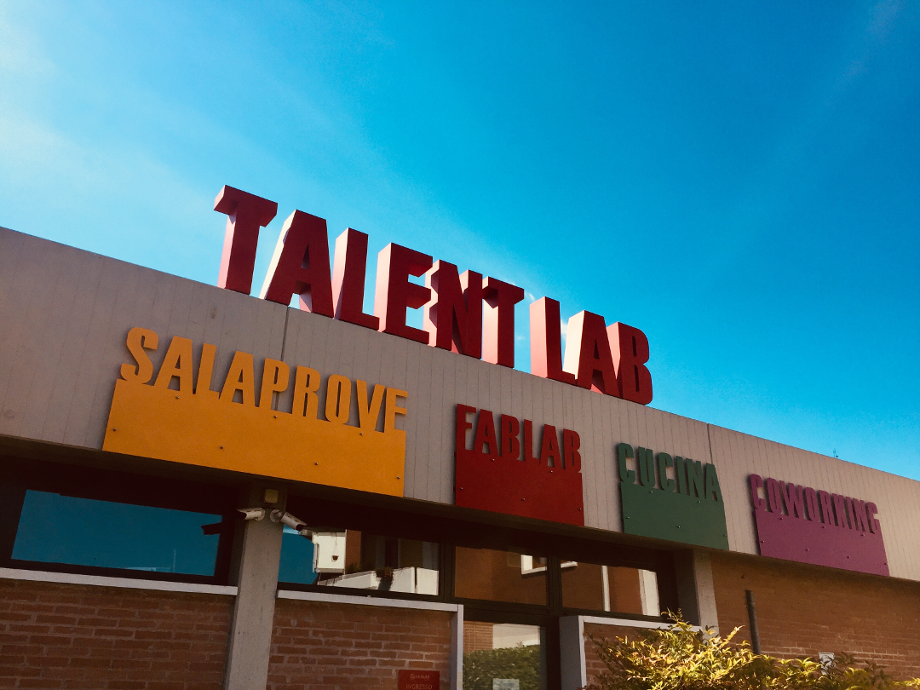 Il TalentLab del Civitas Vitae è un ecosistema dove le idee possono essere sviluppate, testate e trasformate in realtà: una piattaforma che, superando barriere e divisioni, promuove la nascita di tante "app" (nel senso più ampio del termine, cioè non solo digitale..) che generano valore per tutti gli attori coinvolti, formando al "nuovo" mondo del lavoro e creando opportunità di crescita e sviluppo per l'intera comunità.
Il CV Talent Lab occupa uno spazio di circa 650mq alle porte di Padova (nei pressi del capolinea della linea urbana 22 e lungo il percorso della linea extraurbana per Abano e Montegrotto) ed è diviso in 5 aree tematiche tra loro sinergiche:
fablab

: un luogo di circa 120mq

dove "fabbricare cose", una

officina

dotata di attrezzature

digitali

(stampanti 2d e 3d, laser cutter, CNC ecc.) ed

analogiche

(trapani, attrezzi da bricolage, banco saldatura ecc.)

coworking

: tavoli, sedie, sale riunioni ed armadietti dove mettere radici, usando la rete wifi riservata agli abbonati e allocando anche il proprio domicilio aziendale

musica:

2 sale prove e studio di registrazione multipiste, con disponbilità di tecnici di registrazione

arti visive:

3 postazioni professionali di editing foto audio video, dotate di Adobe Premiere e di tutti gli altri software necessari per lavorare

cibo

: un'ampia cucina professionale dove si tengono corsi pratici di cucina, con particolare attenzione alle pratiche più sane e corrette
 Tutti gli spazi del Talentlab sono dotati di un impianto audiovideo HD che consente di trasmettere online e offline quanto succede al proprio interno.
Il sito internet del Talentlab e la pagina Facebook sono i media da seguire per essere informati sulle attività, prenotare le risorse disponbili e registrarsi agli eventi.