Inavguracijski festival - Orgelski koncert, David Cassan
Sales Have Ended
Registrations are closed
Oddane so bile vse predvidene vstopnice. Morebitne neprevzete vstopnice bodo na voljo 20 minut pred koncertom.
Sales Have Ended
Registrations are closed
Oddane so bile vse predvidene vstopnice. Morebitne neprevzete vstopnice bodo na voljo 20 minut pred koncertom.
Orgelski koncert Davida Cassana v sklopu inavguracijskega festivala orgel koprske stolnice.
About this event
Projektna ekipa Orgle koprske stolnice je skupaj z Akademskim pevskim zborom Univerze na Primorskem in v so-organizaciji z župnijo Koper pripravila Inavguracijski festival na katerem se bo zvrstilo vrsto eminentnih dogodkov, na katerih se bodo oglasile orgle v najrazličnejših kombinacijah in barvah. Tretji, orgelski koncert v tem ciklu bo zazvenel v nedeljo, 28. novembra 2021, ob 19. uri z izvrstnim francoskim orglavcem Davidom Cassanom.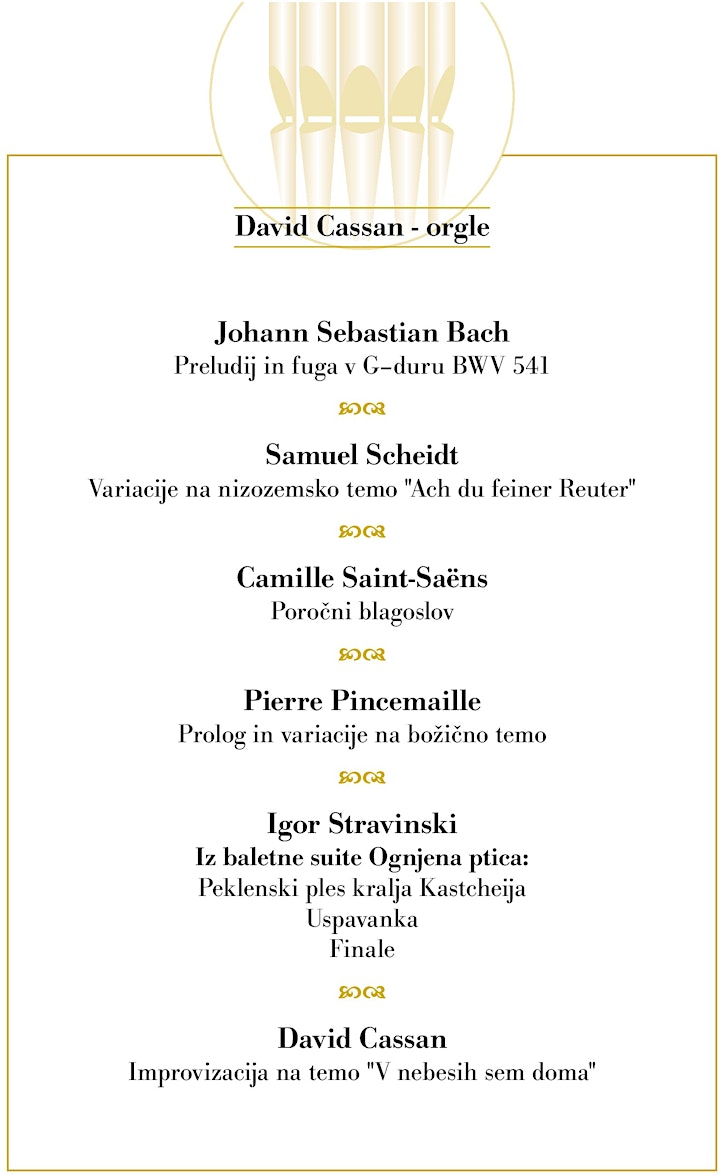 Zaradi veljavnih ukrepov preprečevanja širjenja okužbe s koronavirusom SARS-CoV-2 in zagotavljanja varnosti udeležencev je število mest omejeno na 300.
Vstop je prost (s predhodno rezervacijo in gratis vstopnico) do zapolnitve prostih mest.
Rezervacija brezplačnih vstopnic je možna tudi s SMS sporočilom na tel. št.: +386 71 300 488 z navedbo imena in priimka ter želenega števila vstopnic, zaželena pa je tudi navedba vašega e-poštnega naslova.
Prevzem rezerviranih vstopnic je možen najkasneje 20 minut pred koncertom pred glavnim vhodom v stolnico, kasneje bodo morebitne preostale vstopnice razdeljene zainteresiranim.
Obvezno je izpolnjevanje PCT pogoja, predložitev osebnega dokumenta in nošenje zaščitne maske.
Lepo vabljeni!
Več informacij o inavguracijskem festivalu na orglekoper.si in FB.me/orglekoper.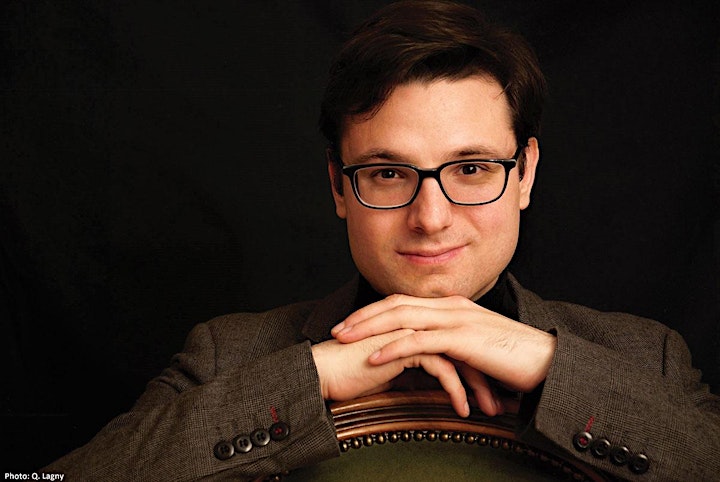 David Cassan, rojen leta 1989, je mednarodno priznan organist in eden izmed vodilnih mladih francoskih organistov. Izobraževal se je na Conservatoire de Caen in Conservatoires Nationaux Supérieurs de Musique v Parizu in Lyonu s Thierryjem Escaichom, Pierrom Pincemailleom, Philippejem Lefebvrejem, Françoisom Espinassejem, Jean-Françoisom Zygelom in Erwanom Le Pradom. Nastopa kot solist v družbi prestižnih zasedb (Orchester Philharmonique de Paris, Orchester National de Lyon, Capitole de Toulouse, Choir and Symphony Orchestra of Paris) po celi Franciji in v tujini (Nemčija, Anglija, Rusija, Kitajska, Izrael, Latvija, Estonija, Španija, Islandija, Urugvaj, Nizozemska, Irska, Portugalska, Češka, Luksemburg, Belgija, Italija, Švica).
Izvaja obsežen repertoar, v katerem prevladujejo dela J.S. Bacha in francoskih skladateljev 19. in 20. stoletja. Kot briljanten in ustvarjalen improvizator pogosto spremlja neme filme na klavirju ali orglah.
Prejel je več mednarodnih prvih nagrad, med drugim Chartres (Francija), St Albans (Anglija), Haarlem (Nizozemska) in Grand Prix Jean-Louis Florentz iz l'Académie des Beaux-Arts (Francija). Te številne nagrade ga uvrščajo med najuglednejše organiste generacije.
Kot priznan pedagog redno vodi mojstrske tečaje po vsem svetu (Sankt Peterburg, Peking, Bern, Milano, Lausanne, Pariz ...) in poučuje orgle na konservatoriju v Nancyju ter improvizacijo na konservatoriju Saint Maur-des-Fossés. Pogosto je vabljen v žirije državnih in mednarodnih tekmovanj. Trenutno je titularni organist v pariškem l'Oratoire du Louvre.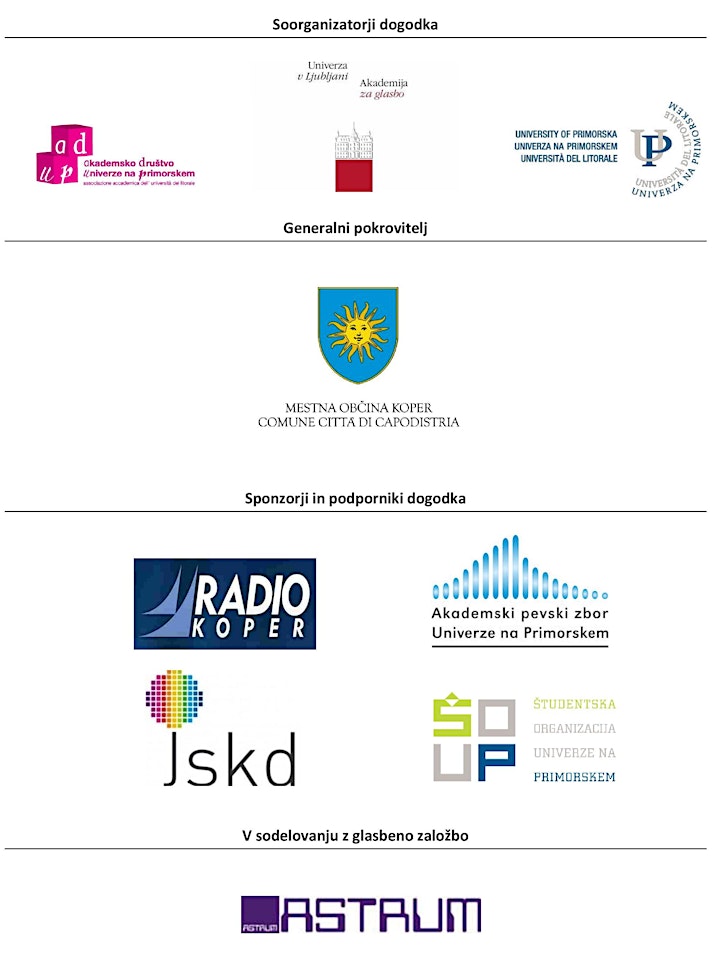 Organiser of Inavguracijski festival - Orgelski koncert, David Cassan