#IMWC18 - International Meeting of Water Cities

Friday, 14 September 2018 at 09:00

-

Sunday, 16 September 2018 at 14:00 (CEST)
Event Details
[last updated Sep 11, 2018 - 02:21 pm]
20th May 2018
Dear Lord Mayor,

the town of San Benedetto del Tronto organizes, in the next month of September 2018 (in the days 14-15-16), an INTERNATIONAL MEETING of European cities - similar to our town for numbers of inhabitants - and linked each other by the element of "Water": cities of sea, cities of lake and/or cities crossed by a river.

These towns, living a special relationship with water based on Tourism, Fishing, Exchanges, and Relaxation, will share their administrative experiences and promote the European Integration that represents the real challenge on which we will measure ourselves with future generations.

The opportunity will be very exciting and important for many reasons: for introducing ourselves, for exchanging experiences, and for gathering together people for new projects and trying also to be able to identify precious European funds.

During the three days of the "International Meeting of the Water Cities", I will also have the pleasure and the honor to introduce you to my city, San Benedetto del Tronto, making you savor its taste and the main attractions. San Benedetto del Tronto is one of the main tourist destinations of the Adriatic coast in the summer, with a historical fishing port that inaugurated the epic season of oceanic fishing and a seafront decorated by thousands of monumental palms, considered by many as the most beautiful in Italy.

Our meeting will also be useful to start a new dialogue among us, in which each representative will be able to talk about his way of managing the different aspects of public affairs: hospitality and environmental sustainability, urban decorum and maintenance, culture and innovation, welfare and youth, sustainable mobility, waste collection and disposal.

Therefore, I am very happy to invite you and two members of your staff to spend these three days together: you will be our very welcome guests, as the costs for hotel accommodation and meals will be totally at our expense for all the three days.

So please, evaluate this proposal and inform us within next Monday, July 16, 2018, if you are taking part in this event, as I wish. My staff will be at your disposal to provide any clarification and to answer any questions.

With the lively hope of meeting you soon, I greet you cordially.
Mayor of San Benedetto del Tronto
Pasqualino Piunti
Airports and coach
There are three airports near San Benedetto del Tronto, well connected with our city:
Ancona-Falconare LIPY
Pescara LIBP
Both are less than an hour (by car or coach) from San Benedetto del Tronto.
Other near airports:
Rimini-Miramare LIPR
Forlì LIPK
Bologna Borgo Panigale LIPE
Roma Ciampino LIRA
Roma Fiumicino LIRF
From Rome we have some companies of ours that operate daily transportation by bus:
Start SPA: departures from PLACE 9 at 07:30 am - 05:00 pm - 10:15 pm
Gaspari BUS: departures at 09:10 am - 11:10 am - 02:15 pm - 04:00 pm - 07:00 pm - 09:30 pm
Flixbus: departures at 07:30 am - 03:00 pm - 04:00 pm - 05:50 pm
Language
Language for IMWC 2018 will be English. To help with comprehension, we will provide a real-time transcription (not translation) projected to a big screen and a web address to read the transcription from every mobile device connected to the Internet.
Dress code
Casual dress code, so wear what you feel more confident in.
Minutes
At the end of the meeting, we'll start preparing the minutes in order to share with you all the relevant documents as soon as they become available.
Wi-Fi Internet
The meeting venue is covered with a wireless access to the Internet.
Agenda
- Friday 14th September
Morning: Arrival, accommodation in hotel (see below: Accommodation section)
01:00 pm: Lunch
06:00 pm: Visit the local exhibition at Palazzina Azzurra
07:30 pm: Happy hour in the gardens sponsored by Ciù Ciù

- Saturday 15th September
09:00 am: Meeting at the City Hall
09:30 am: Presentations
11:00 pm: Panel "Local Government experiences"
01:30 pm: Lunch
04:00 pm: City tour
07:00 pm: Social event "A night in Offida"
- Sunday 16th September
09:00 am: Province Tour
01:00 pm: Lunch
Presentation's Template
Please, use the following template for your presentation: https://goo.gl/zCC9fQ
If you want, have a look at the presentation of San Benedetto del Tronto: https://goo.gl/7pRDpi
IMWC Official Logo
This is the official logo of the event: https://goo.gl/DTwAUJ
Attendees (updated Sept 7, 2018):
Brugge BE
Porvoo FI
District of Nysa PL
Daugavpils LV
Wrocław PL
San Benedetto del Tronto IT
Italian Ministry of Economic Development
Friendship Agreement
This is the protocol we are going to sign during the meeting: https://goo.gl/Jb4MCv
Please, get the permission to sign on behalf of your Council.
Accommodation
For your stay, we selected Relax Hotel, a renovated building on our waterfront with a restaurant, a swimming pool, wi-fi service, and breakfast included. Please, don't hesitate to ask if you have any special need.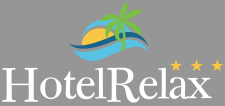 Link to Facebook event
https://www.facebook.com/events/532106167222594/ 
Official Hashtag for social networks posts
#IMWC18
Patronage

IMWC18 is under the High Patronage of the European Parliament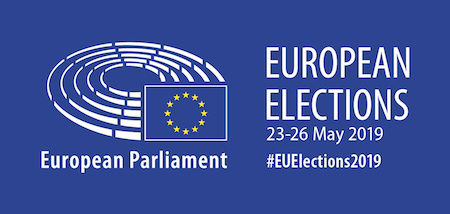 IMWC18 is under the Patronage of the Regione Marche

IMWC18 is under the Patronage of the Province of Ascoli Piceno

When & Where

San Benedetto del Tronto
viale A. De Gasperi 124
63074 San Benedetto del Tronto
Italy


Friday, 14 September 2018 at 09:00

-

Sunday, 16 September 2018 at 14:00 (CEST)
Add to my calendar