IMAGINAL ALCHEMY RETREAT - ENG

Wednesday, 30 May 2018 at 15:00

-

Tuesday, 5 June 2018 at 12:00 (CEST)
Event Details
Selene Calloni Williams


IAR
IMAGINAL ALCHEMY RETREAT
A Call for Awakening
WHEN
From May 30 Wednesday to June 5 Tuesday, 2018
Start: at 12:00 05/30/2018
End: at 12:00 06/05/2018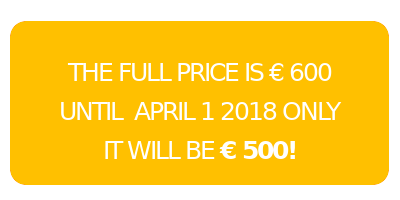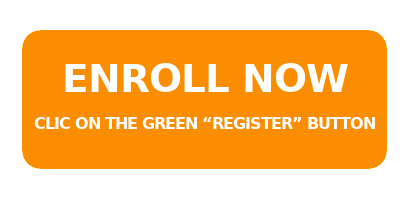 ACCOMMODATIONS AND FOOD
We will meet at Castello di Titignano (TR) - Umbria - Italy.

We have chosen the castle because we want offer to you a fulfilling experience at IAR.
At the castle you will find recently restored buildings, specifically designed for comfortable accommodation, nice rooms, bar, restaurant and a huge pool, also. All around the castle there is forest and, very close, the Corbara's lake.
Please, remember that you have to book accommodations&food separately from the retreat's cost.  
The rooms available in the Titignano's Castle are limited.
It is advisable to book the accommodations well in advance.
Note: There will also be an area available for a small number of participants who prefer to
sleep in tents.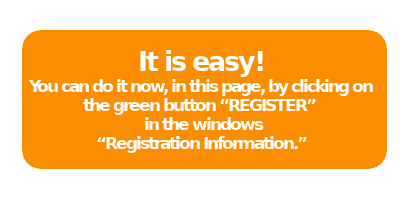 The rooms' prices:
Single € 700,00
Double € 500,00
3-4 People € 450,00
5-6- People € 400,00
Tent (your own) € 300,00.
Prices are inclusive of food and lodging per person for the entire duration of the retreat.
~ LIMITED NUMBER COURSE ~
WHAT YOU WILL GET FROM THE IAR
At the Imaginal Alchemy Retreat you will learn the ancient art of being an Imaginalist-Al-chemist.                     
You will return to your daily life enriched with knowledge of incredible rituals in nature, dances and music, a whole Imaginal Universe.
You will have at your disposal:
1. The archetypical keys to open your deep inner blocks and your limited thoughts. You will flow again in fulfillment and love.
2. You will receive the gift of a real, pure and magic, rebirth.
3. The Imaginal method will help you to discard your small ego and have a new wide vision of your true Self.
4. You will start to live as an Imaginalist: First step - you will be the creator of your own life and no more the victim of events; Second step - you will recognize the images of your life as symbols, in which the Gods dwell; Third step - you will learn how to sense and feel the spirits, how to welcome them and how to calm them down.
5. You will learn how to build the roots of your success and how to find the energies that will help you to achieve your strong intent.
6. Eventually, you will learn the secret key of the fine art of have no fear, how to have a clear vision of your daily life situations and the ability to make aware choices.
IMAGINAL ALCHEMY RETREAT TOPICS.
The "Imaginal" Alchemy Retreat (IAR) is a unique experience that will provide six days of full immersion in the alchemical and shamanic world of Selene Calloni Williams.
You will practice her disciplines in an environment that can help you to make the journey to reconnect with your Soul, with a wide number of like minded people who will be there to share the experiences.
During the retreat you will master the following topics:
1. IMAGINAL PSYCHO-GENEALOGY AND "FAMILY CONSTELLATIONS" WITH AN
IMAGINAL APPROACH
2. IMAGINAL MINDFULNESS
3. IMAGINAL PAST LIVE REGRESSION
4. IMAGINAL COUNSELING
5. SHAMANIC INTEGRAL YOGA
6. MATHER MANTRA
7. THE NAT'S CARDS
As soon as possible we will sent you a detailed calendar of the daily events and activities.
"When it is raining, an Imaginalist enjoy the rain while the others became wet"

WHY IAR IS FOR YOU - THE DAILY LIFE ALCHEMY
" No one is someone, but an alchemist is everyone!"
The Imaginalist knows how to make an alchemical artifact of every moment of his life. He magically turns sadness, failure, guilt and defeat into his strength and abundance.
The Imaginalist is there, deep inside you! Do you recognize the Imaginalist inside you?
You will discover the "sacrum facere", working hard on yourself. You will bring awareness to every action, the way you dress, what you eat. You will have awareness in every aspect of your daily life. As a shaman, you will calm down the ireful and disrupted images. You will have a relationship with the images your Soul loves. We can say that you enjoy the God's favor. 
"A fulfilling joy inside you, this is your goal!"
Who can benefit from the Imaginal Alchemy Retreat?
The Novice. Who wants to begin the intense path of personal growth. If you don't know the Imaginal vision and the practices, the Shamanic Yoga and meditation, this is the perfect occasion to be introduced to these techniques.
The Insider. Yoga practitioners and teachers counselors, therapists and holistic operators, you will have more than a taste of the Imaginal Techniques. Specifically for you we provide special offers and reserved paths.
There is more! If you play any portable music instrument, you can bring it with you. Remember to report it in the subscription schedule.
You could have a transformative experience, in an incredible location, surrounded by nature and in the company of people who share your interests.
Dear fellows come to Titignano and experience The Imaginal Alchemy
Retreat, because life is now, life is yours and you only live it once.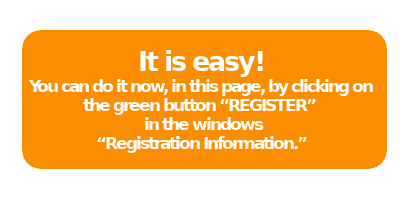 When & Where

Castello di Titignano

05018 Titignano
Italy


Wednesday, 30 May 2018 at 15:00

-

Tuesday, 5 June 2018 at 12:00 (CEST)
Add to my calendar
Organiser
Progetto per la diffusione di pratiche, pensieri e visioni consapevoli.
www.consapevol-mente.it
Lerici - LA SPEZIA
ITALY