Sales Have Ended
Registrations are closed
Thank you very much for your registration at our meeting! We are waiting for you in Titignano for an extraordinary adventure ALWAYS REMEMBER THAT THE REGISTRATION FOR THE RETREAT WILL START THE DAY JULY 14 OR 15.00 AM AND THE RETREAT WILL TERMINATE THE DAY 20 JULY AT 12.00 AM A smile STAFF
Sales Have Ended
Registrations are closed
Thank you very much for your registration at our meeting! We are waiting for you in Titignano for an extraordinary adventure ALWAYS REMEMBER THAT THE REGISTRATION FOR THE RETREAT WILL START THE DAY JULY 14 OR 15.00 AM AND THE RETREAT WILL TERMINATE THE DAY 20 JULY AT 12.00 AM A smile STAFF
Description
Selene Calloni Williams
presents
IMMAGINAL ALCHEMY RETREAT
A unique retreat with SCW in witch you can experience all her profound work, her countless techniques and the poetry that animates her in a week full immersion in the pristine Umbrian nature!
WHEN
From Sunday 14 July to Saturday 20 July, 2019
Starts: at 12:00 14/07/2019
It ends: at 12:00 20/07/2019
WHERE IS IT
WELCOME AND FOOD
We will meet at the Castle of Titignano (TR) in Umbria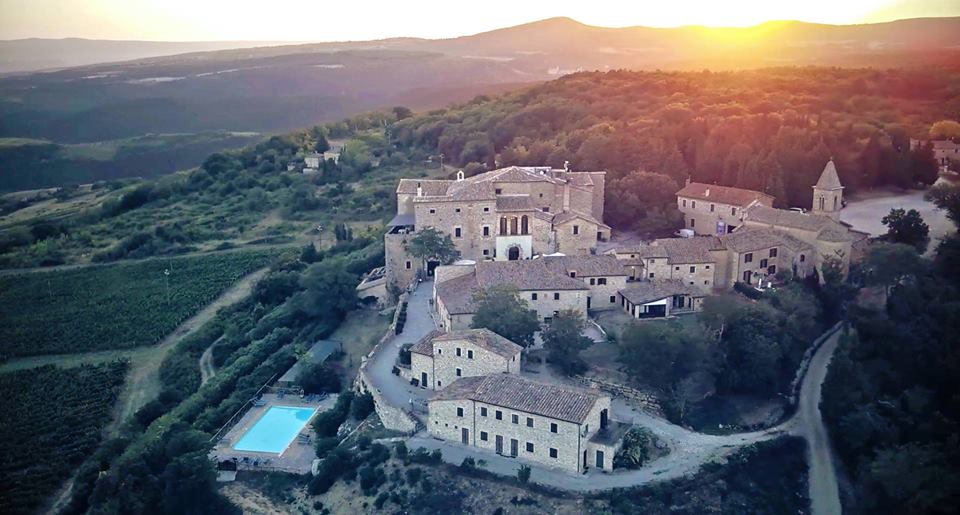 We have chosen Titignano castle in order to make your IAR experience even more profound and stimulating. Here you will find a complex of medieval buildings entirely renovated: comfortable rooms, bar, restaurant even a swimming pool. In the background there is a large forest and the beautiful Lake Corbara. Please fell free to look for more information about Titignano castle on the website: http://www.titignano.it/castello-di-titignano/
ROOM AND BOARD
Please note that accommodation and meals can only be purchased on this site during registration and are not included in the registration fee.
The rooms available in the Castello di Titignano are limited.
We advise you to book well in advance.
PRICES
The prices listed below are inclusive of room and board per person for the entire duration of the retreat (6 nights)
Single € 700.00
Double € 550.00
Room for 3-4 persons € 450.00
Room 5-6 people € 400.00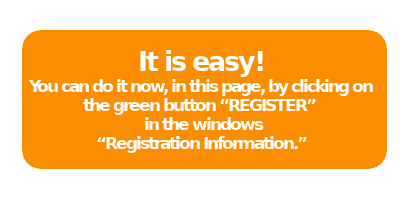 WHAT DO YOU BRING HOME FROM THIS COURSE
At the Imaginal Alchemy Retreat you will learn the art of being an Imaginalist-Alchemist trough performing powerful rites in Nature, dances and shamanic chants: the entire universe of the Imaginal Psychology
You will have at your disposal:
1. The archetypal keys through which you can recognize and overcome your inner blocks, your limiting beliefs. And you can re-start to flow in joy, abundance and love.
2. You will receive the gift of a new true, pure and magical rebirth.
3. The Imaginal method will help you get out of the little ego and have a much wider vision of your true Self.
4. You will begin to live as an Imaginist: First step - you will be the creator of your life and no longer a victim of events; Second step - you will recognize the images of your life as symbols, in which the Gods dwell; Third step - you will learn to feel the spirits, to welcome and pacify them.
5. You will learn how to build the bases for your success, starting from very early in the morning, and how to find the energy you need in order to bring home the results that matter.
6. Finally, you will learn the secret keys of the art of not being afraid, of the withdrawal of the projections of the mind and of making choices.
WHAT WILL EXPERIENCE AT THE RETREAT!
THE CONTENTS OF IAR
The Imaginal Alchemy Retreat (IAR) is the only experience in which you will constantly live the magic and poetry of Imaginal in a 6-day "full immersion" retreat in the alchemical and shamanic world of Selene Calloni Williams.
You will have the opportunity to practice the shamanic and imaginal disciplines in a tailored made context to facilitate your inner discovery, together with a vast number of people who share your same intent.
Here is a list of the topics we will discuss together:
1. IMAGINAL PSYCHOGENEALOGY AND FAMILY CONSTELLATIONS WITH AN IMAGINAL APPROACH
2. IMMAGINAL MINDFULNESS
3. IMAGINAL PAST LIVE REGRESSION
4. IMMAGINAL COUNSELING
5. INTEGRAL SHAMANIC YOGA
6. MOTHER'S MANTRA
7. THE NAT CARDS
As soon as we are available we will send you a detailed calendar of the days and activities
"When it rains, an Imaginalist loves the rain while the others get wet!"
"No one is anyone, but one single alchemist is all men!"
The imaginalist is an alchemist who has learned to transform every moment of his life in a continuous alchemical work trough which sadness, failure, guilt or defeat are automatically transformed into new energy, strength and wealth.
Some want to be successful artists, others want to become rich, others want to be parents. In this world everything is brought into being by an image, if the image is not present, the experience of success, of wealth, of motherhood / paternity simply does not occur.
You will know how to pacify the angry images of your life and how to create the best future!
"May everything in you be joy, this is your destination"
To whom the Imaginal Retreat is aimed
1) If you are among those who do not yet know the vision and the imaginal practices, shamanic yoga and meditation, this is a unique opportunity not to be missed to experience all these disciplines.
2) Therapists, yoga practitioners and instructors, counselors who want to have a first approach with imaginal techniques to be able to bring them in their lives and in their work.
Come to Titignano to celebrate the biggest retreat, the most beautiful ritual, the most effective training seminar available in Europe. You will meet marvelous people, entrepreneurs, successful artists who have been applying the symbol-imaginal method for years, neophytes with an open heart willing to learn and of course Selene Calloni Williams and her team!