Bellissima serata dedicata a Schubert con Roberto Prosseda e la partecipazione straordinaria di Alessandra Ammara.
About this event
Programma
Sonata D 537 in la minore
Sonata D 664 in la maggiore
Fantasia 4 mani in fa minore D 940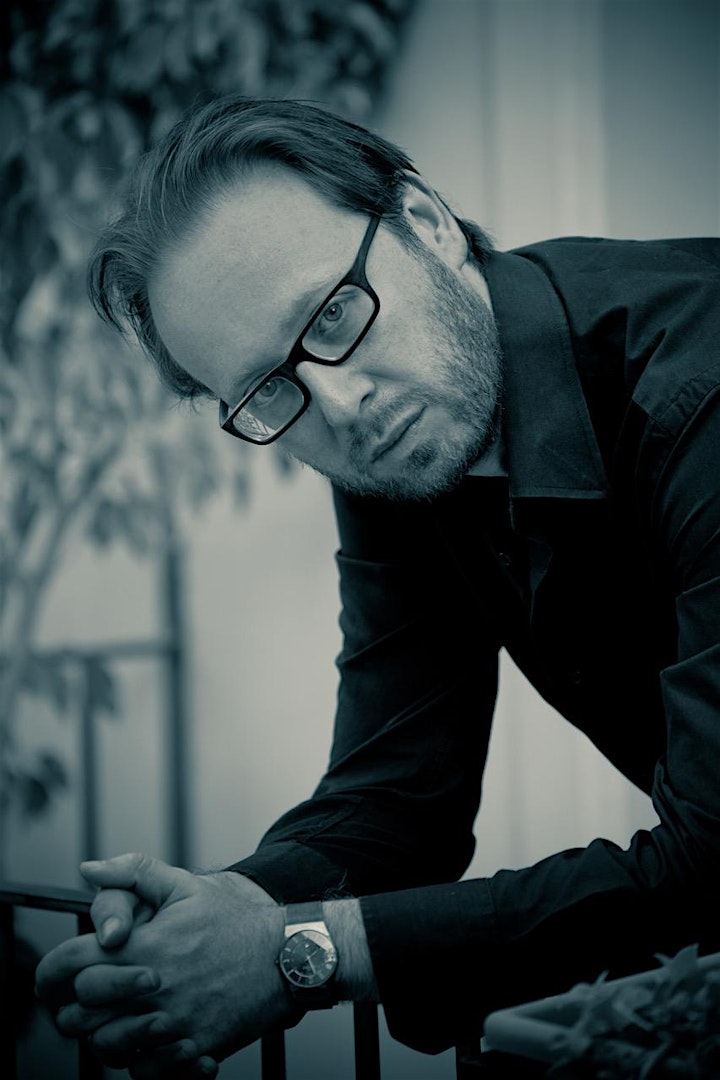 Roberto Prosseda
Ha recentemente guadagnato una notorietà internazionale in seguito alle incisioni Decca dedicate alla musica pianistica di Felix Mendelssohn, che ha inciso integralmente in 10 CD (2005 - 2014), pubblicate in un unico cofanetto nel 2017 ("Mendelssohn Complete Piano Works"). È vincitore di numerosi premi discografici, tra cui lo CHOC di Le Monde de la Musique-Classica, il Diapason d'Or, il Best of the Month di Classic FM, il "Best of the 2012" del Leipziger Volkszeitung, il "Supersonic" della rivista Pizzicato (1/2013), la nomination ICMA International Classical Music Awards.
Nato a Latina nel 1975, Roberto Prosseda ha intrapreso gli studi di pianoforte con Anna Maria Martinelli e Sergio Cafaro. Alla sua formazione hanno contribuito Dmitri Bashkirov, Leon Fleisher, Alexander Lonquich, William Naboré, Boris Petrushansky, Franco Scala, Charles Rosen, Karl Ulrich Schnabel, Fou Ts'ong, docenti con cui ha studiato presso l'Accademia Pianistica di Imola, l'International Piano Foundation e ai corsi di Sermoneta. Si è affermato in vari concorsi internazionali ("Micheli" di Milano, "Casagrande" di Terni, "Schubert" di Dortmund, "Mozart" di Salisburgo).
Dal 2005 Roberto Prosseda suona regolarmente con alcune delle più importanti orchestre del mondo, tra cui London Philharmonic, New Japan Philharmonic, Moscow State Philharmonic, Santa Cecilia, Filarmonica della Scala, Bruxelles Philharmonic, Residentie Orkest, Netherlands Symphony, Berliner Symphoniker, Staatskapelle Weimar, Calgary Philharmonic, Royal Liverpool Philharmonic, Leipzig Gewandhaus. Ha suonato sotto la direzione di David Afkham, Marc Albrecht, Christian Arming, Harry Bickett, Oleg Caetani, Riccardo Chailly, Pietari Inkinen, Yannik Nezeit-Seguin, George Pehlivanian, Dennis Russel-Davies, Tugan Sokhiev, Jurai Valcuha, Jan Willem de Vriend.
Con la Gewandhaus Orchester diretta da Riccardo Chailly ha inciso il Concerto inedito in mi minore di Mendelssohn, pubblicato dalla Decca nel settembre 2009. In Italia è ospite regolare dei maggiori Enti concertistici, tra cui l'Accademia di Santa Cecilia, il Teatro alla Scala, l'Unione Musicale di Torino, il Teatro la Fenice, l'Accademia Chigiana di Siena, il Teatro Comunale di Bologna.
Prosseda è anche particolarmente apprezzato nelle interpretazioni di Mozart, Schubert, Schumann, Chopin, autori a cui si è anche dedicato nelle sue più recenti incisioni Decca. La sua integrale delle Sonate di Mozart (2015-18) ha riscosso notevoli consensi internazionali.
Attivo anche nella promozione della musica d'oggi, Prosseda ha in repertorio l'integrale della produzione pianistica di Petrassi, Dallapiccola e Aldo Clementi e numerose composizioni di compositori italiani contemporanei. È dedicatario di numerose composizioni pianistiche di celebri compositori contemporanei, tra cui Aldo Clementi, Ennio Morricone, Luca Lombardi, Marcello Panni, Alessandro Solbiati, Michele dall'Ongaro, Paolo Castaldi, Ivan Fedele, Carlo Boccadoro, Nicola Campogrande.
Nel 2010 la Deutsche Grammophon ha selezionato dodici incisioni di Prosseda per inserirle nel cofanetto "Classic Gold", pubblicato nel maggio 2010. Dal 2011 suona in pubblico anche il piano-pédalier, avendo riscoperto e presentato in prima esecuzione moderna vari brani di Alkan e il Concerto di Charles Gounod per piano-pédalier e orchestra con la Filarmonica Toscanini di Parma, e che ha rieseguito con i Berliner Symphoniker, la Staatskapelle di Weimar, la Filarmonica di Lahti, la Netherlands Symphony Orchestra.
Nell'ottobre 2012 ha inciso un CD con quattro brani per piano-pédalier e orchestra di Gounod in prima assoluta, con l'Orchestra della Radio Svizzera Italiana diretta da Howard Shelley (Hyperion). Roberto Prosseda si occupa anche di ricerca e divulgazione musicale. È co-autore di tre documentari, dedicati a Mendelssohn, Chopin e Liszt, con la regia di Angelo Bozzolini, prodotti da RAI Educational e distribuiti da Euroarts. Ha curato numerosi cicli radiofonici per Radio Vaticana e Radiotre (tra cui quello su Aldo Clementi) ed è autore del volume "Guida all'ascolto della musica pianistica" (Curci, 2013).
Roberto Prosseda è presidente dell'Associazione Mendelssohn Italia, consulente artistico di Cremona Musica International Exhibitions e co-fondatore e direttore artistico dell'Associazione di volontariato "Donatori di Musica".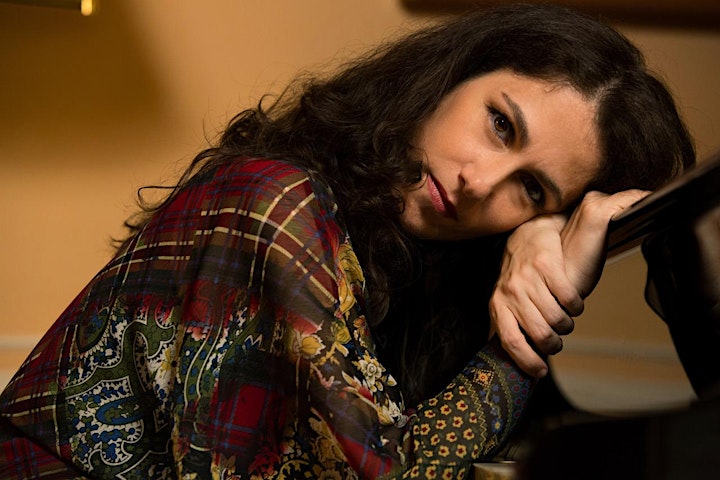 Duo pianistico Ammara-Prosseda
Alessandra Ammara e Roberto Prosseda suonano stabilmente insieme dal 1999, traendo dalle rispettive ed intense carriere solistiche internazionali continui stimoli e spunti da riporre nell'attività del duo.
Vincitrice di importanti concorsi, tra cui il Casagrande, Alessandra Ammara è stata ospite di alcune delle più prestigiose sale da concerto come il Musikverein di Vienna e il Concertgebouw di Amsterdam. Come solista ha collaborato con orchestre di fama, dai Wiener ai Berliner Symphoniker, diretta da Fabio Luisi, George Pehlivanian e Bernard Labadie. Nel 2013 ha inciso per Brilliant Classics il primo CD sulla musica di Roffredo Caetani. La notorietà di Roberto Prosseda è esplosa con le incisioni Decca dedicate a Mendelssohn. Dal 2011 si esibisce anche su piano-pédalier: per l'etichetta Hyperion ha inciso l'integrale di Gounod per questo strumento, affiancato dall'Orchestra della Radio Svizzera Italiana diretta da Howard Shelley.
Alessandra Ammara e Roberto Prosseda hanno inciso l'integrale di Mendelssohn per pianoforte a 4 mani, compresa la trascrizione originale delle musiche di scena per il Sogno di una notte di mezza estate, in un CD Decca uscito nel novembre 2015.
Il loro repertorio comprende, oltre all'integrale di Mendelssohn, anche capolavori di Mozart, Beethoven, Schubert, Schumann, Brahms, e rarità di autori del Novecento, tra cui Casella, Omizzolo, Respighi, Cafaro, Castiglioni, Lombardi, Fedele.