Description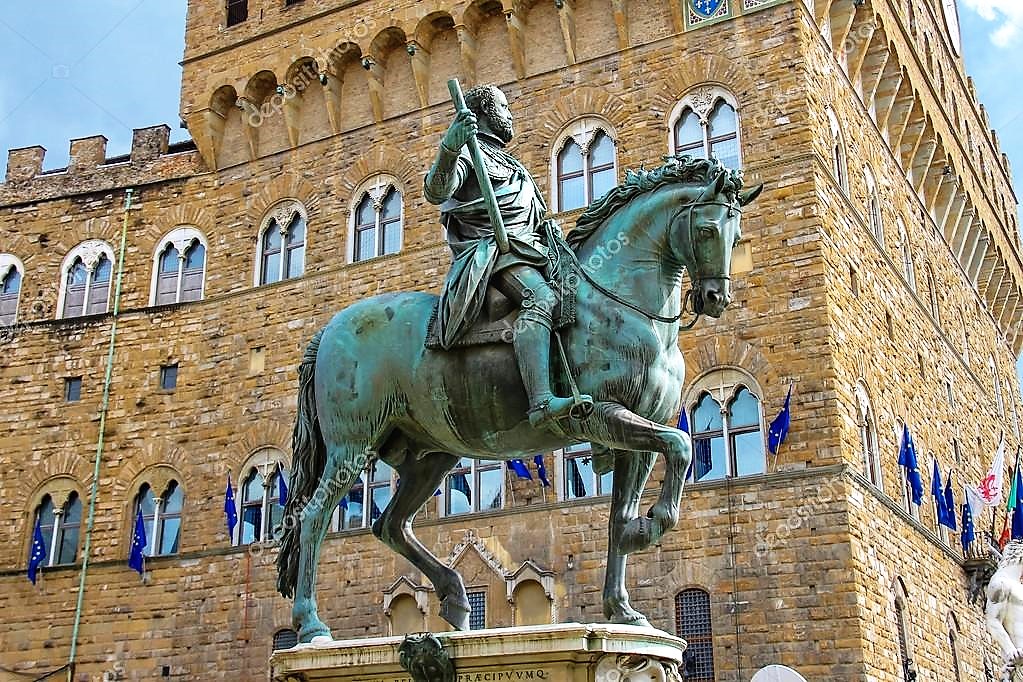 "Keeping up with the Medici" is your chance to dive into Florence's thrilling past and get to know its most famous family. Power, conquests, love affairs and a lot of murdering: in order to understand the history of Florence you have to know its greatest family, the Medici's.
For four centuries they have been the main protagonists, not only in politic but especially in art. We will follow their steps around Florence to discover the reasons behind their success, their rise and fall. We will get to know great characters like Cosimo the elder, Lorenzo il Magnifico, Anna Maria Luisa and many more…
Our tour will take place in the heart of Florence, cutting the city from east to west. Starting from the church of San Lorenzo, where the Medici rest, we will visit palazzo Medici Riccardi (their first house) and the Cathedral (theatre of one of the most campus murderers).We will also stop in Piazza della Signoria and follow the Vasarian Corridor across the river (Ponte Vecchio). We will end our tour in front of Palazzo Pitti, the last house of the Medici.
BOOK YOUR TOUR NOW!
From Meeting point: Basilica di S.Lorenzo > Palazzo medici Riccardi > Duomo > Piazza della Signoria > Uffizi > Ponte Vecchio > Palazzo Pitti