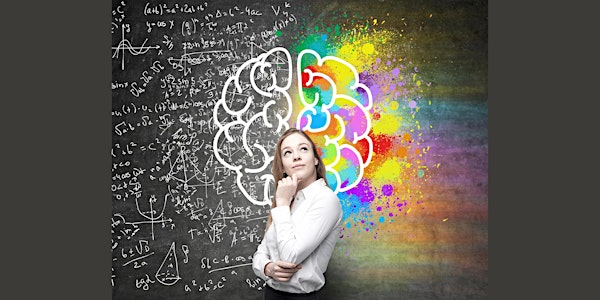 How To Master Your Mind & Express Your Full Potential - Online Workshop
Do you know that your thoughts can be questioned, and you don't have to take them for granted?
Refund Policy
Contact the organizer to request a refund.
About this event
I used to believe every thought that my mind was sending me. How couldn't I? It's my mind. I should trust it, right? Absolutely not! The more I practised questioning my thoughts, the more I realised how wrong I was.
Your mind does incredible things and definitely makes your life easier. It helps you remember things, solve problems, keep you out of danger, etc. You are grateful for it, and you don't want to change the positive aspects of it.
But the mind also makes up a lot of stories that are not helping you, that are making you feel insecure, weak, frustrated, sad, lonely, and more. Here the mind is not helping you. Instead, it limits your ability to live the life you want, a happy, peaceful, and satisfying life.
These stories come from limiting concepts, ideas, and beliefs that your subconscious has previously absorbed and subscribed to. And developing the ability to recognize, accept and transform these stories can literally change your life.
So how do you do that?
Join me in this workshop and allow me to guide you through a step by step process that will help you recognize, accept and transform those behaviours of your mind that are not helping you, that are limiting your potential, that are not letting you live the life that you want.
Intrigued?
Reserve your spot to access the Google Meet link.
The €3 fee will be donated to support the education of young girls and boys in developing countries through plan-international.org.
I can't wait to make magic together!
Love. Simone
PS: Invite a friend!