Location
Ca' Foscari - Ca' Dolfin
3825 Calle de la Saoneria
#D
30123 Venezia
Italy
A two-days symposium on archaeology's ways to generate meanings out of the material traces of the past.
About this event
Giving meaning to the finds recovered during archaeological investigations (excavations, surveys, analyses) is the main practice of archaeological thought.
This symposium addresses the ways through which archaeology envisages those material data as signs of ancient identities and explores how we live with them.
Link to website: https://unive.it/identis
Often referred to as a discipline of "things" – i.e. materiality of things, objects making history, comfort of things, material agency – this symposium will drive the discussion on archaeology as a discipline that does not study objects as an end in themselves – even when the opposite is declared – but as traces left by the communities of the past embodying those objects in their practices.
When focusing on reconstructing practice, archaeology brings out a crucial cognitive element that, if investigated in all its relational potential – which is, with semiotic awareness – allows us to "understand social groups and cultures that did not have an opportunity to write their own histories" (E. Said 1978, 12-14): this is identity.
Indeed, if the static "leftovers" of ancient practices are given by archaeology the epistemological dignity of sign of something else, they can be investigated as dynamic hints of neglected histories, social structures, human choices, resistance, adaptation. Skipping this crucial step would put ancient objects in the uncomfortable position to merge directly with history, becoming its inanimate protagonists, while setting in a way too comfortable and invisible position, by depriving them of any responsibilities towards history, both human communities in the past and scientific communities in the present that make choices in constructing and deconstructing history.
In order to successfully triangulate the relationship between objects and history throughout the inclusion of practice and human agency, archaeologists need to question the meaning of human actions, their recurrence and interruption, while accounting for change and the unexpected.
This inquiry, focused on the use ancient communities made of determined objects/spaces/people, and even of the past itself, determines the relationship between archaeology and semiotics as an inevitable one: the former interpreting the signs from the past, and the latter studying the mechanisms of signs interpretation.
Based on these observations, the symposium "How do we live with the meanings of the past? " will make the methodological relationships between the two disciplines explicit, reconnecting to the so called semiotic turn taken by archaeology in the 1980s', while aiming to go beyond it.
The symposium invites the speakers coming from different geographic, academic, and professional corners of the world to Venice in May 2022 to focus on the ways which, through archaeology, they aspire to: a) reconstruct the social meaning of past actions and material culture; b) retrieve traditional and new types of data while communicating them in different forms to both a specialised and broad public; c) reconstruct the politics of the past via concepts of memory, space, identity; d) retrieve what is overlooked at by the dominant narratives, in order to both construct a history of subalterns and address the ethical implications of our interpretation of the past.
These concepts will intertwine in papers fitting in four symposium panels that will be communicated coloser to the event.

Scientific organisation
Organised at Ca' Foscari University of Venice in collaboration with the Centro Internazionale Scienze Semiotiche "Umberto Eco", the symposium explores identity interdisciplinarily, by intertwining semiotics and archaeology.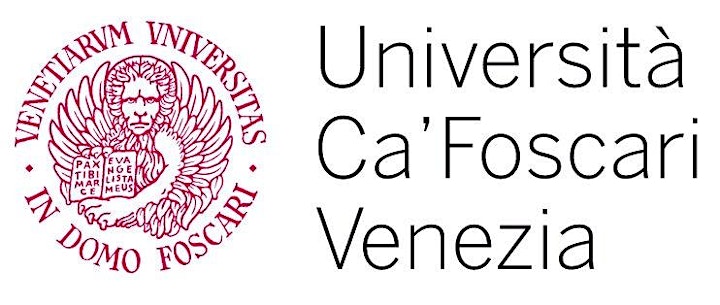 Confirmed Speakers:
Confirmed speakers
• Zoe Crossland, Associate Professor of Anthropology, Director of the Center for Archaeology, Columbia University, Department of Anthropology
• Bob Preucel, James Manning Professor of Anthropology, Director of Haffenreffer Museum, Brown University, Joukowsky Institute of Archaeology
• Dario Mangano, Full Professor of Semiotics, Università Studi Palermo, Centro Internazionale Studi Semiotici Urbino
• Marcella Frangipane, Full Professor of Prehistory, Accademia Nazionale dei Lincei
• Andrew Gardner, Senior Lecturer in the Archaeology of the Roman Empire in the Institute of Archaeology, UCL London
• Tiziana Migliore, Associate Professor of Semiotics, Università di Urbino, Centro Internazionale Studi Semiotici Urbino
• Manar Hammad, Emeritus Professor in Semiotics, Université Sorbonne Nouvell Paris III
• Olinka Vistica, Film Producer, Director at Musuem of Broken Relationships, Zagreb
• Franciscu Sedda, Associate Professor of Semiotics, Università di Cagliari, Lettere e Filosofia
• Dima Srouji, Architect and Visual Artist, Researcher Leading the MA City Design Studio a the RCA Royal College of Arts, London
• Sauro Gelichi, Full Professor of Christian and Medieval Archaeology, Director of CeSAV (Centro Studi Archeologia Venezia) University Ca' Foscari Venezia,D ipartimento Studi Umanistici
• Elizabeth Kryder Reid, Adjunct Professor of History, Professor of Anthropology and of Museum Studies, Director of Cultural Heritage Centre, Indiana University/Fullbright Fellow at Université Cergy –Pontoise
• Massimo Leone, Full Professor of Semiotics, University of Turin, Department of Philosophy, Full Permanent Professor at Shanghai University
• Mahmoud Hawari, Senior Lecturer of Archaeology, Bethlehem University; Former Director General, the Palestinian Museum, Birzeit, Palestine
• Marilena Delli Umuhoza, writer, music producer, radio presenter at Radio Radicale
• Ian Brennan, Grammy's winner Music producers and writer
• Francesco Mazzucchelli, Researcher in Semiotics, Università di Bologna
• Peter Van Dommelen, Joukowsky Family Professor in Archaeology; Professor of Anthropology and Italian Studies, Director of Joukowsky Institute of Archaeology, Brown University
• Mauro Puddu (Convenor), Marie Curie Fellow Researcher of Archaeology, Ca' Foscari University Venice
The Full Programme of the "How do we live with the meanings of the past" symposium will be released 90 days before the symposium, in March 2022.
Exhibition:
The Symposium will be accompanied by the exhibition of the works by Rita Pedro Goncalves Casimiro da Costa, Illustrator, comics artist, archaeologist at Pre-Construct Archaeology Cambridge(PCA).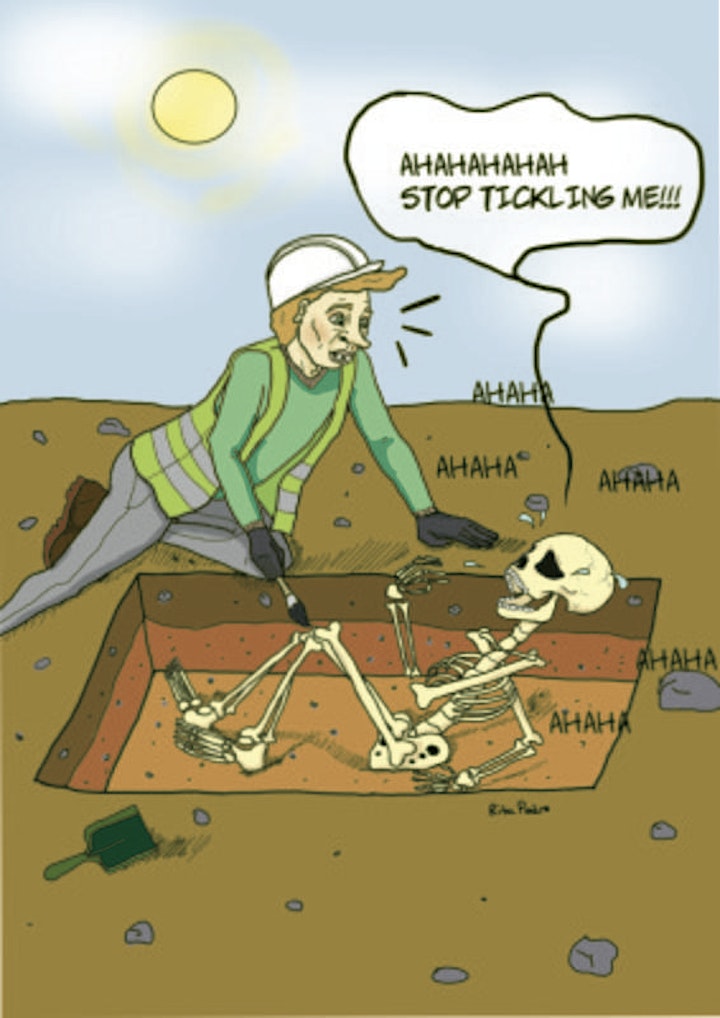 Important Information - Covid-19 Ca' Foscari Hub
Ca' Foscari University of Venice have introduced a range of measures to ensure your safety and wellbeing whilst attending events in our spaces, including the requirement for face-coverings to be worn when indoors, hand-sanitisation points, temperature and Green Pass cheks stations, and safety screens.
Please refer to the following page for further details:
https://www.unive.it/pag/44124 .
In-person attendance at this symposium is for the time being limited to 60 attendees. Further development in the pandemic treatment and university's regulation can make the number of attendees change. Please be condiderate, If you book a place and cannot attend the event, ensure that you cancel your booking via Eventbrite, so this can be released for another attendee.
All in person attendees must book in advance via Eventbrite. If you have not booked in advance, you will not be admitted to the event.
Should you have any questions or queries please feel free to contact us at the following addresses: mauro.puddu@unive.it , indentisconference@unive.it , eventidsu@unive.it.
Streaming
The symposium will be also streamed live on Zoom at the following links:
26th May: https://unive.zoom.us/meeting/register/tZMudOmuqz4vGdUvAresRdcs41Mpg-rzLdBD
27th May: https://unive.zoom.us/meeting/register/tZUtcemqqD4sHtVY2sidnDu4Lu1hbnJIiaga
For those attending remotely, participation in any Q&A sessions will be via text in the Chat window only - you will not be asked to pose your question in camera, and a moderator will pick a selection of questions and ask the speaker on their behalf.
Acknowledgments
This project has received funding from the European Union's Horizon 2020 research and innovation programme under the Marie Sklodowska-Curie grant agreement No. 893017