Refund policy
Refunds up to 30 days before event
CONGRATULATION! You are ONLY one simple step far from becoming a Successful HeartBizNet Active Member or J.R.! Book Your place today!
About this event

REMEMBER: THE CONNECTION OF ZOOM MEETING OPENS AT 7.10 PM AND THE WEBINAR STARTS AT 7.30 PM ON TIME THEN IT WILL NOT BE POSSIBLE TO ACCESS THE PRESENTATION.
ARE YOU READY TO BOOST YOUR BUSINESS ONLINE? So book your place Now to attend The HeartBizNet Exclusive Business Meeting online and Get Back Your Personal Finances on the shape, or meet NEW PAYING CLIENTS. 
"If everyone is moving forward together, then success takes care of itself." – Henry Ford
HeartBIZnet connects like-hearted international professionals and entrepreneurs in order to grow in Prosperity and change the world together one Business Match at a time.
But You can join HeartBizNet Business Match online only if you have been received a personal invitation from our Founder Tiziana Palazzo, one of our Fantastic Co-founders, or one of our Active Members.
It's Time to take Massive Action but before Be ready 100%.
Check out before the start of the HeartBizNet Business Match:
1.The Strategy if this is your first time as Active Members J.R., how can you positively impact the other experienced Active Members
2. The Personal Presentation. Practice, You have 30 seconds for a personal 3 minutes in a total for a professional presentation.
3. The Professional Presentation, includes (after 2 Business Match in which You only Buy) the value proposition of your goods, competencies, and products.
4. Each purchase declared by the Active Member JR, Active Member, Co-founder, or Honorary Member, during the HeartBizNet Business Match is unquestionable and real and must only be completed, following the tax laws, in the times and in the manner decided with the counterpart during and after the Business Match.
5. Apply the HeartBizNet Business Model structure suggested.
And Remember to have a Notebook, a Calendar, and a pen ready with you. By our HeartBizNet sustainable business roles of our Unique and Proactive HeartBizNet micro-economy business model, You increase your sales globally while improving the other one's business. 
Book Your Place Now!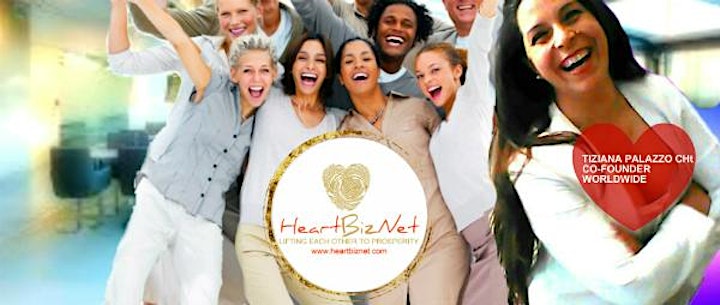 Sweden is actually hosted by our enlighted Founder: Tiziana Palazzo www.tizianapalazzo.com is already Amazed to Help You to Boost Your Business. Tiziana Palazzo is available for answering any of your questions for you to achieve Your Success, giving you the right support and guidance in this Unique way to Lift each other to Prosperity!
Please watch the video about the Netiquette of HeartBizNet. We Love to cooperate in this movement with Awake and Aware Entrepreneurs and Professionals.
Looking forward to meet You at our next Business Matches online!
Watch Now and Remember to Apply always our Netiquette
FAQs
How much cost the Membership for joining HeartBizNet and becoming an Active Member?
No Membership fee is requested to become an Active Member! You will only invest around 15 euro (tax included) to enter in the HeartBiznet Business Match online.
What can I bring to the Business Match?
Bring a notebook and a pen. Be Positive and have a Propositive Open mind.
Be sure that nothing can unfocus You during the webinar.
Can I invite someone to join HeartBiznet?
Yes, You can invite from 3 monthly to as many persons You care to Prosper with You, but remember to introduce them first to Marisa di Muro our HeartBizNet co-founder of the UK for Approval.
May I do Questions?
Yes, but write Your questions down and save them for the end of the HeartBizNet or when the founder or the co-founder Marisa di Muro will require them.
How can I have the link to participate?
You will receive Your Invitation to join us with a Zoom link directly at your email address 1 hour before the Webinar.
I don't have a Zoom. How can I do it?
We use the Zoom: Video Conferencing. Download and install it 20 minutes before the HeartBizNet online Meeting Webinar.
Terms and conditions
HeartBizNet only favors the meeting between supply and demand.
HeartBizNet disclaims any type of responsibility, even of fiscal origin in the purchase and sale actions between the parties.
HeartBizNet disclaims any responsibility for any disputes subsequent to the completion of the sale.
All participants are aware and responsible for the criminal consequences provided for by the law, in the case of false declarations.
It is the responsibility of the participants to exchange data to contact each other in order to improve sales and purchases.
HeartBizNet only favors the meeting between supply and demand.
HeartBizNet provides guidelines and support for the best success of the sustainable microeconomics model, it is understood that it is the responsibility of the participants to comply with it.
The following can participate in HeartBizNet: Entrepreneurs, owners of any VAT numbers, professionals, shopkeepers, salespeople, physical or legal entities.
By offering and offer we mean every legal goods or service that can be delivered online or sent.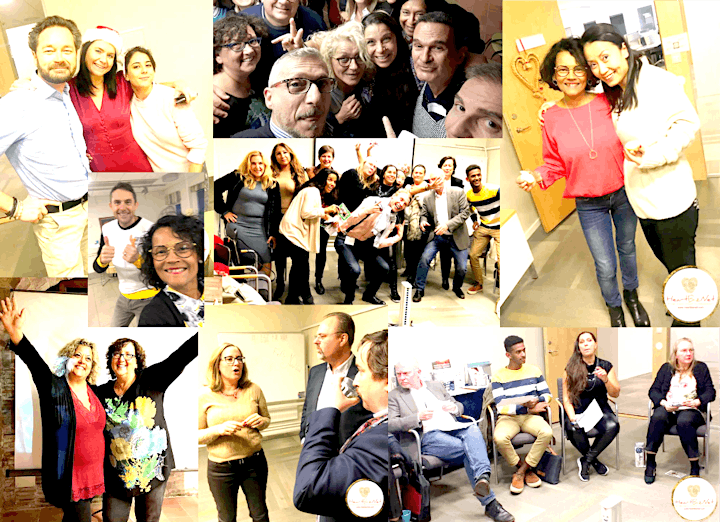 Follow our Media News, Interviews of our Active Members, and much more on FB. Click now www.heartbiznet.com