Description
droidcon Italy Hackathon
The hackathon has a small charge to encourage committment from those who subscribe.
Breakfast and lunch included in the ticket price!

All info here: http://it.droidcon.com/it/2020/hackathon/
Sponsors will offer prizes to the best teams, plus special prizes to be defined.

How Does it work
All hackathon participants meet on Saturday morning (18 April). The hackathon sponsors outline the themes for the hackathon, this year all under the umbrella of #android4everyone, and the prizes associated to each theme. Participants pitch their ideas for development. (The themes are also released in advance of the hackathon so that participants have the chance to pre-plan their ideas).
Everyone divides into teams and, for the rest of Saturday, overnight, and most of Sunday, works on developing building the ideas into full fledged, operational solutions.
Sunday evening, work stops and each team presents their solution to the judges and all of the participants.
Sunday evening after 5pm the judges award the winner and runner-up prizes for each theme category. You can see more detail in the hackathon rules .
FYI, participants must bring their own hardware (i.e. laptop, PCs, mobile devices, extension cords, etc.)
Why participate
The droidcon hackathon is your chance to make contacts and build relationships. The hackathon is about Android development in general, with particular focus on new trends such as wearable, IoT, AndroidTV and Android Auto, so it is also a chance to dive into those areas and build your skills .
More info about the main event, the hackathon rules, prizes, sponsors and more, will be provided in the main event website:
http://it.droidcon.com/it/2020/hackathon/
Themes will be revealed the night before the hackathon.
Sponsors will offer prizes to the best teams, plus special prizes to be defined.
REGISTER NOW! Places are limited, pre-register in order to be sure to participate.

By signing up to the Hackathon you accept our Rules : http://it.droidcon.com/2020/it/hackathon-rules and you accept the Privacy Policy
Note 1: The challenges will be revealed prior to the event in order to keep the chances equal.
Note 2: The ticket has a symbolic price to encourage the subscription of who is really interested.
Agenda
Saturday - 18 April
09:00 – 09:30 Doors open and registration
09:30 - 10:00 Welcome address
10:00 - 10:30 Challenges presentation by the sponsors
10:30 - 11:00 Team formation
11:00 - Start Hacking
13:00 – 14:00 Lunch
19:00 – 20:00 Dinner
The venue will remain open during the night

Sunday - 19 April
08:00 – 09:00 Breakfast
13:00 – 14:00 Lunch
16:00 End of Hacking - Projects deadline
17:30 Demos 5 min per Pitch
18:00 Jury Deliberation
18:30 Award Ceremony by the Sponsors
FAQs
Q: Do I have to come with a team?
A: No ! We will help you find a great team to join.
Q: What's the maximum team size?
A: Five individuals.
Q: Should I bring a laptop?
A: Yes. Even if you're not coding it's a good idea to bring some kind of internet enabled device.
Q: Do I have to be a coder?
A: No, entrepreneurs, designers and anyone with bright ideas and energy is most welcom
Organised in collaboration wit Fondazione ICT ITS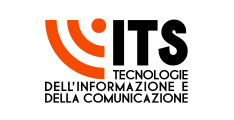 The future in practice.
Something more than a school, something different to an academy.
A place of training -focused on Digital strategy, Web & Mobile and Backend development- which is already a workplace, where you learn by doing.
Where teachers are professionals and entrepreneurs who apply and renew their business knowledge and experience which they impart on a daily basis