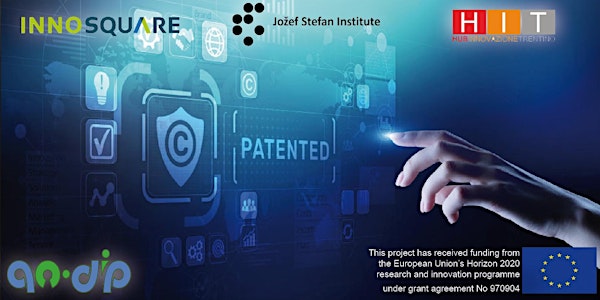 GO-DIP workshop series - 1st: software IP and data agreements
IP protection, management and exploitation strategies for digital transformation in a series of 3 workshops
About this event
The digital transformation resulting from the implementation of Industry 4.0 changes the current IP management and understanding of the use of digital data.
The GO-DIP project aims to increase the competencies of knowledge generators and intermediaries on how to protect and monetize digital IP and provide added value exploiting intangible assets such as data, methodologies, configuration of interconnected systems, 3D designs, processing algorithms. Moving towards digital a data-driven approach, embedded software into hardware, new questions arise concerning data sharing, data driven innovations, legal digital IP protection, and data ownership.
Digital IP and data agreements
In this first workshop, we will examine different IP agreements related to digital assets and work on a checklist for model contracts.
Agenda
14.30-14.50 Welcome, introduction to the project
14.50-15.10 Plenary speech with Margherita Cera, Lawyer at Rödl & Partner Italy with expertise in Industrial and Intellectual Property Law
15.10-16.10 Round table with best practices and cases with the participation of Maja Bogataj - Intellectual Property Institute, Giovanni Gaglione - Wonderflow.ai, Carlo Pasqualetto - AzzurroDigitale, Romana Schwab - ITG Salzburg, John Whelan -Trinity College Dublin.
16.10-17.00 Workshop: Development of a checklist for model digital IP agreements
The event is online and in English. Connection details to join the meeting will be shared a few days in advance.