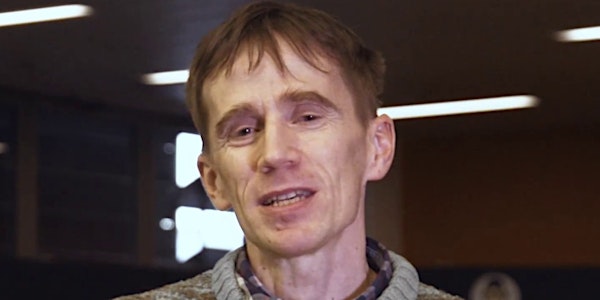 GAME TALK #5: PIETRO POLSINELLI
When and where
Location
IULM 1 Via Carlo Bo 20143 Milano Italy
Description
Mercoledì 6 giugno 2018
Ore 18:00 - 19:00
Università IULM
Via Carlo Bo, 1
20143 Milano
PIETRO POLSINELLI
SURVIVING APPLIED GAMES
Pietro Polsinelli discusses a diverse set of applied game projects that he curated, focusing on common mistakes and solutions that are specific to the applied game process, in particular working with field experts that have no experience with games. The talk will consider the (no)estimation, concept, design and production phases/loops, providing tips, modelling and conceptual tools to improve the quality of the process and of the resulting game.
Pietro Polsinelli is a game designer and developer, mostly working on applied games. Polsinelli has developed games for companies, public institutions, museums, and research centres on a wide spectrum of topics, from the safety of offshore platforms to family neglect and abuse prevention. Polsinelli has been developing software for more than 30 years and applied games since 2010. For more information, click here.
---
PIETRO POLSINELLI
COME SOPRAVVIVERE AI GIOCHI APPLICATI
Pietro Polsinelli presenta una vasta gamma di progetti videoludici che ha personalmente curato, soffermandosi sugli errori e le soluzioni specifiche al processo di gioco applicato, lavorando con esperti sul campo che spesso non hanno alcuna esperienza nel settore del videogioco. La presentazione descrive le fasi di (s)preventivo, ideazione, progettazione e produzione, fornendo strumenti concettuali e pratici per migliorare la qualità del processo e del videogioco risultante.
Pietro Polsinelli è un game designer e sviluppatore, impegnato soprattutto sui giochi applicati. Polsinelli ha sviluppato videogiochi per numerose aziende, istituzioni pubbliche, musei e centri di ricerca su temi eclettici e diversificati, dalla sicurezza delle piattaforme
offshore
alla prevenzione degli abusi familiari. Polsainelli sviluppa software da oltre trent'anni e giochi applicati dal 2010. Per ulteriori informazioni, cliccate qui.
---
GAME TALKS
Organizzati dal Master of Arts in Game Design dell'università IULM, i
GAME
TALKS
sono sei incontri sul game design che si terranno dal 18 aprile al 20 giugno 2018 al mercoledì dalle 18 alle 19 in
Aula Seminari
(IULM 1).
I
GAME
TALKS
sono presentazioni,
performance
,
lectures
di
game
designer e artisti videoludici italiani e internazionali sul tema del game design, della game culture e della Game Art. Completamente gratuiti e aperti al pubblico (previa registrazione), questi eventi celebrano la cultura, l'arte e la creatività videoludica in tutte le sue manifestazioni, per ispirare una nuova generazione di autori.