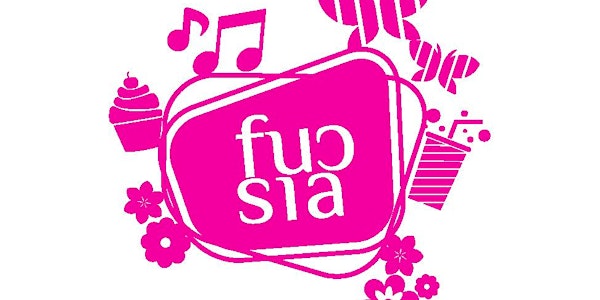 FUCSIA 2020
FUCSIA è una rassegna di cinema arte e incontri dedicata alle creatività femminili, nell'ambito di Bologna Estate 2020.
When and where
Location
Giardino Lavinia Fontana Pittrice 5 Via del Piombo 40125 Bologna Italy
About this event
FUCSIA è una tecnologia sociale, artistica e culturale che promuove e riafferma i diritti delle donne e delle minoranze. Luogo di connessione nel cuore del tessuto urbano, FUCSIA realizza la convergenza di esperienze ed espressioni di una polisemia cittadina viva. Il festival unisce diverse realtà del territorio verso nuove forme di collaborazione tra entità che perseguono finalità simili in ambiti disciplinari e artistici differenti in un percorso di empowerment sociale per un confronto con altre realtà organizzative per una progettazione partecipata sinergica.
Tenendo in considerazione la situazione corrente, dedichiamo la nostra programmazione al Giardino Lavinia Fontata a incontri e a cinema all'aperto, valorizzando la possibilità di poter creare situazioni di socialità, nel rispetto delle condizioni previste dalla ripresa post-emergenza Covid-19.
Gli incontri si orientano su:
Questioni di identità, nuove generazioni e diaspora Africana a Bologna
Arte femminista e rivoluzione - in collaborazione con Some Prefer Cakes Festival
Emergenza sociale sanitaria ambientale in Brasile e Amazzonia
La situazione attuale in Palestina - in collaborazione con AssoPalestina
Nuove speranze e rappresentazioni politiche in USA, da Alexandria Ocasio Cortez a Kamala Harris - in collaborazione con International Women Forum
Giustizia e diritti civili in Egitto
Attraverso la nostra programmazione cinema, offriremo un'anticipazione di Fucsia Women Film Festival, un progetto in via di sviluppo in collaborazione con il Dipartimento di Arti Visive (CITEM, DAMS) per valorizzare le creatività femminili attraverso il cinema. Presenteremo quindi alcune produzioni di registe o significative della professionalità femminile nel cinema - dalla critica all'industria cinematografica.
Tra i film proposti: The Invisibles di Diana Ferrero e Carola Mamberto, Women Art Revolution di Lynn Hershman Leeson, Democrazia al Limite di Petra Costa, Naila and the Uprising di Julia Bacha, XIII Emendamento di Ava DuVernay, Al Midan / The Square di Jehan Nouijaim.
Siamo felici di poter ospitare due importanti mostre fotografiche che riflettono la forza ed energia delle donne in diversi contesti geografici e personali e ne celebrano la resilienza e impegno per vivere e rinascere al di là delle difficoltà:
Il Viaggio della Rinascita di Laura Frasca
Nigerian Women Life in Ngugo, Imo State di Laura Bessega
Fucsia è organizzato da Human Rights Nights in collaborazione con Associazione Orlando – Centro delle Donne di Bologna Nell'ambito del programma Bologna Estate 2020 del Comune di Bologna Patrocinio del Quartiere Santo Stefano, Comune di Bologna Media partner ABOut Bologna Con il sostegno di Volabo