Description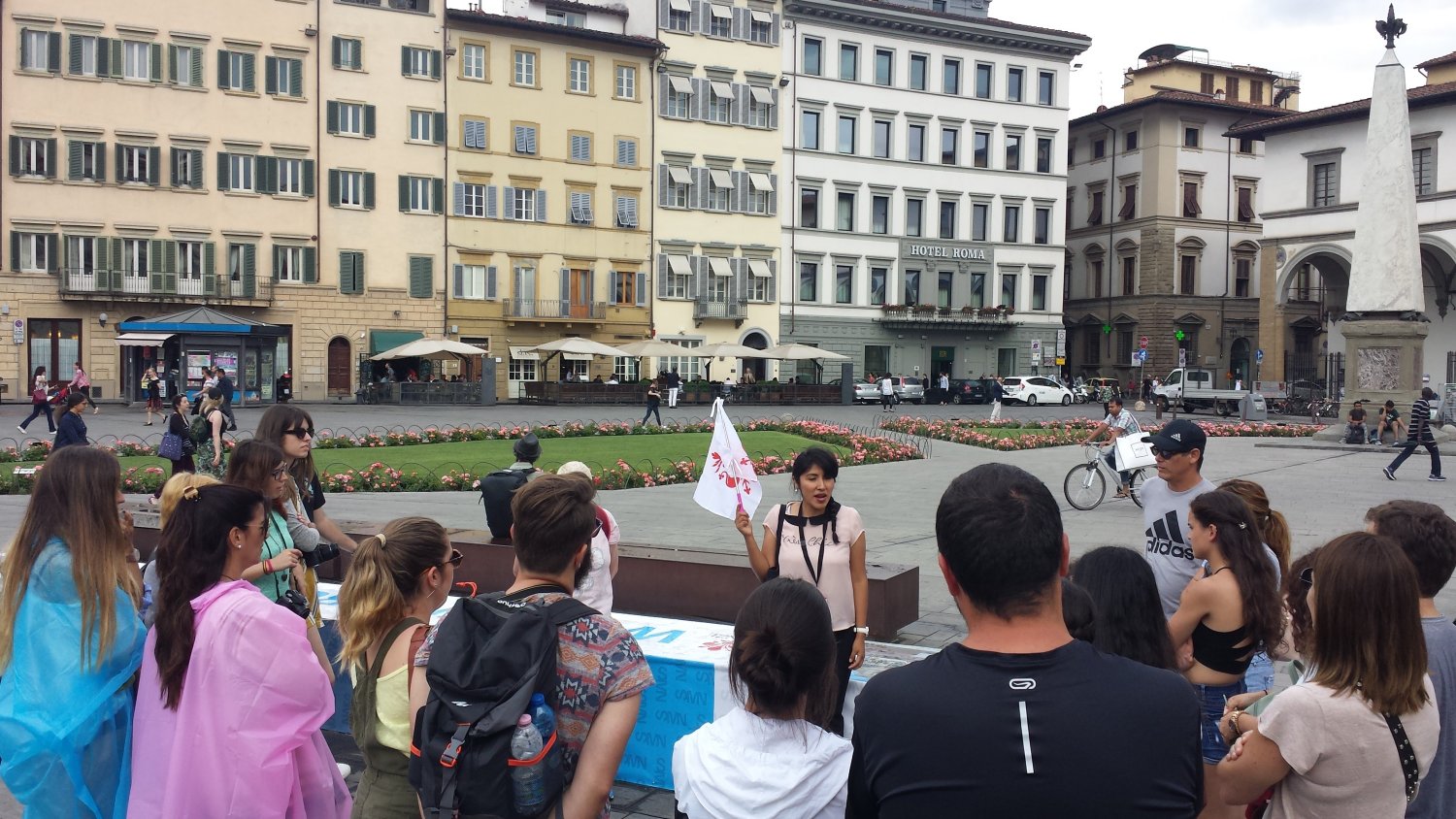 Florence is one of the most crowded touristic cities, but only in some specific areas. With your pocket guide you risk to spend your day in masses of people, probably loosing the best what the city has to offer. Participating at this tour will give you an opportunity to see Florence with the eyes of the insider. Our guides will give you many useful tips about local life, food and drinks. Don't loose your chance to follow the unbeaten tracks that remain secret to the most, BOOK YOUR TOUR NOW!
Where we go
Our free walking tour of Florence starts in the middle of piazza S.Maria Novella; the tour will be guided in english.
After the introduction we will talk about the history of Florence, just in front of the church of S.Maria Novella and after that we will walk to Piazza Antinori, to show some example of buildings of the XIX century, when Florence was the capital of Italy.
Then we will reach piazza della Repubblica, that has been completely renovated in the XIX century but during the age of the roman empire was the market place of the city. Walking through via Calzaiuoli we will reach Orsanmichele.
This church was originally built in 1337 as a grain market, then it was converted into a church used as the chapel of Florence's powerful craft and trade guilds.
After that we will arrive in piazza del Mercato Nuovo, a covered market, where its biggest attraction is the Fontana del Porcellino (Piglet Fountain), rubbing the animal's nose would ensure you to return to Florence. We will reach Piazza della Signoria, the best place to show the power of the Florentine Republic.
There we will talk about Palazzo Vecchio, the town hall of the city and the gallery of statues in the adjacent Loggia dei Lanzi that is one of the most significant public places in Italy. At this point of the tour there will be a break in a special place where people can taste some genuine products typical from Florence and Tuscany.
A very important part of our tours is talking about the concept of sustainable tourism so we will give some pieces of advice about shops and restaurants, for example, how to recognize local places in Florence or how to avoid touristic shops.
Through the old streets of Florence, we will finally reach Piazza Santa Croce where we will talk about the Basilica of Santa Croce that overlooks the square together with a marble statue named Monument to Dante. The tour ends here.
Duration : 2,5h