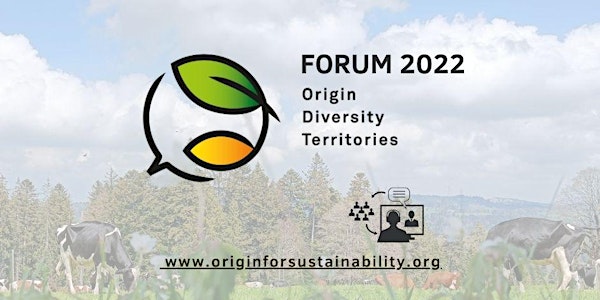 Forum Origin, Diversity, and Territories
Yearly event Forum Origin, Diversity, and Territories 2022, 3 days, 5 workshops, 10 field visits, networking events, and typical Swiss meals
When and where
Location
Saignelégier Chem. des Sports 10, 2350 Saignelégier, Suiza 2350 Saignelégier Switzerland
About this event
Annual event of the Origin For Sustainability association, the Forum Origin, Diversity, and Territories 2022 will be held in Saignelégier, Switzerland, around the theme: "What strategies for the sustainability of localized agri-food systems in the face of the climate crisis?", with 5 workshops and 10 field visits, typical Swiss meals and networking events, all in three days.
Workshops
1 Roles, impacts, and responses of the differentiation approaches in a context of climate change
2 Assets and vulnerabilities of mountain regions - governance approaches, innovations and adaptation strategies for the sustainable management of territories
3 Towards a territorial approach of the OneHealth vision: issues and perspectives?
4 Autonomy, sovereignty, and reduction of food dependency
5 Climate policies at the territorial level
It is a unique opportunity to get in touch with academics, experts, researchers, international organisations, local actors, and promoters of innovative initiatives. We will discover the landscapes and sounds of the Swiss and French Jura mountains, and meet and dialogue with members of rural communities on site.
The ODT Forum will be an international meeting place for the European mountain during the International Mountain Conference organised in the form of field visits and an afternoon of debates with local stakeholders, scientists, the Tête de Moine PDO sector and the Swiss and Jura authorities.