FluidFM as powerful tool for mechanobiology on a single cell level. With talk by M. Mathelié-Guinlet, UCLouvain, followed by live demo.
About this event
In this webinar, FluidFM will be introduced as a powerful technology to gain insights into mechanobiology on a single cell level. After a brief technology overview by Cytosurge, Marion Mathelié-Guinlet from UCLouvain will present her latest results titled "Single-cell fluidic force microscopy reveals stress-dependent molecular interactions in yeast mating". The webinar is then completed with a demonstration of FluidFM cell adhesion measurements – live from the Cytosurge lab in Zurich, Switzerland.
Biography Pablo Dörig, Cytosurge AG:
Pablo Dörig is a trained micro- and nanosystems engineer and has more than 10 years of experience with FluidFM technology. He won the ETH medal for his outstanding PhD thesis on FluidFM, in which he built prototype FluidFM systems and established proof-of-principle experiments together with biologist collaborators. With his great expertise and a good connection to our customers and partners, he brings the research market's voice into Cytosurge. In his position, Pablo strives to establish FluidFM in scientific labs around the world.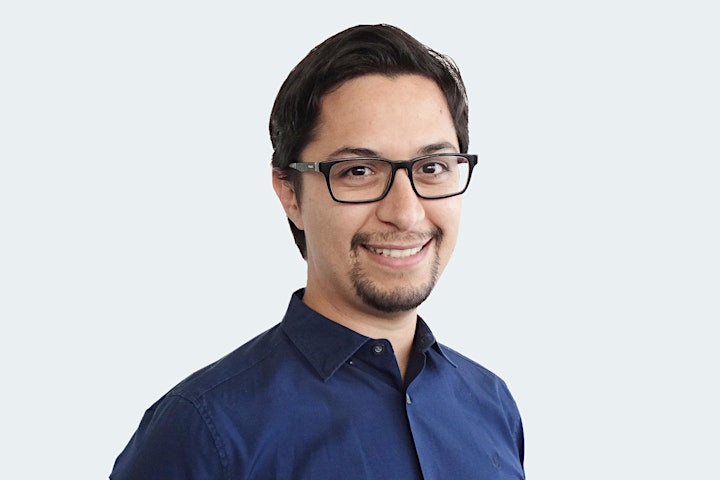 Biography Marion Mathelié-Guinlet, UCLouvain:
Marion Mathelié-Guinlet received both her multidisciplinary engineering degree from Centrale Lyon (France) and her research master's degree in astrophysics from the University of Manchester (UK) in 2014 and a PhD degree in nanosciences at the University of Bordeaux (France) in 2017. Combining theoretical knowledge and experimental approaches, she developed a strong expertise in (bio-)physics and physico-chemistry of interfaces. She is currently a postdoctoral researcher at the UCLouvain (Belgium) in Yves Dufrêne group. She is interested in understanding the nanomechanics of proteins, at the single-cell and single-molecule level and using atomic force microscopy, in the context of microbial adhesion and mechanosensing.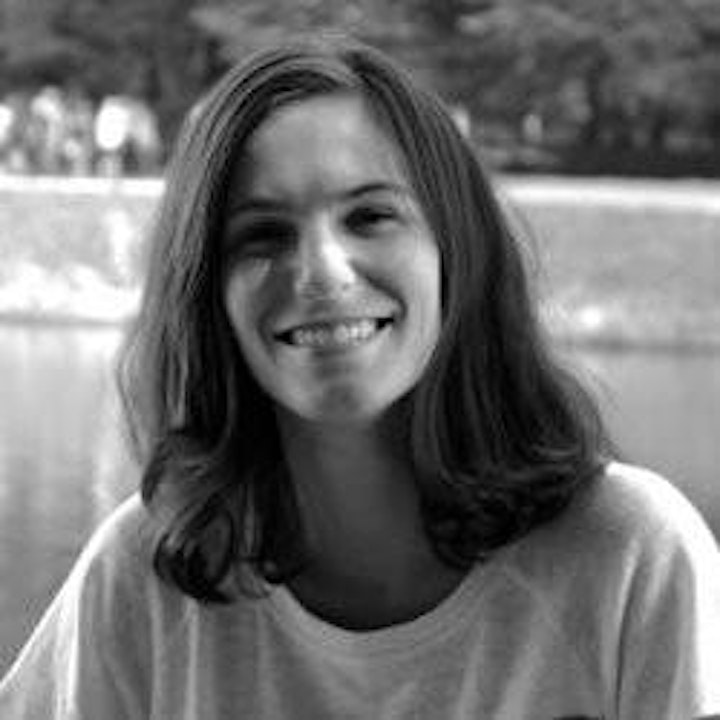 Single-cell fluidic force microscopy reveals stress-dependent molecular interactions in yeast mating
Marion Mathelié-Guinlet1,*, Felipe Viela1, Jérôme Dehullu1, Svetlana Filimonava2, Jason M. Rauceo2, Peter N. Lipke3, and Yves F. Dufrêne1
1Louvain Institute of Biomolecular Science and Technology, UCLouvain, Croix du Sud, 4-5, bte L7.07.07, B-1348 Louvain-la-Neuve, Belgium
2 Department of Sciences, John Jay College of the City University of New York, New York, NY 10019, USA
3Biology Department, Brooklyn College of the City University of New York, 2900 Bedford Avenue, Brooklyn, NY 11210 USA
*marion.mathelie@uclouvain.be
Complementary agglutinins (Ag) expressed by cells of opposite mating types "a" and "α", in the budding yeast Saccharomyces cerevisiae, bind together to promote agglutination and facilitate fusion of haploid cells. By means of FluidFM, a single-cell manipulation assay combining fluidic force microscopy with force spectroscopy, we unravel the strength of single bonds between a- and α-agglutinins (~ 100 pN) which require pheromone induction, and the critical role of disulfide bonds (a-Ag) and of histidine residue H273 (α-Ag) (Fig1a-b) (1). Besides, prolonged cell-cell contact strongly increases adhesion, likely resulting from an increased expression of Ag. Most interestingly, the mechanical tension enhances the interaction strength, pointing to a model where physical stress induces conformational changes in the Ag, from a weak-binding folded state, to a strong-binding extended state (Fig1c). Our single-cell technology shows promises for understanding and controlling the complex mechanism of yeast sexuality.

Figure 1. Deciphering the molecular mechanisms behind yeast sexuality. (a) Scheme of the FluidFM setup: (i) a single cell is first immobilized at the aperture of the fluidFM cantilever by applying a negative pressure; (ii-iii) the single cell probe is then brought into contact with the sample for a defined period of time; and (iv) the probe is finally retracted to quantifiy cell-cell adhesion forces. (b) Scheme of the molecular mechanism involved in the interaction between a- and α- agglutinins, adhesins of S. cerevisiae MATa and MATα cells respectively. (c) Dynamic force spectroscopy plot showing the force-enhanced interaction between MATa and MATα cells, mediated by their agglutinins.
(1) Mathelié-Guinlet, M.; Viela, F.; Dehullu, J.; Filimonava, S.; Rauceo, J. M.; Lipke, P. N.; Dufrêne, Y. F. Single-Cell Fluidic Force Microscopy Reveals Stress-Dependent Molecular Interactions in Yeast Mating. Commun. Biol. 2021, 4 (1), 1–8.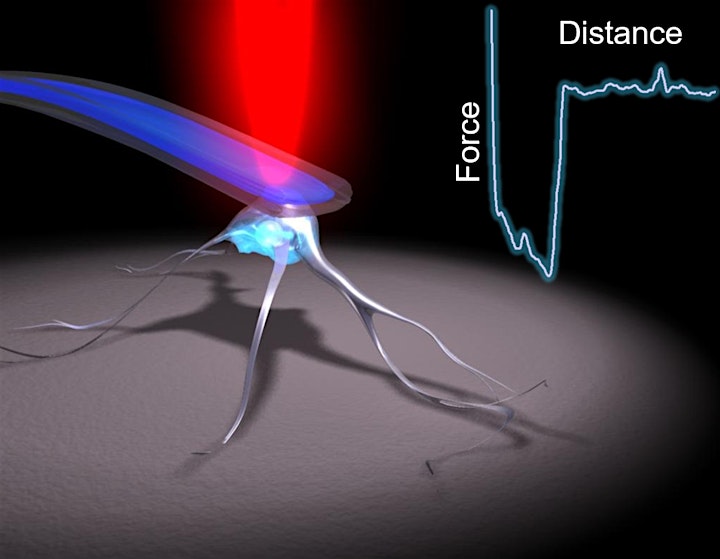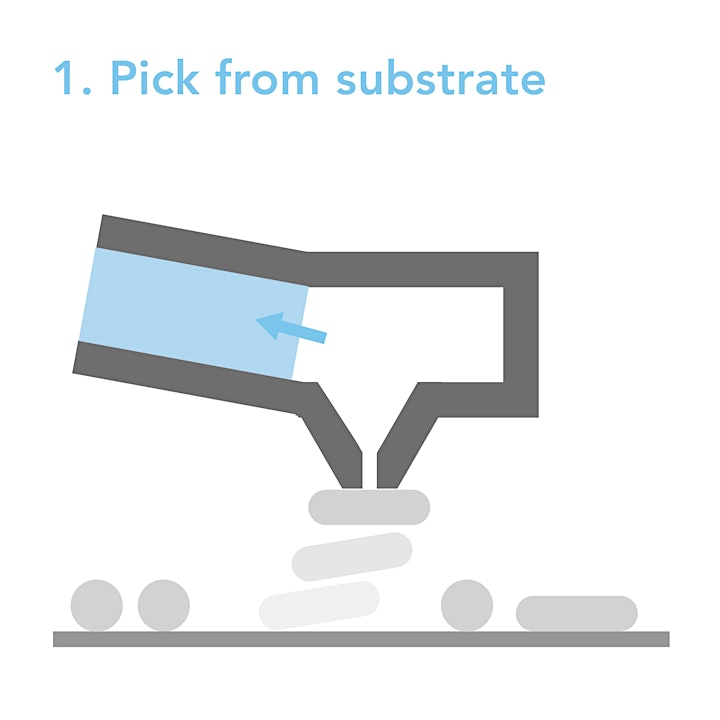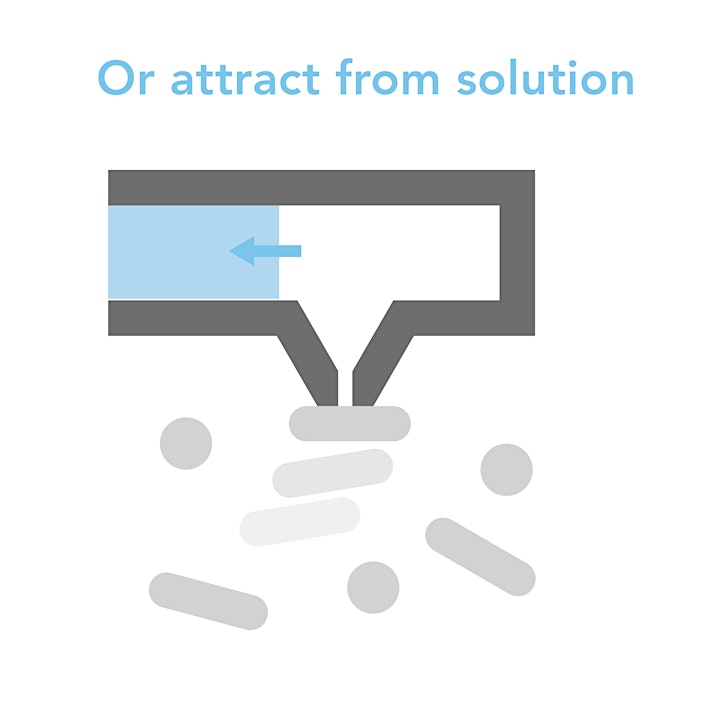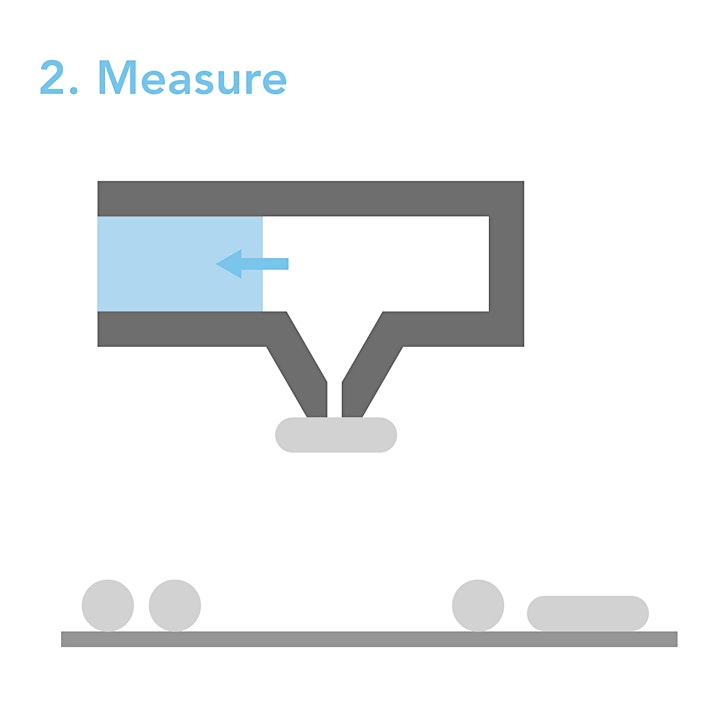 Organizer of FluidFM in mechanobiology: Talk on yeast by M. Mathelié-Guinlet + live demo