Description
Milan, 27th-28th October 2020. Trainer: Alberto Brandolini.
EventStorming is a workshop format invented by Alberto Brandolini that promotes collaboration between different disciplines in order to solve business problems in the most effective way.
Course abstract
EventStorming is a workshop format that enables massive learning on complex business domains and promotes collaboration between different disciplines and across teams.
A visually effective problem-solving technique that puts everyone on the same page, EventStorming was greatly defined by Dan North: "In any EventStorming session of all different kinds, everyone knows what everyone else knows".
Target Audience
EventStorming is interdisciplinary. The specialistic notation is dropped in favour of an incremental lo-fi approach that allows an inclusive approach, while driving the exploration towards the most sensitive areas. Every participant will actively contribute.
What you will learn
In this two-day workshop, we'll practice three different flavours (Big Picture, Process Modelling and Software Design), applied to real-world business problems.
We'll take into account the different perspectives (including the facilitator) in a process that spans large-scale discovery, to leverage collaborative design.
We'll experience the how, and we'll discuss the why.
Agenda
Day 1 - EventStorming as a discovery tool
Quick kick-off: where are we and where we want to go
Real world Big Picture EventStorming, mastering complexity and unknowns in large-scale modelling
Managing conflicts, highlighting risk, and the problems really worth solving
The facilitator's toolbox revealed
Improving our process exploring motivations of different actors
The Change agent's perspective: why it's going to be hard even when improvement is obvious, and how to deal with stalemates
Everything's connected: Lean & Kanban, complexity and organization limits
Working with startups vs. working with established companies
EventStorming as a platform for problem-solving
ModelStorming: modelling everything without a clue (and yet deliver amazing insights).
Day 2 – Using EventStorming to design a system
Emerging System Boundaries: from EventStorming to Bounded Contexts
Process Modelling EventStorming: a cross-discipline platform for collaborative modelling
A different perspective on software design: the picture that explains everything
Making policies explicit. Discovering the hidden truth in business behaviour
Design around Value: hidden and explicit motivators
Software Design EventStorming: discovering key software components
Aggregates and transactional consistency: independent moving parts in a large system
Design around the bottleneck: changing the rules of the game
Blending User Experience Design and Service Design into Software Design
Triggering bullet-proof design with visible state
The transaction illusion
From sticky notes to working software

. When to go for a sophisticated architecture.
F.A.Q.
Tools & Laptop: Do I need my laptop?
No, you won't need your laptop to attend this workshop.
N.B.
The Master Class will be confirmed upon reaching a minimum number of participants. All registered participants will be notified by email no later than one month prior to the workshop date.
About the Master Class
Language: The workshop will be held in English.
Time: from 9.30 am to 5.30 pm.
Venue: The Master Class will take place in Milan, and the venue is still to be confirmed.
Laptop: You won't need a laptop for this EventStorming workshop. This is a highly interactive workshop where you'll be engaging with Alberto and other attendees for the majority of the time.
Dress code: We recommend you wear comfortable shoes, standing time VS sitting time is in favour of the first one! :-)
Included in the price: two coffee breaks and lunch with the trainer and the other attendees are also included in this ticket... because networking matters :)


Questions? Drop us a line: info@avanscoperta.it
Testimonials
EventStorming has been included in the Techniques quadrant of the ThoughtWorks Technology Radar 2018 as one of the techniques you should "Adopt"!
Check out the latest ThoughtWorks Technology Radar.
It's a de-facto standard in the Domain-Driven Design community for exploring and designing complex interactions.
A wide range of organisations has benefited from it: from online marketplaces, to financial and trading institution; from small startups to large scale enterprises.
Link to the website
https://www.avanscoperta.it/en/training/eventstorming-master-class-alberto-brandolini/
Trainer
Alberto Brandolini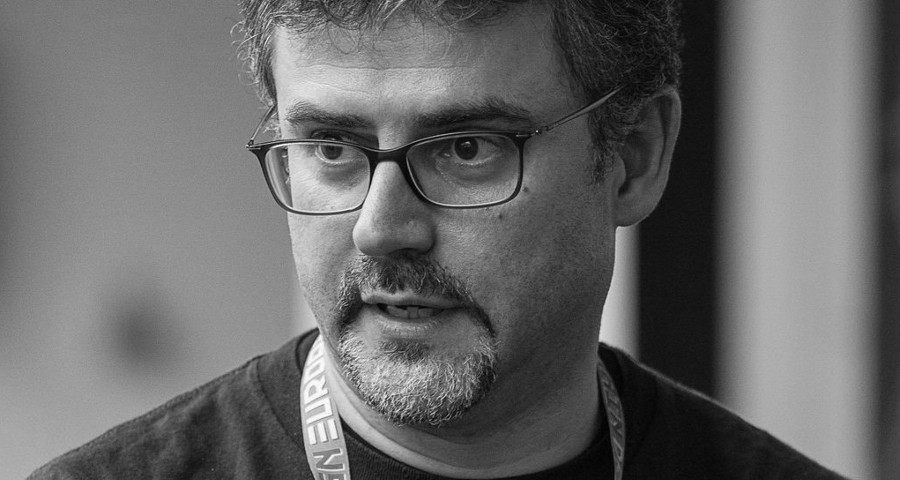 Location

The Master Class will take place in Milan, and the venue is still to be confirmed.
Timings
Each day will start at 9.30am and finish at 5.30pm.
Under_Cover_Learner Discount - SAVE 20%
If you're paying the ticket out of your own pocket and you don't have a VAT number, you can get a 20% discount on any tickets and on any ticket tiers!
How? Just enter the Under_Cover_Learner promotional code in the registration field on Eventbrite.
Please note: This code cannot be used in conjunction with any other offers/discount codes, and it applies to any ticket tier.
If you need to pay with PayPal, drop us a line at info@avanscoperta.it.
We accept the following methods of payment:
PayPal, Credit/Debit card (via PayPal, click on the link: "Don't have a PayPal account?"), Bank transfer (upon request - contact us at info@avanscoperta.it).
T&C, Privacy Policy, cancellations and refunds, Venue info
Find out more at this link.