Description
Milan (Italy), March 22nd & 23rd 2018. Trainer: Alberto Brandolini.
EventStorming is a workshop format that promotes collaboration between different disciplines in order to solve business problems in the most effective way.
DISCLAIMER
As you might know, Alberto Brandolini is the inventor of EventStorming. The man himself, when not not traveling the world to give a talk at a conference, is based in Northern Italy.
This means that when Zio Brando is not spreading the word on EventStorming, he's probably teaching an EventStorming Masterclasses in Milan or Bologna, and the good news is... these classes are sold to the public at a cheaper price than anywhere else! "Why is that?", you might be asking yourself.
Well, firstly Alberto is already on the Italian soil, so the hosting organisation (Alberto's Avanscoperta) won't have to pay for his traveling expenses.
Secondly, costs in general in Italy are a bit cheaper than in other parts of Europe (let alone of the world!). We refer to venue hire, catering, and all that jazz.
Thirdly, and this should go without saying, Italy is second to none when it comes to Food&Beverage, meaning your whole experience will jump to a new unexplored culinary level.
We'd also like to mention that our venues are within a short train ride from either central Milan or Bologna (yes, about the same time it might take you to commute from A to B in any big city in Europe!) and that Italy benefits from one of the best climates in the whole Europe!
Have we convinced you yet you should come over to Italy to attend next EventStorming's Masterclass by its very own creator Alberto Brandolini aka @ziobrando? We hope to see you soon at our classes :-) Ciao!
Program
In this two days format we'll experience the different formats, working around real business problems.
We'll take into account the different perspectives (including the facilitator) in a process that spans large scale discovery, to leverage collaborative design.
We'll experience the how, and we'll discuss the why.
Agenda
DAY 1
EventStorming as a discovery tool
Quick kick-off: where are we and where we want to go.
Real world Big Picture EventStorming, mastering complexity and unknowns in large scale modelling.
Managing conflicts, highlighting risk, and the problems really worth solving.
The facilitator's toolbox revealed.
Improving our process exploring motivations of different actors.
The Change agent's perspective: why it's going to be hard even when improvement is obvious, and how to deal with stalemates.
Everything's connected: Lean & Kanban, complexity and organization limits.
Working with startups vs. working with established companies.
EventStorming as a platform for problem solving.
ModelStorming: modelling everything without a clue (and yet deliver).
DAY 2
Using EventStorming to design a system
Design-Level EventStorming: leveraging collaborative modelling to sketck bullet-proof model quickly.
A different perspective on software design: the picture that explains everything.
Make policies explicts.
Discover aggregates.
Design around the bottleneck.
Blending User Experience Design and Service Design into Software Design.
Triggering bullet-proof design with visible state.
The transaction illusion.
From sticky notes to working software. When to go for a sophisticated architecture.
Testimonials
EventStorming has been included in the last two edition of ThoughtWorks Technology Radar, as one of the most interesting emerging techniques.
It's becoming a de-facto standard in the Domain-Driven Design community, for exploring and designing complex interactions.
A wide range of organisations has benefited from it: from online marketplaces, to financial and trading institution; from small startups to large scale enterprises.
Link to the website
http://www.avanscoperta.it/en/training/eventstorming-master-class-alberto-brandolini/
Trainer
Alberto Brandolini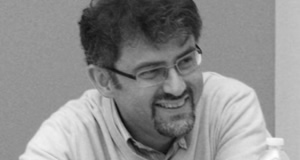 Venue
The workshop will be held in Milan: Istituto Piero Pirelli, Viale Fulvio Testi, 223, 20162, in Milan. Check the map.
Hours
From 9.30am, to 5.30 pm.
Payment methods
PayPal, Credit Card (via PayPal), Bank Transfer (info@avanscoperta.it).


Privacy cancellazioni/ rimborsi
Consulta le nostre policy a questo link.