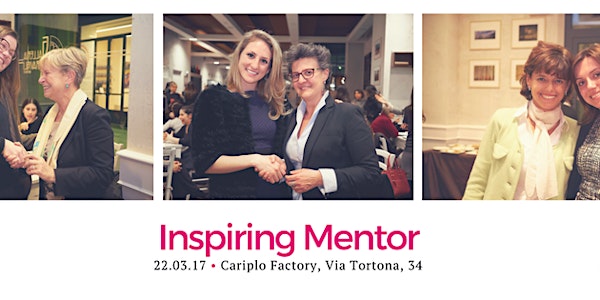 Evento di lancio del programma Inspiring Mentor - Milano
When and where
Location
Cariplo Factory 34 Via Bergognone angolo via Tortona 20144 Milano Italy
Refund Policy
Contact the organizer to request a refund.
Description
Young Women Network vi invita all'aperitivo di lancio della seconda edizione di Inspiring Mentor, il programma di mentoring tutto al femminile che mette in rete 100 donne in carriera, le mentor, con 100 giovani ragazze, le mentee.
Con la realizzazione di questo programma Young Women Network vuole:
– Creare una rete al femminile tra Senior Manager e Young Professionals
– Incoraggiare la leadership attraverso role model femminili
– Supportare le mentee nella valorizzazione delle proprie inclinazioni e attitudini
– Far conoscere a professioniste affermate quali sono le aspirazioni e le difficoltà delle giovani donne di oggi
Quando? 22 Marzo, dalle ore 19:30
Dove? Cariplo Factory, via Bergognone 34, Milano
Il lancio del programma sarà accompagnato da un aperitivo di networking

*** NB: Evento aperto alle Mentor iscritte a Inspiring Mentor, il programma di mentoring di Young Women Network, e alle Mentee individualmente convocate da Young Women Network. E' obbligatoria l'iscrizione tramite Eventbrite. Non è prevista la possilità di rimborsare il costo del biglietto ***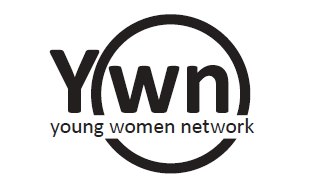 ---

LIBERATORIA PER LA PUBBLICAZIONE DELLE PROPRIE IMMAGINI - FOTOGRAFIE O VIDEO
Iscrivendosi all'evento si autorizza automaticamente l'uso, la riproduzione, la pubblicazione di foto o video che includono la propria immagine. Ne vieta altresì l'uso in contesti che ne pregiudichino la dignità personale ed il decoro. La posa e l'utilizzo delle immagini sono da considerarsi effettuate in forma gratuita.

PRIVACY
In conformità alle disposizioni del D. Lgs. 196/2003, il trattamento dei dati personali sarà improntato a principi di correttezza, liceità e trasparenza e di tutela della riservatezza e dei diritti dei partecipanti all'Evento. I dati personali raccolti tramite la registrazione all'Evento saranno oggetto di trattamento al fine di consentire l'espletamento dell'Evento. Fatto salvo quanto sopra indicato, è esclusa qualsiasi forma di comunicazione o diffusione dei dati personali a terzi che non sia prevista come obbligo dalla legge.