Description
Focusing on European sartorial heritage, its collecting and its archiving practices, the conference Europe and Fashion: Questioning Identities and Cultures explores and contextualises spaces of cultural interactions, displacement and construction of national and transnational identities in the European landscape.
In recent years there has been considerable scholarly attention to the inter-relationship between geographical and national identities on the one hand and cultural production on the other hand. Historians, art historians, anthropologists and philologists among others have focused on the role of geography, borders, territories and identities for the definition and demarcation of varied artefacts and practices. We contend that fashion will benefit from a similar approach.
By assessing the current state of theory, history and practice-based research in the field of fashion studies, the conference will expand the existing knowledge on European identities and European cultures exploring the role of fashion in these cultural formations. The papers reconsider assumptions about the place of fashion in the definition of European cultures and offer new and critical perspectives on the role of fashion in relation to: individual and collective identities, European policy, colonialism and post-colonialism, cultural exchange and transmission, cultural displacement and appropriation, the fashion capital and nation, center and periphery. The papers also address heritage, archives formations and museums as catalyzers of cultural discourses, as well as explore identity formations in Europe in a wider socio-cultural context, both theoretically and historically.
The conference Europe and Fashion: Questioning Identities and Cultures involves the world-leading academic institutions, archives and museums, thus encouraging discourse across disciplinary, institutional and national boundaries.
CONFERENCE PROGRAM (download the pdf version here)
Thursday, 8 November
13.30 - 14.00 Registration
14.00 - 14.10 Welcome and presentation of the European Fashion Heritage Association, Marco Rendina, EFHA Managing Director and Adelheid Rasche, Germanisches Nationalmuseum & Chair of the EFHA Scientific Committee
14.10 - 14.15 Welcome from the host, Olivier Gabet, Director of the Musée des Arts Décoratifs
14.15 - 14.20 Intro to the conference, Marco Pecorari, The New School - Parsons Paris
Section I - Trajectories and Dialectics
14,20 - 15,00 Keynote Speech: Valerie Steele, Director and chief curator of the Museum at the Fashion Institute of Technology, NY. Paris, Capital of Fashion
15,00 - 15.20 Veronique Pouillard, University of Oslo. European Fashion: Capital and Couture in the Postwar Era?
15.20 - 15.40 Andrea Kollnitz, Stockholm University. The Power of Difference. Gender, Nation and Visual Stereotypes in European Fashion Discourse around World War I
15,40 - 16,10 DISCUSSION, Chair Adelheid Rasche, Germanisches Nationalmuseum
16,10 - 16,30 Coffee break
Section II - Establishing Identities
16,30 - 17,10 Keynote Speech: Miren Arzalluz, Director of Palais Galliera, Musée de la Mode de la Ville de Paris. Many Identities
17,10 - 17,30 Aurelie Samuel, Musée Yves Saint Laurent, Paris. Negotiating Identities at the Yves Saint Laurent's Museum: The conception of the exhibition 'Dreams of the Orient'
17,30 - 17,50 Gabriele Monti, IUAV University of Venice. ITALIANA: Looking for Italian Fashion
17,50 - 18,10 DISCUSSION, Chair Karolien De Clippel, ModeMuseum Hasselt
18,30 Drinks at Parsons Paris
Friday, 9 November
10.00 - 10,30 Registration
Section III - Geographies and Places
10,30 - 11,10 Keynote Speech: Giorgio Riello, Professor of Global History and Culture at the University of Warwick. Lives of Others: Global Identities and Luxury Capitalism in the Late Age of Globalisation
11,10 - 11.30 Giulia Mensitieri, University of Brussels. The precarity of the in-between: symbolic and material circulations of fashion creative workers
11.30 - 11.50 Serkan Delice, London College of Fashion, UAL. Cultural appropriation in translation: fashion, race, and the limits of critique
11.50 - 12.30 DISCUSSION, Chair Djurdja Bartlett, London College of Fashion, UAL
12,30 - 13,30 Lunch Break
Section IV - Re-modeling Identities
13,30 - 14,10 Keynote Speech: Javier Gimeno Martinez, Assistant Professor at the Vrije University, Amsterdam. Redesigning the European Fashion Map: Creativity as a Response to Crisis in Post-Industrial Economies
14,10 - 14,30 Barbara Coutinho, Museum of Design and Fashion (MUDE), Lisbon. Fashion: a culture without borders
14,30 - 14,50 Paulina Latham, Polish Cultural Institute, London. Polish Fashion and Europe: Yesterday, Today, Tomorrow
14,50 - 15,10 Judith Clark, Research Centre for Fashion Curation, UAL, London. Inside and outside tradition
15,10 - 15,40 DISCUSSION, Chair Marco Pecorari, The New School Parsons Paris
15,40 - 16,10 CLOSING REMARKS by the EFHA Scientific Board, Djurdja Bartlett, London College of Fashion; Karolien De Clippel, ModeMuseum Hasselt; Gabriele Monti, IUAV University of Venice; Marco Pecorari, The New School Parsons Paris; Adelheid Rasche, Germanisches Nationalmuseum; Federica Rossi, Museo della Calzatura - Villa Foscarini Ross
In collaboration with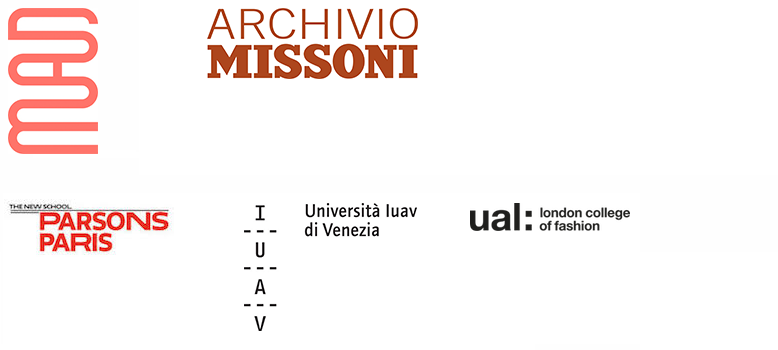 With the patronage of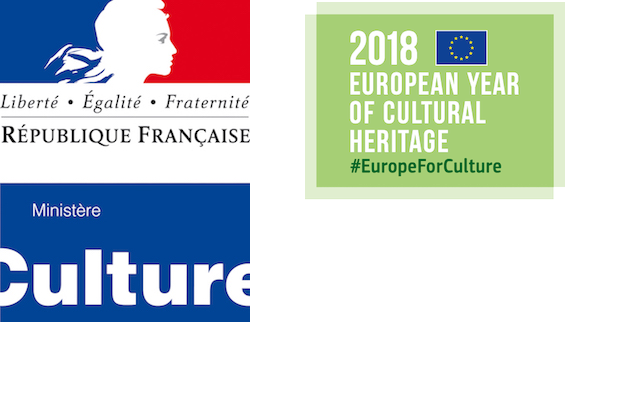 Organiser of Europe and Fashion: Questioning Identities and Cultures
The European Fashion Heritage Association (EFHA) has been established in 2014 and since then, it has grown, attracting more than 40 European fashion institutions, from small private museums to large national institutions, coming from 14 European countries, united in the objective to unlock and give free access to the unique and vast fashion heritage of Europe. EFHA has become an international hub, in which fashion GLAMs (Galleries, Libraries, Archives and Museums), brands, researchers and creatives can share experiences and best practices in the field of digitisation, open access, co-creation, reuse and valorisation of fashion heritage resources, contributing to the digital transformation in the sector and supporting the preservation and valorisation of tangible and intangible heritage connected to textile and fashion. The Association operates also in the broader landscape of European digital cultural heritage, contributing as the fashion thematic aggregator to Europeana, the EU funded initiative that brings together and gives access to millions of digital heritage objects coming from cultural institutions all across Europe.