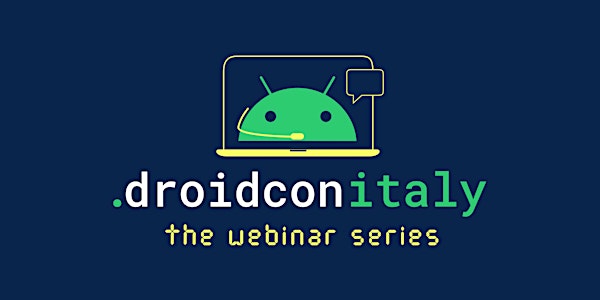 droidcon Italy webinar series
THE DROIDCON VIRTUAL SERIES BRINGS ALL THE GREAT DROIDCON ITALY CONTENT, DIRECT TO YOUR DEVICE.
About this event
Accessibility in Android world
10 November 15:00 CET
Powered by AWS Amplify
I would like to talk about how to implement and test accessibility in Android apps. I will cover all the aspects including manual as well as automation testing.
I will use theory as well as coding samples in this session.
Webinar Host
Nav Singh, Android developer at Manulife, Organizer at GDG Montreal
He is a professional Android developer and organizer at GDG-Montreal. Apart from his day to day job, He spend his time learning new technologies/frameworks.
During his free time he loves to watch Netflix, or you can find him at the Gym.
Registration for your place at the droidcon webinars is free of charge.
About the droidcon virtual series
The droidcon virtual series brings all the great droidcon Italy content, direct to your device.
Leveraging the network of droidcon Italy speakers and experts, we're putting together a series of webinars addressing the most pressing issues in Android. The webinars are a great opportunity to stay in touch with best practice, hear ideas from the global Android community and raise your Android game.
See more on the droidcon Italy website.  
Sign up for the droidcon Italy newsletters here. 
Get involved
If you would like to propose a webinar to be presented to the droidcon community, you can get in touch with us here, info@droidcon.it
Powered by