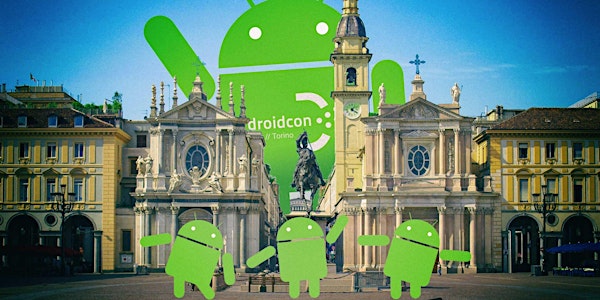 Droidcon Italy 2017 @ Torino
When and where
Location
Centro Congressi Lingotto 280 Via Nizza 10126 Torino Italy
Description
Technology & Business in the Android ecosystem
The main idea behind all droidcons is to support the Android platform and build up a networking event for developers and companies. We offer high-class talks from different parts of the ecosystem, including core development, embedded solutions, augmented reality, business solutions and games. In the exhibition area our sponsors show their latest hard- and software solutions, including phones, tablets, consoles, wearable, auto and – of course – SDKs, APIs, apps and widgets for business and consumer purposes.
The whole event is divided into a conference, and a hackathon (the two days after the conference). Droidcon Italy 2017 @ Torino is the fourth edition of Italian Droidcon, after the great success of 2014, 2015 and 2016 editions.
More Info at http://it.droidcon.com/2017/
Registering to droidcon Italy, you accept our privacy policy
FAQs:
Q: Are tickets are valid for the 2 days of conference?
A: You just need one ticket for the two days. This is valid also for Student Tickets
Q: Is it only possible to pay using Paypal?
A: You can use any credit card using the Paypal gateway. If you prefer to use Bank Transfer (bonifico bancario) or other payment options, please contact us.
Q: Is there any discount for large groups, schools, user groups, etc.?
A: We can agree discounts for schools and universities (both public and private institutions). Google Dev Groups (GDG) members are eligibile for discounts too (contact your local representative for details). If you run a GDG or other developer groups, communities, conference, etc. please contact us!
Q: Can the ticket be transferred?
A: No, tickets are personal. If can't come and want to transfer your ticket, contact us.
Q: Do I need to print the ticket?
A: No, you can also use the digital version on your smartphone/tablet/pc. Be enviroment friendly!
Q: I have another question...
A: use the "contact organizer" ("contatta l'organizzatore") button on the right column. Feel free to write us!