Let's build a map of the challenges a complex enterprise software ecosystem has to face and see where Domain-Driven Design can help and how.
About this event
Online Workshop in Live Streaming with Alberto Brandolini. 13th October 2021, from 3.30 pm to 5.30 pm (CEST - Italy).
Mapping the challenges of a complex enterprise software ecosystem
There are many reasons to move towards Domain-Driven Design, but not all of them are deeply understood or explained.
In this online session with Alberto Brandolini we'll dig into Domain-Driven Design from a socio-technical perspective, highlighting the links between approaches to software development, approaches to planning and recruiting up to business accounting.
Domain-Driven Design is definitely not a software architecture: is an approach to software development that connects business goals to outstanding results, mixing technical excellence with a human-friendly perspective.
Agenda
The workshop is a single 2-hours online block, with a chill-out time at the end. It's designed to be interactive, without wasting precious time. We'll be building a map of the challenges of a complex enterprise software ecosystem and see where Domain-Driven Design can help and how.
We'll be running a quick game to highlight common behavioural dynamics, that quickly can turn dysfunctional in some organisation, and also experience what happens in a small online EventStorming session, and the type of discussions that can be triggered even when there's little time available.
The closing would be about connecting the dots with your current challenges, your previous exposure and war stories with Domain-Driven Design and other approaches.
Target audience
This training is specifically designed for strategic decision makers, that are in need of a first-hand deep summary of Domain-Driven Design without getting lost in the technical jargon.
Learning Objectives
Understand why Domain-Driven Design matters in a software organisation.
Understand 60° consequences and impediments to a Domain-Driven Design adoption.
Understand alternatives to the pains that we're used to in software development projects.
F.A.Q.
Q: What's a chill-out time?
It's our idea for recreating unstructured, relaxed time for a conversation at the end. The delivery is strictly time-boxed in two hours because your time is precious. However, after a 5 minutes break we'll be back online with a warm or cold drink and nothing specific to say. Yes, we're trying to recreate the "drink after the workshop" experience.
Q: Is there any pre-requirement?
No, we'll be assuming no previous exposure to Domain-Driven Design nor direct experience in software development.
N.B.
This workshop will be confirmed upon reaching the minimum number of participants. We'll send an official confirmation to all registered attendees two weeks prior to the workshop dates at the latest.
About the workshop
Language: English.
Laptop: Yes, check out the FAQ section.
Number of attendees: max 16 participants.
Tools and Workstation: The workshop will take place online and in live streaming using digital tools. You'll get detailed information on how to join the online workshop, how to get ready for it, and how it will work a couple of weeks prior to the workshop.
Trainer
Alberto Brandolini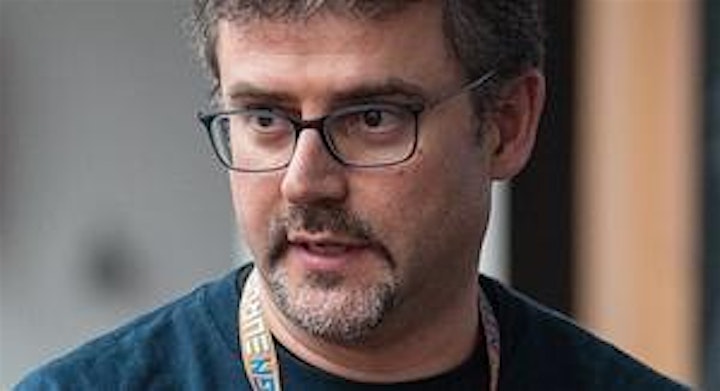 Under_Cover_Learner Discount - SAVE 20%
If you're paying the ticket out of your own pocket and you don't have a VAT number, you can get a 20% discount on any tickets and on any ticket tiers!
How? Just enter the Under_Cover_Learner promotional code on Eventbrite in the field "Enter promo code", on the screen where you can select the number of tickets (before you hit the "Checkout button").
This code cannot be used in conjunction with any other offers/discount codes, and it applies to any ticket tier.
If you need to pay with PayPal, drop us a line at info@avanscoperta.it.
We accept the following methods of payment:
PayPal, Credit/Debit card (via PayPal, click on the link: "Don't have a PayPal account?"), Bank transfer (upon request - contact us at info@avanscoperta.it).
T&C, Privacy Policy, cancellations and refunds, Venue info
Find out more at this link.