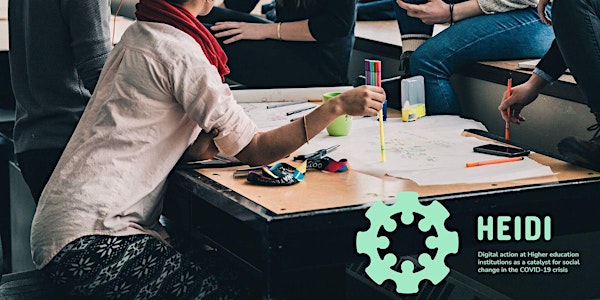 Digital action: scope, methodology, tools and practices
Citizen science, maker culture, hacktivism: forms of "digital action" at the core of this interactive learning session!
About this event
What is the webinar about?
This event will introduce you to three main forms of digital citizen engagement (citizen science, maker culture, hacktivism), how they are designed as well as how they can have a positive social footprint
Invited speakers
Artemis Skarlatidou, who will give a short talk on "What is Extreme Citizen Science? Examples from the Global South";
Dule Misevic, who will present "Good practices and impact assessment for digital action"; and
Katerina Zourou and Stefania Oikonomou, who will give a talk about "hacktivism by using earth observations for a social purpose".
Moderator
Michael Peter Edson, Cultural Strategist
Convenor
Who is it for?
The webinar is open to anyone who is interested in getting a better understanding of bottom-up digital action initiatives or considering engaging in different forms of digital activism. All three speakers will give comprehensive talks so that you don't have to be an expert or an experienced researcher in the field of citizen science or digital action. Everyone is welcome to join!
What is HEIDI?
The Erasmus+ project, HEIDI ("Digital Action at HEIs as a catalyst for social change in the Covid-19 crisis"), aims to foster Higher Education Institutions' ability to better embrace and support bottom-up digital action (i.e. hackathons, datathons and citizen science initiatives), thus repositioning them as fundamental social actors in their communities.
HEIDI is supported by the ERASMUS+ programme of the European Union under Grant Agreement no. 2020-1-UK01-KA226-HE-094667.