Come try out top 5 best wines produced here in Puglia / Vieni a provare 5 tra i migliori vini che abbiamo da offrire
About this event
Il nostro team, formato dall'esperto enologo pugliese Giovanni Aiello, ti guiderà nella degustazione di 5 vini locali.
La degustazione del vino verrà accompagnata da una piccola selezione di stuzzichini del posto.
"Sono nato e cresciuto in Puglia, ho vissuto tra i vigneti della mia terra e camminato tra i sentieri della campagna carsica tra la Valle d'Itria, le grotte e il mare. Mio padre mi diceva: per far felice un uomo, offrigli un buon bicchiere di vino." Giovanni Aiello
--
Your host will be our team that has been trained by Giovanni Aiello a master wine master in Puglia. On special occasions and limited dates Giovanni Aiello wil share a special wine tasting evening.
We offer wine tastings daily. We will serve you wines with a selection of small local foods.
"I was born and grew up in Puglia, I lived among the vineyards of my land and walked among the paths of the Karstic countryside between Valle d'Itria, the caves and the sea. My father told me: to make a man happy, offer him a good glass of wine." Giovanni Aiello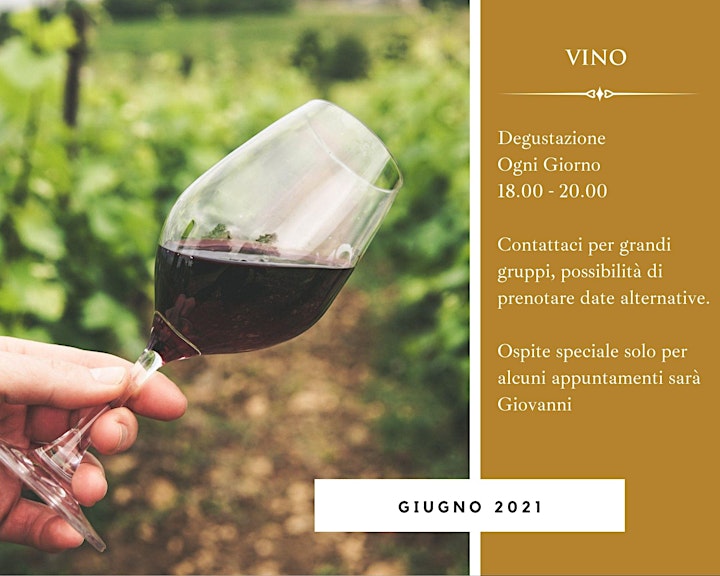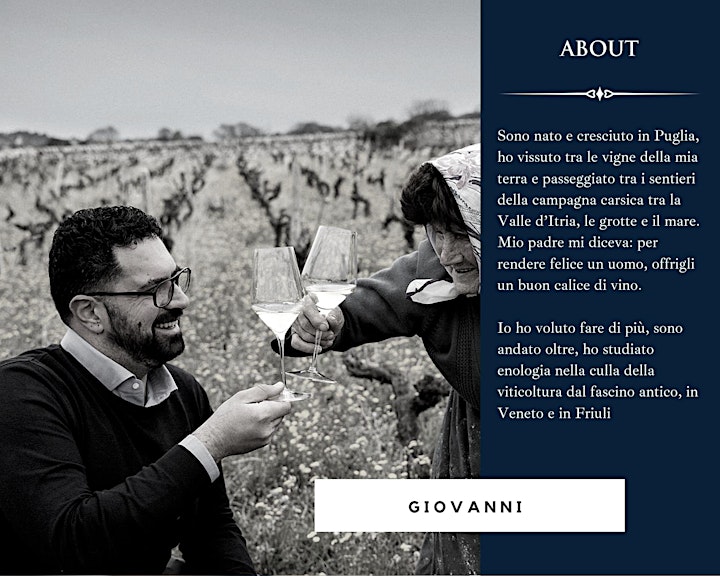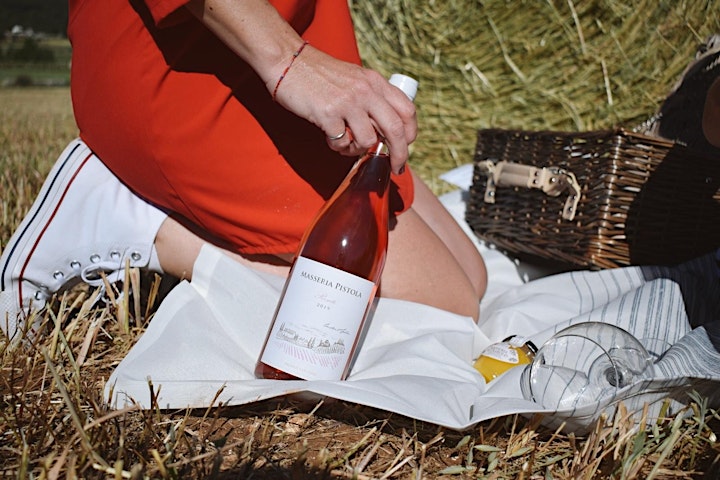 Follow us on:
https://www.instagram.com/giardinipistola/
Find out more:
https://www.giardinipistola.com/events/
Find out more about your host:
https://www.giovanniaiello.it/en/