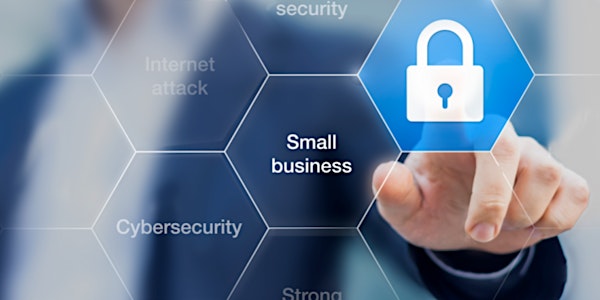 Cybersecurity for SMEs - The EU scenario and the Italian perspective
What are the cyber security challenges for Small and Medium Enterprises in EU? What is the situation in Italy? And what can be done?
About this event
The webinar gathers together EU institutions and national players that have researched on the issues related to cybersecurity and SMEs, with the purpose to compare the EU and Italian contexts and draw a list of priorities that the action of CYBER 4.0 should focus on.
Methodologies and tools to analyze the scenario will be also discussed, with reference to the practical use of the National Cyber Security and Data Protection Framework of Italy.
The 1h30 webinar is expected to:
Foster a deeper understanding of cyber security issues pertaining the context of Small and Medium Enterprises;
Identify key challenges both at EU level and at national level, and discuss methodologies and tools to address them;
Explore perspective actions that EU institutions are undertaking, in particular through the work of ENISA and of the newly established EU Cyber Competence Center, and point out opportunities for cooperation in the field;
Define a set of priorities for the action of CYBER 4.0 in the next period, with specific reference to capacity building initiatives, promotion of innovation and other forms of technical support.
The audience of the webinar will be composed by representatives from the managerial level of Italian SMEs, academia, national and international organizations working on cyber security for SMEs, partners of CYBER 4.0 , members of its Stakeholder Group and any other player with an interest in the field.
The webinar will be held in ENGLISH.
AGENDA
15h00 - 15h10 : Welcome and opening remarks
Prof. Teodoro VALENTE, President of CYBER 4.0
15h10 - 15h40 : Cybersecurity and SMEs – The EU scenario
Ms. Anna SARRI, Cybersecurity Officer, Capacity Building Unit, ENISA
Mr. Dan CIMPEAN, Acting Director, National Cyber Security Directorate of Romania and Representative of Romania in the European Cybersecurity Competence Center Governing Board
15h40 - 16h10 : The Italian perspective
Prof. Leonardo QUERZONI, Associate Professor, Sapienza University of Rome
Mr. Rocco MAMMOLITI, Member of the Management Board of the Information Technology Section, Unindustria – Confederation of Italian Industries
16h10 - 16h25 : Q&A from the audience
16h25 - 16h30 : Key takeaways – Top Priorities for CYBER 4.0
Mr. Matteo LUCCHETTI, Director of CYBER 4.0