Corso Roland VersaUV - Milano

Tuesday, March 14, 2017 from 9:00 AM to 5:00 PM (CET)
Event Details
Roland Academy: VersaUV
Descrizione del corso
Il corso VersaUV vi guiderà alla scoperta del mondo di Roland DG e degli Artigiani Tecnologici. Imparerete a utilizzare il vostro plotter UV, partendo da come realizzare i file per arrivare a conoscere tutti i segreti del RIP di stampa Versaworks; scoprendo le mille applicazioni realizzabili grazie agli strumenti che Roland DG mette a vostra disposizione.
A chi è rivolto:
Il corso è destinato a tutti i possessori di plotter Roland della serie
VersaUV 
LEF-12
LEF-20
LEF-300
LEC-330
LEJ-640
LEJ-F
Per i possessori di altre tipoligie di perriferiche
consigliamo di partecipare al corso a loro destinato.
Il programma in breve
presentazione delle realtà presenti al corso e breve giro sugli argomenti che si vorrebbero trattare di più
creazione e gestione del file per la stampa UV, utilizzo dei livelli per ottimizzare i diversi passaggi: bianco, stampa, gloss, effetti …
come esportare e salvare il file (eps, tif, pdf …)
VersaWorks, seguendo l'ordine delle palette del programma, man mano vado a spiegare tutti i contenuti, speciale attenzione alle tipologie di stampa, all'utilizzo degli inchiostri speciali e ai colori spot 
Durante i passaggi delle varie palette del software, parlo di materiali, di primer e di cosa sono e come si creano i colori spot (tinte piatte)
Dato variabile: cos'è, come si crea il file da stampare, come creare il file di excel con i dati e come stampare (con esempi pratico)
Q&A su VersaWorks
overview delle tecnologie Roland
i valori Roland e la Community: sito, blog, guide, care
il Forum e la community
altri corsi Academy
survey, chiusura e saluti
Gli argomenti trattati potranno essere modificati in base alle richieste dei partecipanti che conosceremo insieme nella prima fase del corso e in base a quanto avrete segnalato nel modulo di iscrizione.
Il benventuto
Una volta arrivati in sede, ogni partecipante avrà a disposizione alcuni minuti per raccontare a tutti gli altri la propria 
storia aziendale, i settori di applicazione, le idee e progetti in corso. 
Eventuali manufatti da mostrare da includere nel Roland Imagination Center sono sempre graditi.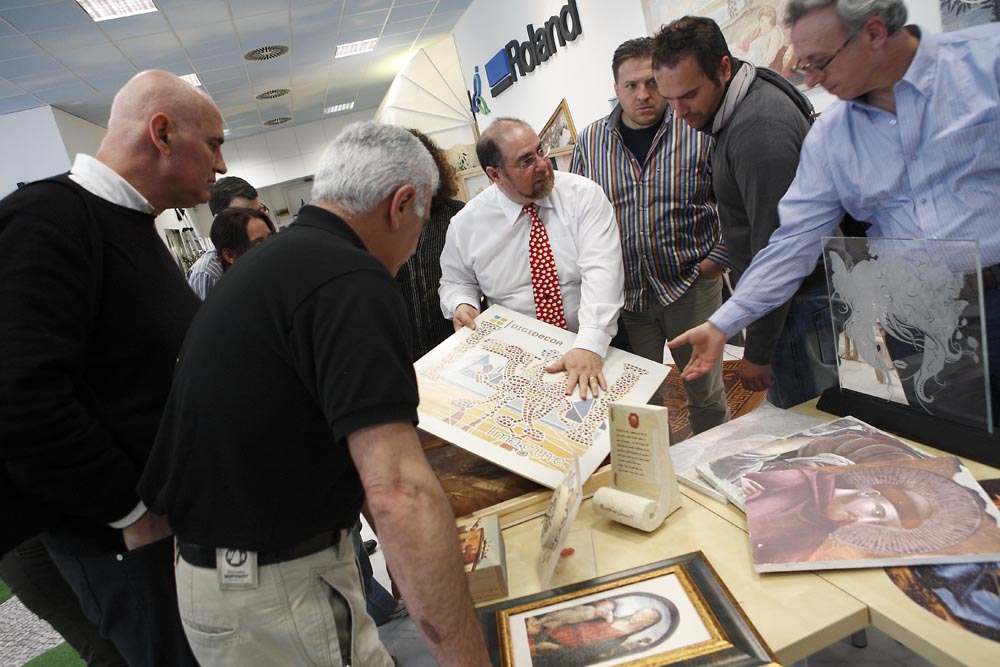 La creatività, le applicazioni, i mercati
Uno degli aspetti che analizzeremo insieme deriva dall'analisi di mercato e dalle prospettive future. In base a quanto visto nel Roland Imagination Center capiremo come disegnare un nuovo modello di business basandoci sulle potenzialità e sui talenti che verranno evidenziati durante il corso.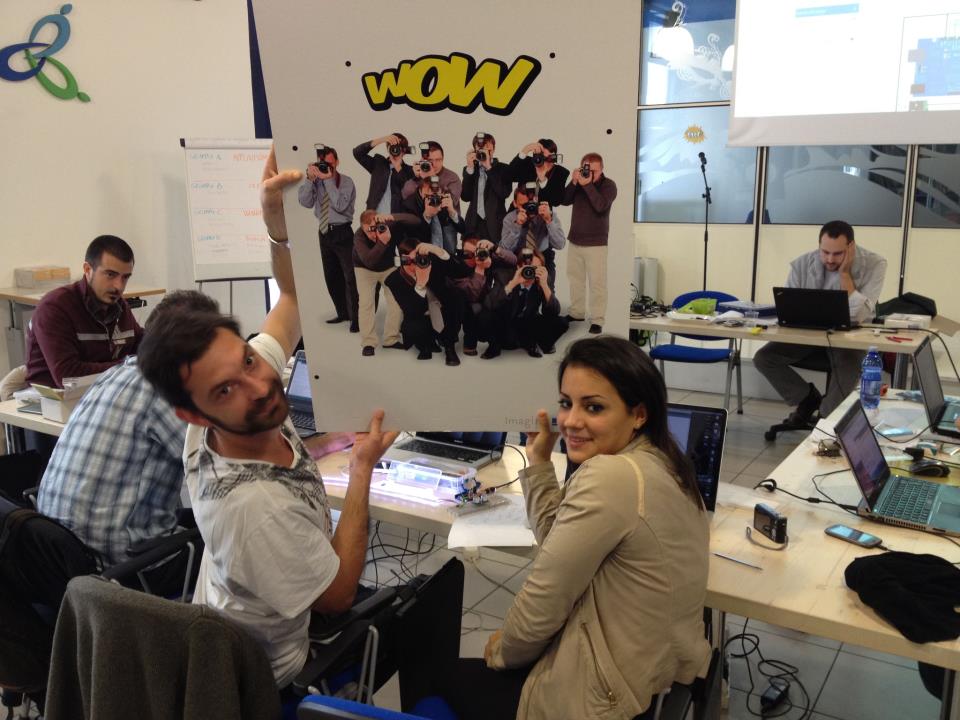 La grafica
Grafica vettoriale, sia generata con Illustrator o CorelDRAW e la grafica raster creata con Photoshop o altri software non deve avere segreti per ogni artigiano tecnologico. Analizzeremo i processi e le migliori scorciatoie per stampare il colore richiesto dal cliente, velocizzare la creazione di loghi o ottimizzare immagini fotografiche scadenti.
Vedremo inoltre come creare effetti lucido, glossy e bianco UV usando sia la grafica vettoriale che la grafica bitmap.
Il RIP VersaWorks sarà visto in ogni piccola sfumatura. Ogni menù, impostazione e parametro sarà spiegato sino a comprendere come poter realizzare un profilo colore in maniera autonoma.
Tutte le informazioni, idee e stimoli ricevuti durante il corso potranno proseguire entrando a far parte della grande community degli 
Artigiani Tecnologici Roland
. Analizzeremo insieme tutti i tool a vostra disposizione per continuare il viaggio appena iniziato in questo corso.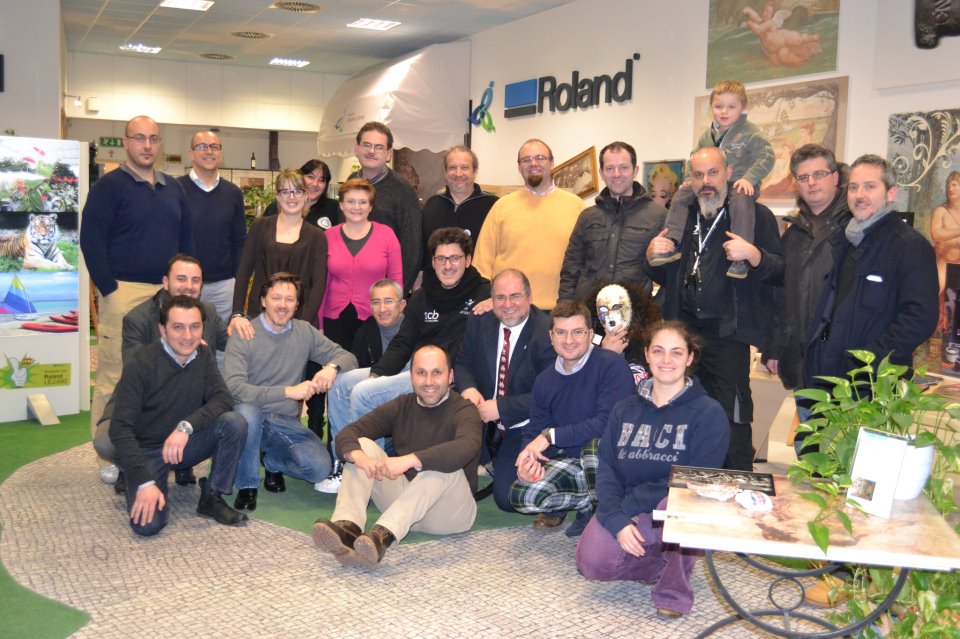 Roland offre il corso gratuitamente per il primo partecipante di ogni azienda se l'iscrizione avviene entro il primo anno di acquisto del plotter. Eventuali altri partecipanti, o iscrizioni successive al periodo indicato, potranno usufruire di tutti i servizi del corso pagando una piccola quota in fase di iscrizione.
Nel corso è compreso il pranzo.
When & Where

Roland DG Academy - Roland DG Mid Europe
Via Achille Grandi 4
Peschiera Borromeo
Italy


Tuesday, March 14, 2017 from 9:00 AM to 5:00 PM (CET)
Add to my calendar
Organizer
Roland DG Mid Europe è presente nel mercato italiano dal 1991. 
Nella sede di Acquaviva Picena, sono disponibili l'Imagination Center, con una miriade di storie ed applicazioni realizzate dagli artigiani tecnologici da tutto il mondo e tutta la gamma dei prodotti Roland e la Roland DG Academy, il luogo dove diffondere e condividere le esperienze con gli utent