Content Curation from A to Z Master Class with Robin Good

Friday, March 13, 2015 at 12:00 PM

-

Sunday, December 31, 2017 at 4:00 PM (MDT)
Event Details
Available as an on-demand downloadable video course
 
Content Curation from A to Z
a full online learning program with Robin Good
three classes to go from zero to business practice  
Learn everything you need to know to start practicing the art of
finding, organizing and presenting the most relevant news, information
or resources on a specific topic, for a specific audience.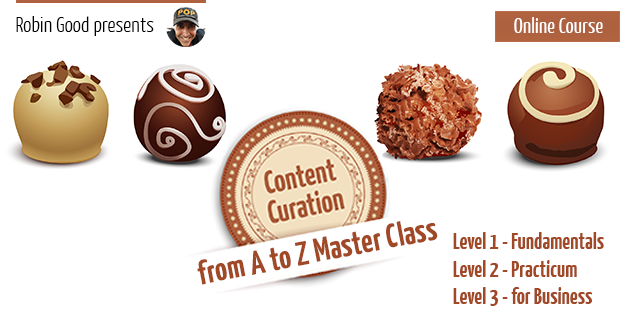 To gain trust, authority and visibility in a specific niche subject
area or marketplace you need to demonstrate that you have
a full panoramic view of it, know who is inside and why, 
and have the real-time pulse of what new things are happening.
To achieve such status, there's no better practice than curating
the subject on a systematic basis. 
Level 1 - Fundamentals - Art, Science and Workflow
Level 2 - Practicum - Discovery, RSS and Archiving
Level 3 - for Business - Marketing, Distibution, Monetization

Are you trying to achieve one of these?
(What problems this course solves)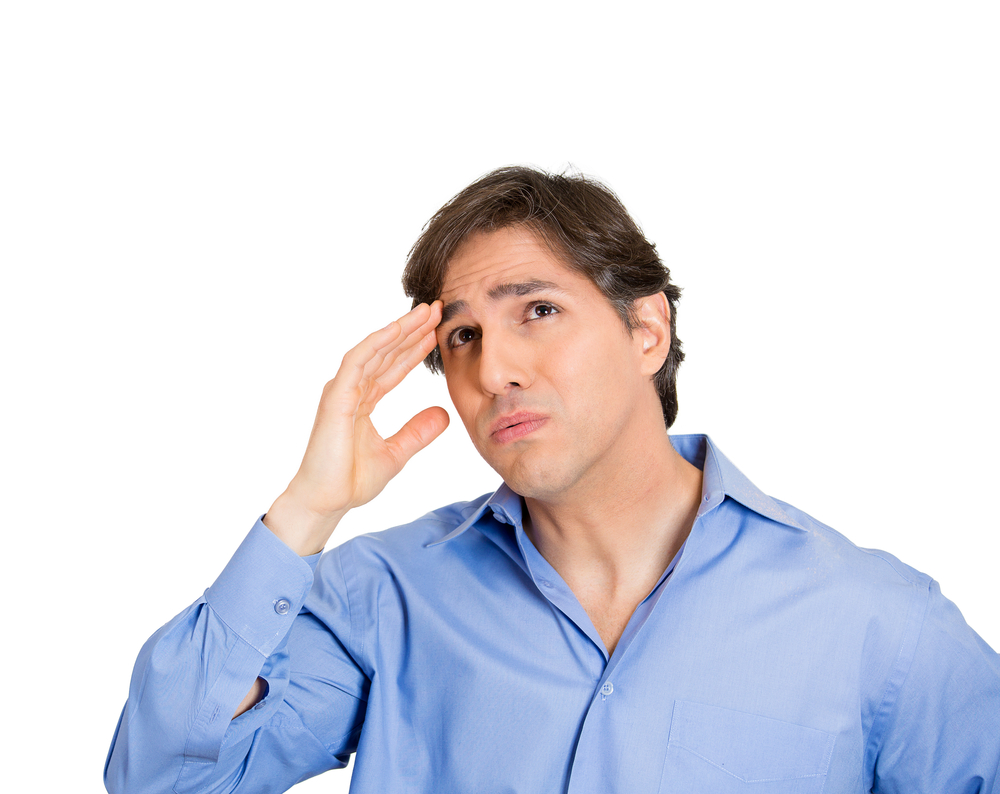 Become the go-to-reference brand or professional in your area of expertise
 
Gain more authority, credibility and trust online


Achieve more relevance and visibility inside Google search results for a specific topic
 
Gain more clout over competitors
in same sector
 
Get more visibility and exposure inside your niche
 
Differentiate your content proposition from that of most other blogs and news sites
 
Create true valuable content for your online audience and followers
 
Understand what content curation is and how to do it in practical terms 
 

 



What will you learn in this course:

 
 
In this course you will be able to learn:

1) Why content curation is the future

2) How content curation is going to affect
marketing, publishing, learning and search

3) What characteristics are required to do
good content curation

4) Which are great examples of content curation
already out there

5) How many types of content curation are there

6) Which are the different kinds
of tools available

7) What tools to use to curate content effectively

8) What are the specific steps to curate a newsradar
or a curated collection

9) Where to find valuable content and resources
to curate

10) How to evaluate and vet content

11) What are the legal issues involved with curation

12) How to format and contextualize
curated content

13) How to add value in practical terms

14) How and when to provide full credit
and attribution

15) Why and How to preserve and archive curated content

16) How to monetize curated content (real-world examples)

Detailed Index of Course Topics:


Content Curation - 1 Fundamentals
Friday March 13th - 12noon EST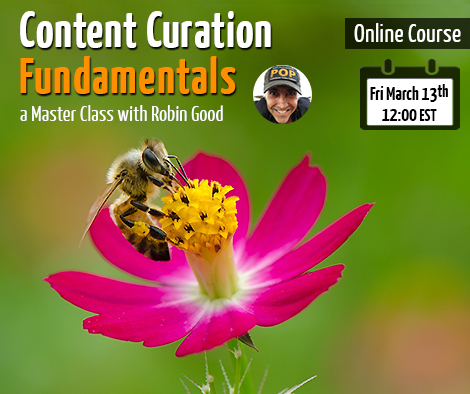 1) Top introductory examples

2) Why

3) Pros - Cons / Benefits / rewards

4) Types of curation

5) Content delivery format

6) Tools / application type

7) Great examples of curated content

8) Content curation workflow

9) Skills - Requisites

10) How to recognize bad and good curation





Content Curation - 2 Practicum
Friday April 24th - 12noon EST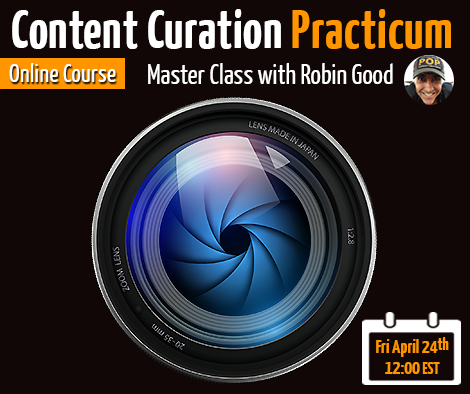 1) Content Discovery methods

2) Content Discovery tools

3) RSS feeds what and how

4) Create RSS feed for any source

5) RSS Reading and Aggregation

6) Social hubs - Filtering

7) Vetting and Crap Detection

8) Adding value - personalization
- titling - image - opinion

9) Re-use - Legal Issues

10) Credit - Attribution

11) Preservation - Archiving





Content Curation - 3 Business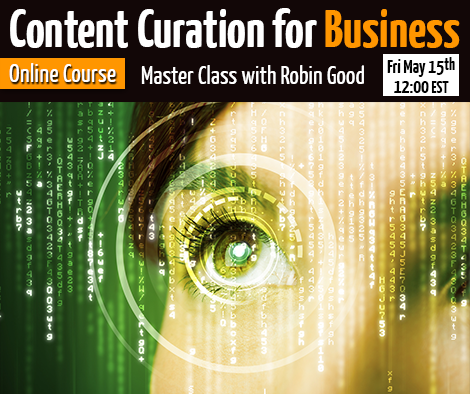 1) Personal branding - authority building

2) Sharewood Formula

3) Marketing - Distribution - Strategy - Tools

4) Monetization - Business Models
for Content Curation

5) Examples of sustainable/profitable
content curation showcase with analysis

6) Inspiration - Great content curators

7) Future scenarios

8) Impact on learning/education,
search, ecommerce 
Other Useful Information on the Course: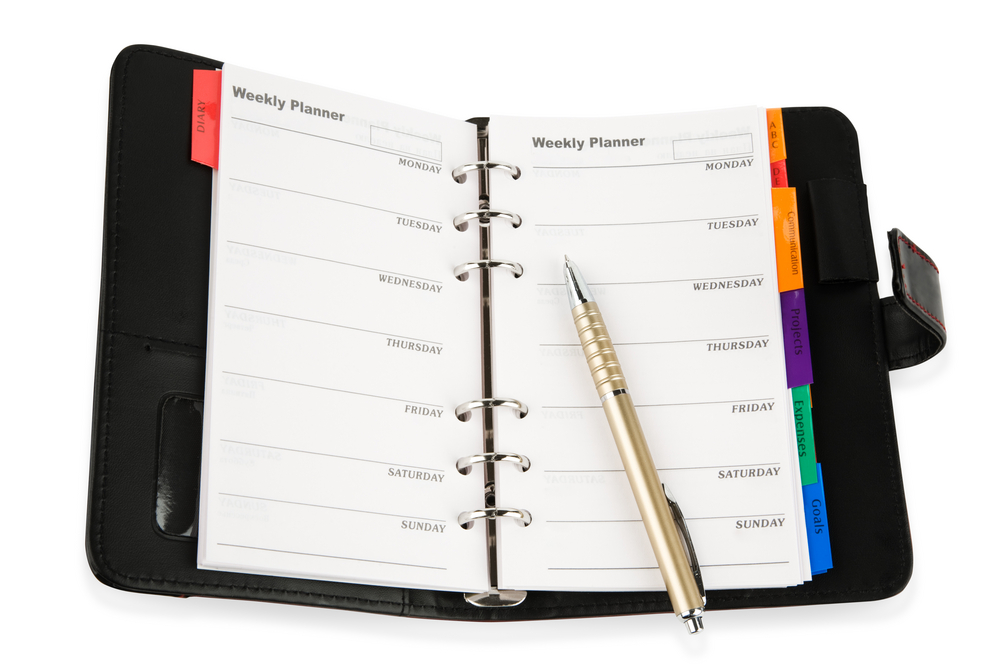 Who is this course for:
 
- Subject-matter experts

- Trainers

- Coaches

- Academic, college and univeristy professors

- Topic specialists
- Consultants and advisors
- Training companies
- Any startup or commercial company interested in
  becoming the go-to resource in its market niche 
Who teaches the course:
                  Robin Good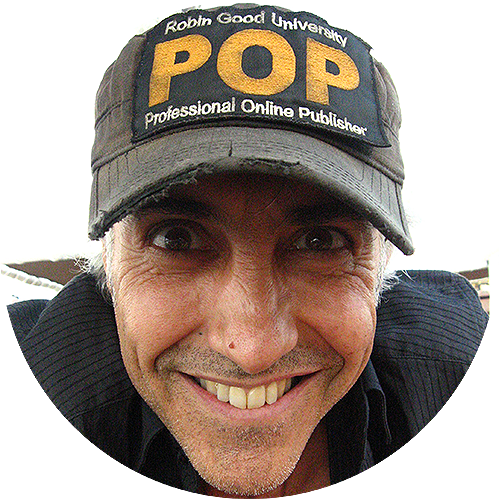 Robin Good is an independent online publisher (MasterNewMedia.org), an avid tester and promoter of new tools (T5 - tools.robingood.com) and entrepreneur (POP Campus), focusing on new and effective uses of new media technologies for journalism, collaboration, marketing and learning.
 
Robin's web presence starts in 1998 and since 2004 he has been able to live off exclusively from his online revenues. By 2008 he had been the first small publisher from Europe to invoice over one million dollars to Google. His work is cited in over 100 books, and over 35,000 individuals follow his daily sharing and curation work.

Prior to his Internet career, Mr. Good has worked extensively with large NGOs and non-profit organizations such as the World Bank, the UN, FAO and the World Food Program both as a digital publishing consultant as well as a trainer specializing in new learning and marketing opportunities offered by new media technologies.

Good has graduated from San Francisco State University in 1982 with a BFA in Experimental and Interdisciplinary Arts.

Since 2004, he is the first Italian citizen that by curating content online, has officially abandoned his "normal" consulting job to live entirely off the Internet.

More info about Robin Good:


 Where: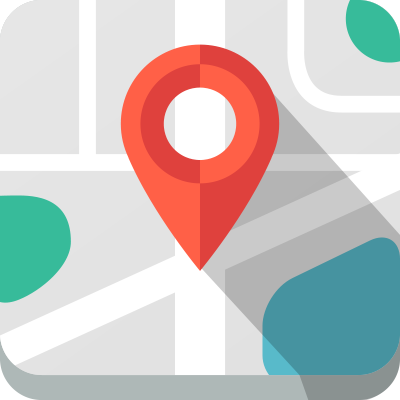 The course is conducted, entirely, online.




Language: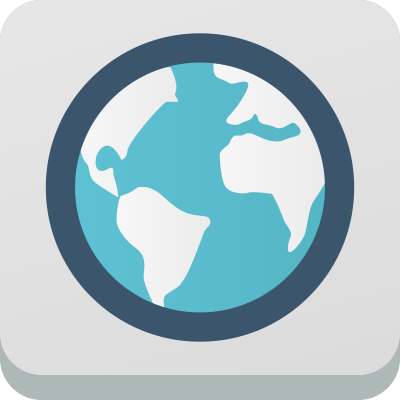 This online course is in English.

Format of the course: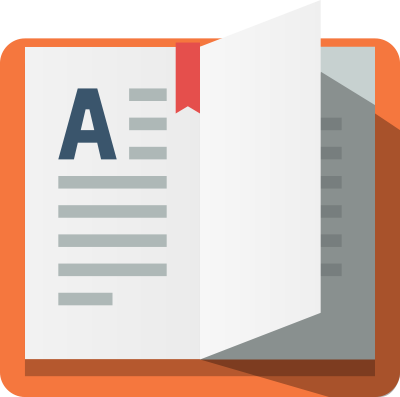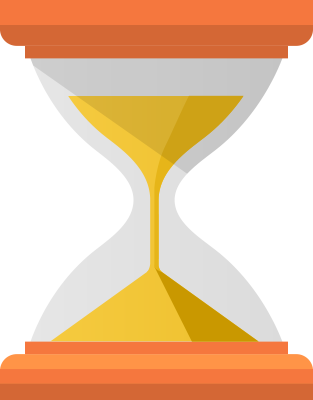 This course is made up of three classes.
Each class has a duration of 2-2.5 hours.
The format is a visual showcase 
which includes, short presentation modules;
examples, principles and techniques 
interspersed with live Q&A sessions.

Price: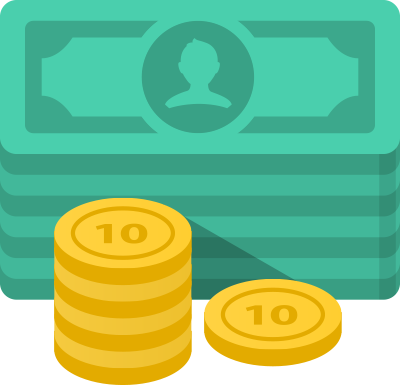 Cost: $179/person - video on-demand version
 
Includes also:
- PDF of presentation materials
- One 30-min. Skype consulting session with Robin
  



Requirements: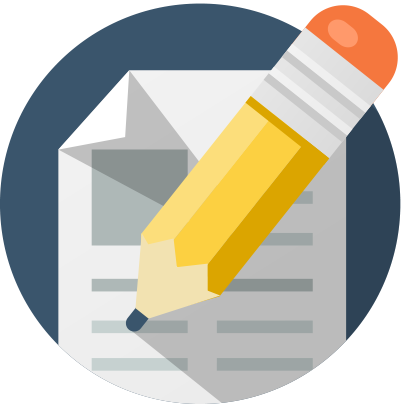 None.






For more information or details contact:
Ludovica.Scarfiotti@robingood.com 

Have questions about Content Curation from A to Z Master Class with Robin Good?
Contact Robin Good
Attendee List
Sort by:

Date

|

First Name

|

Last Name
When
Friday, March 13, 2015 at 12:00 PM

-

Sunday, December 31, 2017 at 4:00 PM (MDT)
Add to my calendar
Organizer
New media publisher, communication designer, content curator, startup coach.