Two-day conference organised by Caroline Goodson (Cambridge) and Julia Hillner (Bonn; BSR). Funded by the British Academy.
About this event
This event will be in English.
When does antiquity end? What is medieval about the post-classical period?
What makes a city, after empire? How did the inhabitants of cities experience living in a period of change? This conference will bring together the latest historical and archaeological research on the city of Rome from c. 400 to c. 1050, by emerging and established scholars. It will create an interdisciplinary and international dialogue to move beyond artificial divisions between periods, methods and approaches.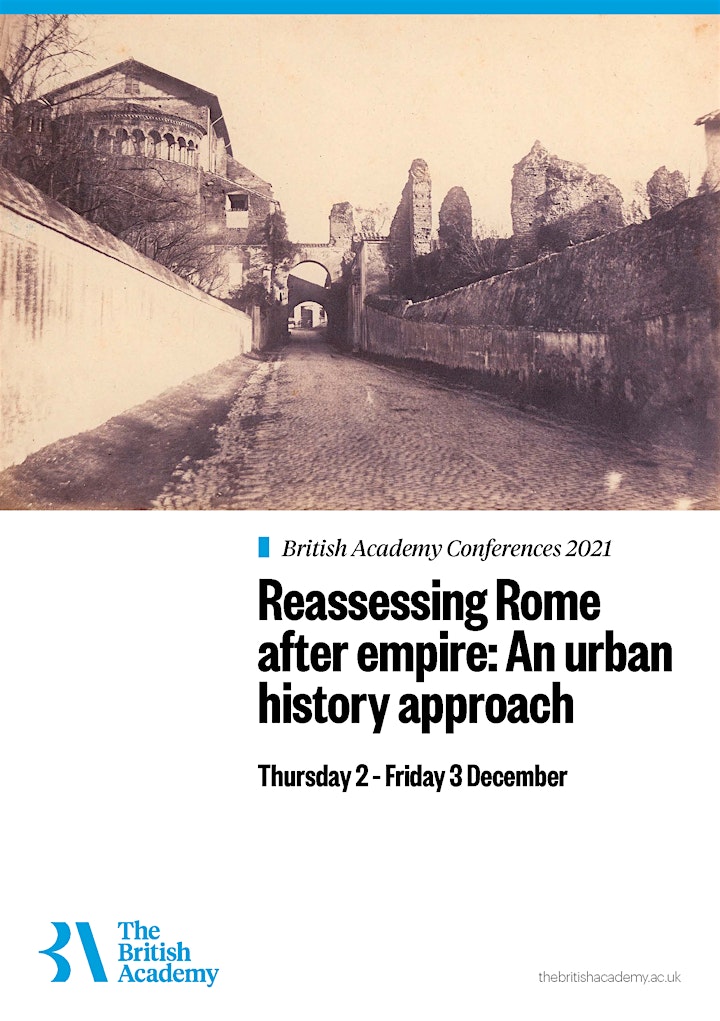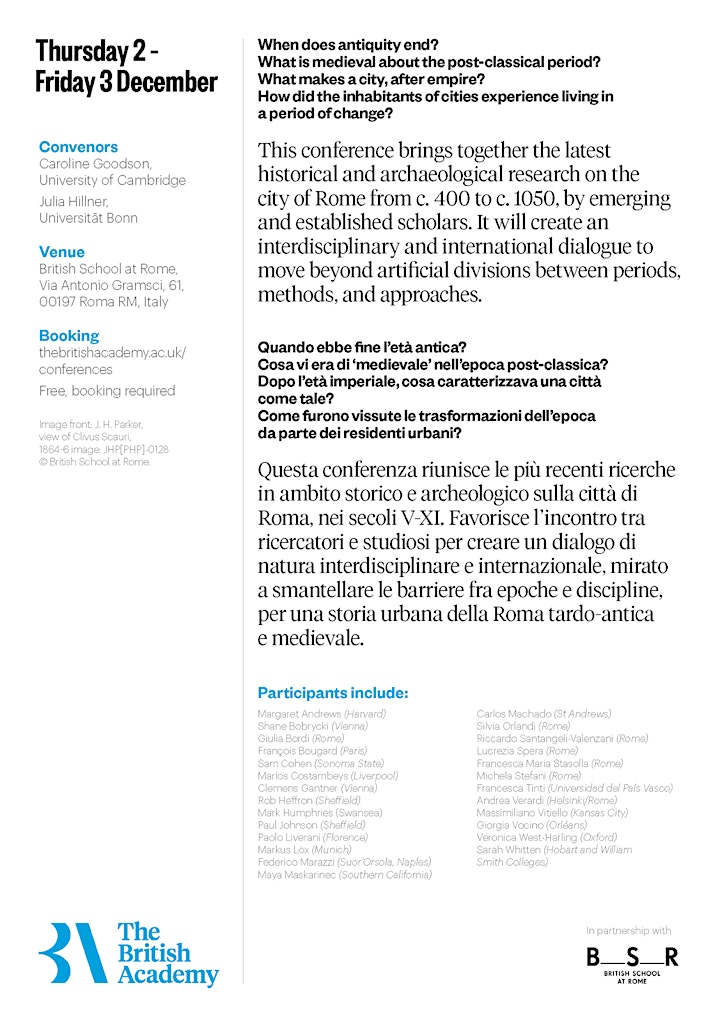 Organiser of CONFERENCE | Reassessing Rome after Empire: an urban history approach