Description
Modern marketers are buffeted by fragmented channels, complex marketing technology, sophisticated audiences and volatile markets. In this demanding and uncertain new world traditional work management tends to break down.
In response, Agile Marketing provides mindset and framework for delivering high quality, audience-focused results at a faster pace and with less waste.
The Certified Agile Marketing Professional (ICP-MKG) course is a two-day course taught by a Certified Agile Marketing Trainer at ICAgile.
The course is designed to cover all the basics of Agile as applied to Marketing activities and to better align the Marketing department with Agile techniques used by development teams.
Applying an iterative approach allows for rapidly discovering which marketing campaigns are most effective and which yields the highest results.
Attendees are required to pass a brief exam and will leave the course certified!
Agile Marketing is a combination of cutting-edge Agile development processes often used in software development as applied to internet marketing strategies to create an iterative approach to marketing and achieving sales results.
Keys to customer-centricity involve using analytics to navigate the oceans of data that exist, as well as tracing customer journeys and using other capabilities to deeply understand customers and uncover their desires and pain points .
In this Certified Agile Marketing Professional (ICP-MKG) course, you will learn:
Agile Marketing foundations and core values

How Agile is used in Marketing

Visual collaborative approaches for identifying customer needs

Adopting an iterative process applied to Marketing for fast results & sustainable growth

Focusing on the customer relationships that carry the most value

Moving beyond theory into real world application
Upon completing this course:
Qualification for Certified Agile Marketing Professional (ICP-MKG) Certification after passing a short certification exam

One year membership in the Agile Marketing Consortium

A digital copy of the book Agile Marketing Journey written by Deborah Ghisolfi

A copy of the Impact Notebook that you can use to start your path through Agile Marketing
About the Course
Language: Italian or English, depending on the participants needs.
Time: from 9.00 am to 5.00 pm each day.
Laptop: you don't need laptop.
Dress code: Informal.
Included in the price: Two coffee breaks and lunch with the trainer and the other attendees are also included in this ticket… because networking matters :-)
Who should attend
This course is appropriate for anyone in a marketing role, including managers, project team members, stakeholders, and anyone who wants to understand how to apply Agile to get result in the Marketing area.
Through an experiential, hands-on learning approach, this course provides foundational education in Agile, including its values, principles, and practices as applied to Marketing. This interactive learning approach will include a variety of exercises, activities, and discussions as well as case studies while providing first hand experience for attendees to learn how to apply Agile to yield rapid results in Marketing.
Trainers created this course aligned the Learning Outcomes with ICAgile as a Member of this organization.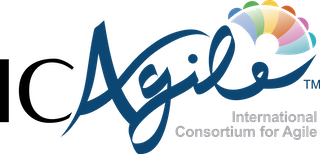 Course outline:
DAY 1:
Introduction: Why is it worth to become Agile in Marketing

Business scenario: Agile Marketing in practice

Customer Centricity Over Organizational Focus

How to attract customers building trust

The real relevance of customer stories and story mapping tecnique to create value for your customers

How to build and measure marketing results

Marketing Team goes Agile with a new mindset and new organization
DAY 2:
Introduction: quick review of the day 1

Business scenario: Agile Marketing in practice

How to prioritize marketing activities

Setting up the daily routine: daily stand-up, iteration and flow based approach

Kanban vs Scrum : in which way I can decide?

How to setting up your agile marketing path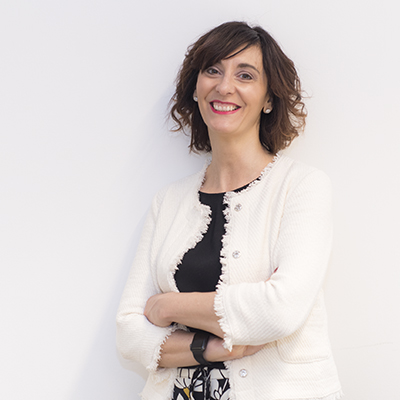 Deborah Ghisolfi

Agile Marketing Italia Authorized Trainer @ICAgile