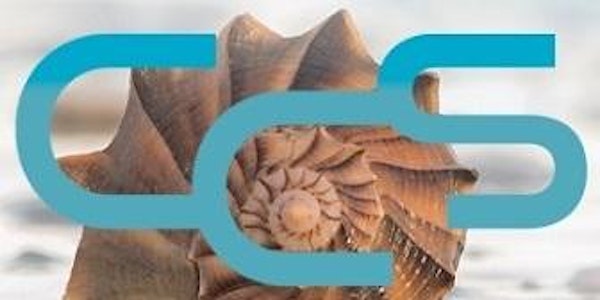 CCS 2022: Recent global challenges in economic and financial networks
Conference on Complex Systems 2022 - Satellite Session: Recent global challenges in economic and financial complex networks
When and where
Location
Auditorium - Palma de Mallorca Convention Center Paseo Marítimo, 18 07014 Palma de Mallorca Spain
About this event
Global attention has been captured by recent economic and geopolitical disturbances stemming from events such as the Ukraine war, the COVID pandemic, the Suez canal blockage, and the Texas ice storm, to name a few. On the one hand, these events have triggered a major rethinking of global economic organization, including calls for contraction of global supply chain networks, less reliance on global trade webs, and advanced understanding of complex relationships between business ecosystems. On the other hand, these new and rapidly changing scenarios have had a huge impact on financial systems and have prompted financial analysts to develop new decision-making and predictive models.
In this context, complex networks have proved to be a powerful tool. The structure of economic and financial complex systems can in fact be efficiently encoded in a suitable network mathematical model, providing a thorough comprehension of their topological and dynamical features.
Prominent examples are, among others, modeling the dynamics of financial contagion and systemic vulnerabilities, analysing stock markets via temporal networks, examining extended supply and value chains and their dynamics, assessing operational constraints on critical transportation networks or detecting community structures in the world trade web.
Network theory also offers efficient methodologies for managing huge amount of data. Big data has been receiving growing attention in the economic and financial framework, where information affects success and production factors, enhancing and consolidating our understanding of the international economies.
Therefore, the scientific world is facing new challenges, as assessing how economic and financial systems react to these shocks, how resilient they can be, and possibly forecasting how they will react to global market turmoils. Clearly, the complex systems community should be contributing to such a discussion. The purpose of the proposed satellite is to foster communication among experts who are positioned to advance understanding of the relationship between recent economic shocks and the complex nature of global economies.
The Organizing Committee
Rosanna Grassi – University of Milano - Bicocca
Alessandra Cornaro - University of Milano - Bicocca
Zachary Boyd - Brigham Young University
Paolo Bartesaghi - University of Milano - Bicocca
Information
The meeting is a satellite of the Conference on Complex Systems CCS2022, and will take place in Palma de Mallorca on October 20, 2022.
The conference venue will be the Auditorium of Palma de Mallorca Convention Center located at Paseo Marítimo, 18 - 07014 - Palma de Mallorca, Illes Balears (Spain).
To know more about how to reach it, please visit the conference website: https://www.ccs2022.org/index.php/general-information/venue​.
Satellite participants will have to register following the procedure described in the CCS2022 conference web site: https://www.ccs2022.org/index.php/registration/registration-fees.
Program
9.00-10.00: Plenary Session
10.00-10.30: Ernesto Estrada - Loss of structural balance in stock markets
10.30-11.00: Guido Caldarelli - Physics of Financial Networks
11.00-11.30: Coffee Break
11.30-12.00: Marco Pangallo - Synchronization of endogenous business cycles
12.00-12.30: Anton Pichler - Forecasting the propagation of pandemic shocks with a dynamic input-output model
12.30-13.00: Roy Cerqueti - Clustering networked European research projects through rank-size laws
13.00-14.30: Lunch Break
14.30-15.15: Plenary Session
15.15-15.45: Fabrizio Lillo - Score Driven Generalized Fitness Model for Sparse and Weighted Temporal Networks
15.45-16.15: Francisco Temprano García - Overlapping Clustering of network data using Shapley values of a cooperative game
16.15-16.45: Coffee Break
16.45-17.15: Jose Luis Sainz-Pardo - Partitioning a graph constraining the weight of its cuts
17.15-17.45: Rosanna Grassi - The multilayer architecture of the global input-output network and its properties
17.45-18.00: Conclusions
Abstracts
Ernesto Estrada
Institute for Cross-Disciplinary Physics and Complex Systems (IFISC, UIB-CSIC), Palma de Mallorca, Spain
Loss of structural balance in stock markets
Here we use rank correlations as distance functions to establish the interconnectivity between stock returns, building weighted signed networks for the stocks of seven European countries, the US and Japan. We establish the theoretical relationship between the level of balance in a network and stock predictability, studying its evolution from 2005 to the third quarter of 2020. We find a clear balance–unbalance transition for six of the nine countries, following the August 2011 Black Monday in the US, when the Economic Policy Uncertainty index for this country reached its highest monthly level before the COVID-19 crisis. This sudden loss of balance is mainly caused by a reorganization of the market networks triggered by a group of low capitalization stocks belonging to the non-financial sector. After the transition, the stocks of companies in these groups become all negatively correlated between them and with most of the rest of the stocks in the market. The implied change in the network topology is directly related to a decrease in stock predictability, a finding with novel important implications for asset allocation and portfolio hedging strategies.
____________________________________________________________________________________
Guido Caldarelli
DSMN, Universit`a degli Studi di Venezia Ca' Foscari, Venice, Italy
Institute for Complex Systems (ISC-CNR) UoS Sapienza, Rome, Italy
European Centre for Living Technology, Venice, Italy
Physics of Financial Networks
As the total value of the global financial market outgrew the value of the real economy, financial institutions created a global web of interactions that embodies systemic risks. Understanding these networks requires new theoretical approaches and new tools for quantitative analysis. Statistical physics contributed significantly to this challenge by developing new metrics and models for the study of financial network structure, dynamics, and stability and instability. In this Review, we introduce network representations originating from different financial relationships, including direct interactions such as loans, similarities such as co-ownership and higher-order relations such as contracts involving several parties (for example, credit default swaps) or multilayer connections (possibly extending to the real economy). We then review models of financial contagion capturing the diffusion and impact of shocks across each of these systems. We also discuss different notions of 'equilibrium' in economics and statistical physics, and how they lead to maximum entropy ensembles of graphs, providing tools for financial network inference and the identification of early-warning signals of system-wide instabilities
____________________________________________________________________________________
Marco Pangallo
Institute of Economics and Department EMbeDS, Sant'Anna School of Advanced Studies, Pisa, Italy
Synchronization of endogenous business cycles
Comovement of economic activity across sectors and countries is a defining feature of business cycles. However, standard models that attribute comovement to propagation of exogenous shocks struggle to generate a level of comovement that is as high as in the data. In this paper, we consider models that produce business cycles endogenously, through some form of non-linear dynamics---limit cycles or chaos. These models generate stronger comovement, because they combine shock propagation with synchronization of endogenous dynamics. In particular, we study a demand-driven model in which business cycles emerge from strategic complementarities across sectors in different countries, synchronizing their oscillations through input-output linkages. We first use a combination of analytical methods and extensive numerical simulations to establish a number of theoretical results. We show that the importance that sectors or countries have in setting the common frequency of oscillations depends on their eigenvector centrality in the input-output network, and we develop an eigendecomposition that explores the interplay between non-linear dynamics, shock propagation and network structure. We then calibrate our model to data on 27 sectors and 17 countries, showing that synchronization indeed produces stronger comovement, giving more flexibility to match the data.
____________________________________________________________________________________
Anton Pichler
Institute for New Economic Thinking at the Oxford Martin School, University of Oxford
Mathematical Institute, University of Oxford
Complexity Science Hub, Vienna
Forecasting the propagation of pandemic shocks with a dynamic input-output model
We introduce a dynamic disequilibrium agent-based model (ABM) that was used to forecast the economics of the Covid-19 pandemic. This model was designed to understand the upstream and downstream propagation of the industry-specific demand and supply shocks caused by Covid-19, which were exceptional in their severity, suddenness and heterogeneity across industries. We used this model to forecast sectoral and aggregate economic activity for the United Kingdom during the early phase of the pandemic. This work demonstrates that an out of equilibrium model calibrated against national accounting data can serve as a useful real time policy evaluation and forecasting tool.
____________________________________________________________________________________
Roy Cerqueti
Sapienza University of Rome, Department of Social and Economic Sciences, Rome, Italy
London South Bank University, School of Business, London, UK
University of Angers, GRANEM, Angers, France
Clustering networked European research projects through rank-size laws
This talk faces the analysis of the funded research projects, which represents a crucial aspect in the scientific context. We specifically deal with the collection of the research actions funded by the European Union over the 7th Framework Programme for Research and Technological Development and Horizon 2020. The reference period is 2007-2020. The study is developed through three methodological steps. First, we consider the networked scientific institutions by stating a link between two organisations when they are partners in the same funded project. In doing so, we build yearly complex networks. We compute four nodal centrality measures with relevant, informative content for each of them. Second, we implement a rank-size procedure on each network and each centrality measure by testing four meaningful classes of parametric curves to fit the ranked data. At the end of such a step, we derive the best fit curve and the calibrated parameters. Third, we perform a clustering procedure based on the best-fit curves of the ranked data for identifying regularities and deviations among years of research and scientific institutions. The joint employment of the three methodological approaches allows a clear view of the research activity in Europe in recent years.
____________________________________________________________________________________
Fabrizio Lillo
Scuola Normale Superiore, Pisa and Dipartimento di Matematica, Universit`a di Bologna, Italy
Score Driven Generalized Fitness Model for Sparse and Weighted Temporal Networks
While the vast majority of the literature on models for temporal networks focuses on binary graphs, often one can associate a weight to each link. In such cases the data are better described by a weighted, or valued, network. An important well-known fact is that real world weighted networks are typically sparse. We propose a novel time varying parameter model for sparse and weighted temporal networks as a combination of the fitness model, appropriately extended, and the score driven framework. We consider a zero augmented generalized linear model to handle the weights and an observation driven approach to describe time varying parameters. The result is a flexible approach where the probability of a link to exist is independent from its expected weight. This represents a crucial difference with alternative specifications proposed in the recent literature, with relevant implications for the flexibility of the model. Our approach also accommodates for the dependence of the network dynamics on external variables. We present a link forecasting analysis to data describing the overnight exposures in the Euro interbank market and investigate whether the influence of EONIA rates on the interbank network dynamics has changed over time.
____________________________________________________________________________________
Francisco Temprano Garcia
IMUS, Instituto de Matemáticas de la Universidad de Sevilla, Sevilla, Spain
Overlapping Clustering of network data using Shapley values of a cooperative game
We propose a new model to detect the overlapping communities of a network that is based on cooperative games and mathematical programming. More specifically, communities are defined as stable coalitions of a weighted graph community game and they are revealed as the optimal solution of a mixed-integer linear programming problem. Exact optimal solutions are obtained for small and medium sized instances and it is shown that they provide useful information about the network structure, improving on previous contributions. Next, a heuristic algorithm is developed to solve the largest instances and used to compare two variations of the objective function.
____________________________________________________________________________________
Jose Luis Sainz-Pardo
University Miguel Hernandez, Elche, Spain
Partitioning a graph constraining the weight of its cuts
We study the problem of partitioning a graph into multiple components when the capacity of cut-edges is restricted. The objective function can be formulated in several ways. The different problems studied are: Maximizing Parallelism (MAX), Most Uniform Partition (MUP) and also p-Most Uniform Partition (pMUP). Good partitions clearly allow parallelism and thus accelerate the computation of solutions for several problems related to graphs such as scheduling, spanning tree problems or concurrent programs that can be represented by the so called task-interaction graph. In these types of problems the trade-off is about the number of components and cut edges. A classic max-min approach is to maximise parallelism while minimising communication in programs. Although the emphasis is on the number of components, some properties of them can be required. For example, obtaining a new component cannot improve the overall computational time for components with low weights. Since more components require more synchronisation time, it could not be convenient to obtain components with low processing time. Conversely, components with high processing time also generate bottleneck, so components with high processing time might also not be convenient. We provide an integer programming model, an exact, combinatorial algorithm without mathematical programming and a heuristic approach for solving such a family of problems. Finally, an extensive computational experience and comparative analysis between the different methods and considered problems is reported.
____________________________________________________________________________________
Rosanna Grassi
University of Milano - Bicocca, Milano, Italy
The multilayer architecture of the global input-output network and its properties
We analyse the multilayer architecture of the global input-output network using sectoral trade data (WIOD, 2016 release). With a focus on the mesoscale structure and related properties, we find that the multilayer analysis that takes into consideration the splitting into industry-based layers is able to catch more peculiar relationships between countries that cannot be detected from the analysis of the single-layer aggregated network. We can identify several large international communities in which some countries trade more intensively in some specific layers. However, interestingly, our results show that these clusters can restructure and evolve over time. In general, not only their internal composition changes, but the centrality rankings of the members inside are also reordered, with the diminishing role of industries from some countries and the growing importance of those from some other countries. These changes in the large international clusters may reflect the outcomes and the dynamics of cooperation, partner selection and competition among industries and among countries in the global input-output network.