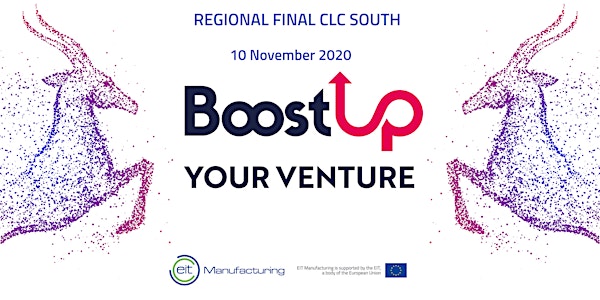 BoostUp Regional Final Co-Location Centre South
BoostUp Regional Final will present the best innovators, startups and SMEs in the fields of manufacturing and innovation.
About this event
EIT Manufacturing has launched its first BOOST Up! competition, challenging European ventures and entrepreneurs to find and scale up the best solutions for a sustainable, resilient, and socially impacting Manufacturing.
CLC South Final of the BoostUp competition will showcase the regional finalists in the following categories:
CREATE: for entrepreneurs with a novel business that addresses critical manufacturing pain points.
ACCELERATE: For start-ups ready to scale up their business. Read more.
TRANSFORM:For SMEs with an idea to take their venture to the next level.