About this Event
The Horizon 2020 project BIO-PLASTICS EUROPE addresses the topic "Sustainable solutions for bio-based plastics on land and sea", within the focus area "Connecting economic and environmental gains - the Circular Economy (CE)" within the Horizon 2020 Program, and will focus on sustainability strategies and solutions for bio-based products to support the Plastics Strategy.
This shall include innovative product design and business models facilitating efficient reuse and recycling strategies and solutions, including ensuring the safety of recycled materials when used for toys or packaging food stuffs.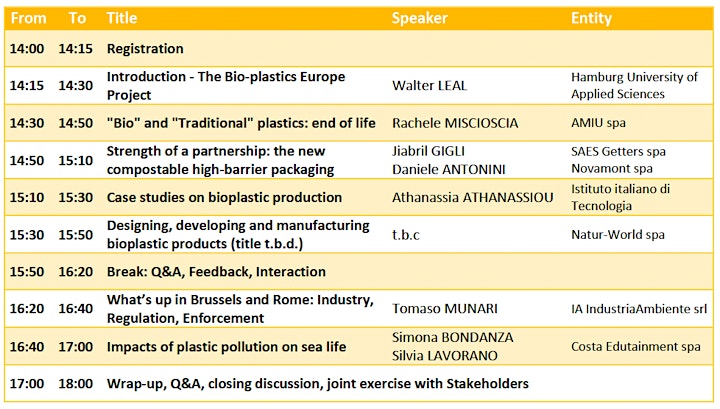 Meet your Stakeholders of interest during the breaks and the Joint Exercise!