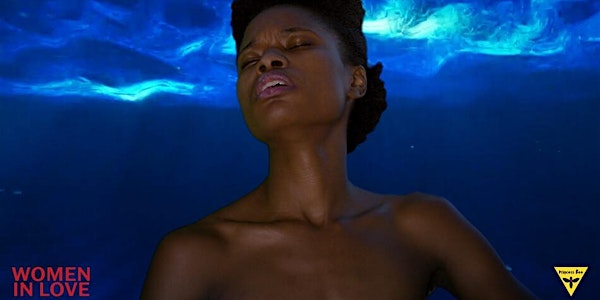 WOMEN IN LOVE
WOMEN IN LOVE
Quando e dove
Località
Palazzo Bembo Riva del Carbon 30124 Venezia Italy
Informazioni sull'evento
Women in love by Bendetta Paravia aka Princess Bee
ITSLIQUID Group is pleased to announce the opening of WOMEN IN LOVE, a solo exhibition of Benedetta Paravia hosted during VENICE INTERNATIONAL ART FAIR 16th Edition. WOMEN IN LOVE is born from the idea of Benedetta Paravia, aka Princess Bee, Vice President and Ambassador of A.N.G.E.L.S. – National Association of Great Energies Leading Solidarity – ONLUS. The aim is to raise public awareness on the issue of Female Genital Mutilation (clitoridectomy, excision and infibulation) in order to help put an end to this violence perpetrated on girls and young women, a violation of Human Rights (WHO 2008).
more. https://www.itsliquid.com/womeninlove-bendettaparavia.html
There are 125 million women in the world who live with one of the existing genital mutilations, while 4 million girls are at risk of suffering one every year. In Italy 90.000 women painfully coexist with one of the three existing genital mutilations and every year 8.000 minors are at risk, of which 4.000 become victims. International mobilizations against this phenomenon have reduced the incidence of the new generations but the problem is still seriously widespread. FGM has become the target of the fifth goal of Sustainable Development: gender equality. In fact, although the practice is managed by women, it is however supported by a system of values and norms that exercise a cultural and identity function: the attenuation of female desire, the increase of male pleasure, and above all the security of marital fidelity and the preservation of virginity are among the dominant motivations of a sexual nature. Therefore, FGM has no religious basis and is practiced in many countries of Africa, the South of the Arabian Peninsula, South East Asia, and indeed, also in Italy. With Law n. 7 of January 9th, 2006, the Italian Parliament has taken steps to protect women from FGM practices in the implementation of articles 2, 3, and 32 of the Italian Constitution and of what is sanctioned by the Declaration and the Action Program adopted in Beijing on September 15, 1995, at the Fourth United Nations World Conference on Women. Finally, on February 6, the World Day Against Female Genital Mutilation was proclaimed.
more. https://www.itsliquid.com/womeninlove-bendettaparavia.html