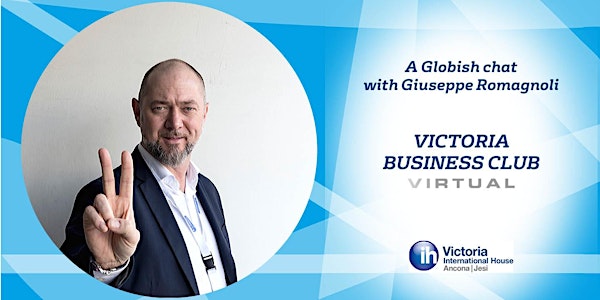 Victoria Business Club - A Globish Chat with Giuseppe Romagnoli
Victoria Business Club - A Globish Chat with Giuseppe Romagnoli
Informazioni sull'evento
Meet Giuseppe (Joe), the Founder and Managing Director of Victoria International House Ancona|Jesi!
Giuseppe has been at the cutting edge of language education for over 29 years.  He is a born innovator and loves 'thinking outside the box' and pushing boundaries to test what is possible. 
Brought up in South Africa but having lived all of his adult life in Italy, Giuseppe has experienced the process of business development through language knowledge first hand!  As a qualified life and business coach he particularly enjoys helping and encouraging individuals and companies to overcome their obstacles and barriers in order to maximize their potential.