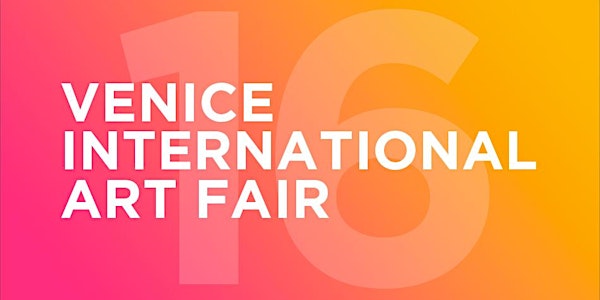 VENICE INTERNATIONAL ART FAIR 2022 – 16th Edition
VENICE INTERNATIONAL ART FAIR 2022 – 16th Edition
Quando e dove
Località
Palazzo Bembo Riva del Carbon 30124 Venezia Italy
Informazioni sull'evento
ITSLIQUID Group, in collaboration with EGO' Boutique Hotel, is pleased to announce the opening of the 16th Edition of VENICE INTERNATIONAL ART FAIR 2022, international exhibition of photography, painting, video art, installation/sculpture and performance art, which will be held in Venice, at Palazzo Bembo from December 02 to December 23, 2022.
During the event, Benedetta Paravia aka Princess Bee, Vice President and Ambassador of A.N.G.E.L.S. - National Association of Great Energies Leading Solidarity - ONLUS, will present WOMEN IN LOVE, a solo exhibition with the aim to raise public awareness on the issue of Female Genital Mutilation (clitoridectomy, excision and infibulation) in order to help put an end to this violence perpetrated on girls and young women, a violation of Human Rights (WHO 2008).
more. https://www.itsliquid.com/opening-veniceartfair-16th.html
VENICE INTERNATIONAL ART FAIR 2022 analyzes the relationship between body and space, and the hybridization between identities and cultural/physical/social/urban contexts in contemporary times, through two main sections: LIQUID ROOMS and FUTURE LANDSCAPES.
LIQUID ROOMS analyzes the hidden parts of our identities, through an immersive experience inside the fascinating universe of the complex labyrinths of our consciousness. The human body is a changing system that connects us with other bodies and spaces to perceive the surrounding reality: a strong communication system with its own language and infinite ways of expression.
FUTURE LANDSCAPES are abstract, infinite and conceptual, associated with a sense of freedom and infinite extension. Primarily experienced with the mind, spaces redefine their limits and borders, transforming surfaces in an open flow of pure ideas. This section focuses on the concept of boundaries and structures between body, mind and soul, human identity and the city, the space and the ground.
more. https://www.itsliquid.com/opening-veniceartfair-16th.html