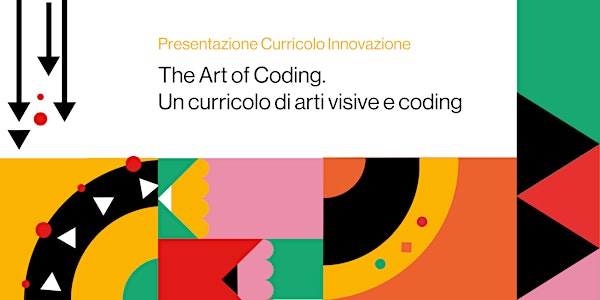 The art of coding. Un curricolo di arti visive e coding
21 settembre ore 15:30 - online
Informazioni sull'evento
Art of Coding è un percorso di ricerca-azione nato con lo scopo di offrire a docenti e a studenti/esse italiani/e della scuola secondaria di secondo grado un percorso interdisciplinare che mette in connessione 
le competenze scientifico-tecnologiche 
con quelle umanistico-espressive, solitamente considerate come traiettorie separate.
Se pensiero computazionale e informatica rappresentano indubbiamente la grammatica del XXI secolo, le competenze visuali di lettura, scrittura e comprensione dell'immagine sono altrettanto fondamentali come chiavi interpretativa del mondo - oltre che motore per un apprendimento autentico e motivato. 
Art of coding si propone come un progetto di arteducazione basato sulle tecnologie digitali e su un modello pedagogico innovativo ed è articolato in due attività parallele: laboratorio pratico di coding basato sull'apprendimento creativo dove la generazione di composizioni grafiche in movimento attraverso la programmazione e l'analisi collettiva degli elaborati diventano il risultato del processo educativo, e parallelamente un percorso nel quale i docenti e lo staff di FEM lavorano assieme sull'analisi e la ricalibrazione degli incontri in un'ottica di ricerca-azione e di sistematizzazione dell'esperienza.
Ne parleremo con gli esperti Marco Giordano, esperto di coding creativo e ArtEducazione e Cinzia Ascari, Visual expert di FEM.
Tutti i nostri percorsi si trovano all'indirizzo: https://www.wonderfuleducators.it/