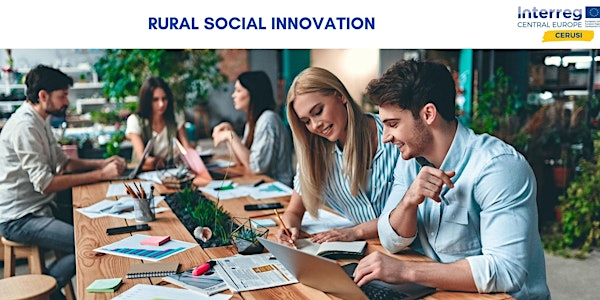 Social Innovation: bridging the no man´'s land between private and public
The undisclosed land of the public-private partnership as a methodologic tool to overcome the gap between marginalized and advanced areas
Informazioni sull'evento
With the second webinar of the CERUSI webinar series we will take a look at the undisclosed land of the public-private-people partnership as a methodologic tool to overcome the gap between marginalized areas (geographical and social) and the advanced ones. It often happens that the opportunities provided by a deep interaction between public and private are poorly explored and exploited. Therefore, it is necessary to create a shared and functional language allowing a proactive and fruitful synchronization of the targets and the setup of a joint perspective between multiple actors.
The webinar will contribute to creating this shared language by introducing a best practice case of a PPPP and highlighting the overarching financial and regulatory framework necessary to implement such a case.
AGENDA
3.00 pm | Introduction & words of welcome
By Wolfgang Haider, ZSI-Zentrum für Soziale Innovation GmbHCentre for Social Innovation-Vienna
3.10 pm | Mild Home, when social housing became an unexplored trade
By Davide Fava, Democenter Foundation
3.25 pm | The People-Public Private partnership as an administrative procedure
By Elisa Valeriani, University of Modena & Reggio, Emil Banca Credito Cooperativo Management Board Member
3.40 pm | Social innovation as new financial paradigm
By Mario Noera, Bocconi University, Cariplo Foundation-Member of the Consulting Committe for Investments
3.55 pm | Q&A
4.15 pm | Closing
The link to the event will be sent by email to the registered guests.