Informazioni sull'evento
Località
Copernico Milano centrale
via Copernico, 38
20125 Milano
Italy
Descrizione
REGISTRATION ENDS ON 5TH OF DECEMBER!
Overview
This is a one-day workshop, designed for software developers and solution architects.
For coding, we will use Java, so a previous experience is preferable but not mandatory.
The workshop is organized in 4 sections:
1- Microservices
What are microservices?

From a monolith architecture to a microservices architecture

Microservices design: main patterns and best practices

Develop our first microservice with Java Spring: ROT13
2- Docker
Introduction to Docker

Working with Docker images from Docker Hub

Run our first application by CLI

Build a customized images by a Dockerfile

Deploy a complex application through Docker Compose

Basics of Docker networking
3 - Put all together
Build a Docker image for our ROT13 microservice and publish it on Docker Hub

Use Docker Compose for deploying a cluster of ROT13 microservices with an HAProxy load balancer

Monitor our ROT13 microservice with CAdvisor

Scaling containers by docker-compose CLI

Using continuous integration with our ROT13 microservice with Jenkins
4 - Extras
Continuous integration by Jenkins and Github
The language of the workshop depends on the target audience (Italian or English language) but all the contents will be in English language
Instructors
Technical Manager and Chief Architect in large ICT projects: COIN, Infinity, SemanticGov, SUperhub and XIFI.
He is among the core technical figures in the FIWARE programme and a strong advocate of Open Source solutions (e.g. OpenStack, Apache Hadoop, Kubernates, Docker, ...). His expertise covers Cloud computing architectures and their application to different fields, e.g. Big data, Internet of Things, Network Function Virtualization Infrastructure. Now, he is Head of Martel Lab, joined Martel in January 2016.
Senior Software Engineer with 10+ years of experience, with an interest about Open Source projects and Cloud technologies. He works at Würth Phoenix where he is mainly involved on the development of sales force automation software products, based on Microsoft Azure Cloud solutions. He also supervises the technical activities of Elastico. Previously, as Cloud Engineer and OpenStack Technical Instructor at Create-Net, he had the opportunity to gain experience in IT project management and business consulting.
Join us & learn to build modern applications with microservices!
---
Made in brand partnership by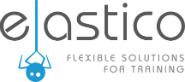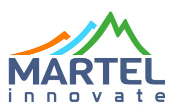 Data e ora
Località
Copernico Milano centrale
via Copernico, 38
20125 Milano
Italy