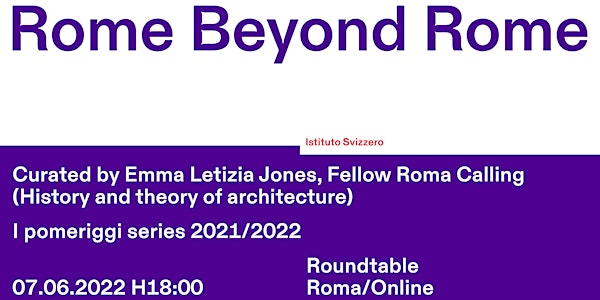 Rome Beyond Rome
Event curated by Emma Letizia Jones (Fellow Roma Calling 2021/2022, History and theory of architecture)
Quando e dove
Località
Istituto Svizzero di Roma Via Liguria 20 00187 Roma Italy
Informazioni sull'evento
The conference and roundtable will chart the contribution of traveling materials and artefacts to the creation and recreation of Roman mythologies both at home and abroad, through presenting a selection of case studies that testify to Rome's status in the global imagination. For centuries, Imperial Rome plundered the world for 'exotic' raw materials and artefacts with which to build its identity as the centre of Empire. So successful was this project of appropriation that more than a millennium later, Rome was itself methodically dismantled, broken apart and transported back to the rest of the world in pieces. These materials and artefacts signified Rome wherever they were taken, and Rome, in its mythical variations both Catholic and profane, was encountered everywhere beyond Rome itself.
______________
07.06.2022
H18:00-20:00
Istituto Svizzero
Via Liguria 20, Rome
The event will be held in English. Free entry.