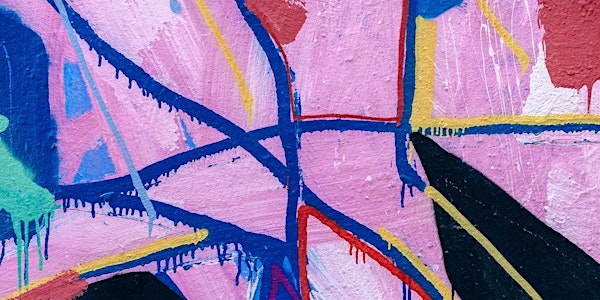 Promoting culture and inter-cultural dialogue for peaceful inter-community relations
Quando e dove
Località
Institut Für Auslandsbeziehungen Charlottenstraße 17 70173 Stuttgart Germany
Descrizione
The third international seminar of the CReW Project is going to take place in Stuttgart, Germany on April 25 and 26, 2019. The conference will be kindly hosted by ifa (Institut für Auslandsbeziehungen), Germany's oldest organisation for international cultural relations. Our attendees -both local and non-local cultural diplomats, practitioners, and leading scholars- will deal with the work stream "Promoting culture and inter-cultural dialogue for peaceful inter-community relations" of the joint communication Towards a EU strategy for international cultural relations (JOIN (2016) 29 final).
The Cultural Relations at Work (CReW) project is financed by the Erasmus+ Programme, Jean Monnet Activities (EAC-A03-2016). It is coordinated by the University of Siena in partnership with EUNIC Global. CReW is intended to foster the dialogue between the academic world and policymakers as well as to cross-fertilize the academic work with recent practices and to inform these with the results of the academic research. The project is designed with two aims in mind: first, to facilitate the exchange of knowledge, skills and experiences in the field of cultural diplomacy to contribute to a deeper understanding of the issue, with a focus on EU international cultural relations; second, to stimulate the reflection, awareness, training, monitoring and evaluation of cultural diplomacy policies. For more details please check our website.

DRAFT PROGRAMME
9am-9.15am. Institutional Greeting and Overview
Hosts:
Ronald Grätz, Secretary General ifa
Gitte Zschoch, Director EUNIC Global
Pierangelo Isernia, CReW Project Coordinator, University of Siena
9:15am-9:30am. Key Note Speech: "Art and artistic actions within mixed communities: from personal memories & group narratives to collective consciousness and community identity"
Speaker: Milena Dragićević Šešić, Head of the UNESCO Chair in Studies of Interculturalism, Art and Cultural Management and Mediation in the Balkans – University of Arts in Belgrade
9:30am-11am. Session 1. Intercultural dialogue, cooperation and mobility
The EU-Eastern Partnership Culture and Creativity Programme
Simon Williams, Director British Council Ukraine
European 'Houses' of Culture -Experiences in Eastern Europe and EUNIC projects
Robert Kieft, Project Manager EUNIC Global
Intercultural dialogue in conflictual scenarios: The case of Ukraine and the Russian Federation
Yevgeniy Zakharov, Executive Director - Kharkiv Human Rights Protection Group
Title TBA
Caterina Carta, Laval University
11am-11:30am. Coffee Break
11:30am-12:30pm. Q&A
12:30pm-2pm. Lunch
2pm-3:30pm. Session 2. Fostering peace-building through inter-cultural dialogue: Youth and cultural rights
Spaces of Culture: Creative endeavors between Europe and Turkey
Hanna Dede, Programme Director "Spaces of Culture"
Title TBA
Helen Wilson, Durham University
3:30pm-4pm. Coffee Break
4pm-5pm: Q&A
5pm-5:30pm. Showcase session

Residencies as a sustainable model for international mobility of cultural actors – development and current experiences
Melanie Bono, Goethe Institut
5:30pm – 05:45pm. Closing of the Day
Session 3
9am-10:45am. Roundtable: The role of Intercultural dialogue in the EU programming cycle. How does it contribute to the successful implementation of the EU Strategy for International Cultural Relations?
Connecting by culture in the Western Balkans – our present and our future
Jasna Jelisić, Head of Western Balkans Task Force - Strategic Communications Division - European External Action Service
What is the future of Euro-Mediterranean Dialogue? The role of the Anna Lindh Foundation
Eleonora Insalaco, Head of Intercultural Research and Programming - Anna Lindh Foundation
The next steps for cultural cooperation in Eastern Partnership
Gitte Zschoch, Director and Lina Kirjazovaite, Members and Programme Manager – EUNIC Global
Moderators: Odila Triebel and Sarah Widmaier, ifa
10:45am-11:15am. Coffee break
11:15am-12:15pm. Working Groups: Recommendations and Tools for a meaningful and sustainable practice of Intercultural Dialogue in EU International Cultural Relations
12:15pm-12:30pm. Coffee break
12:30pm-1:15pm. Restitution session
Moderators: Odila Triebel and Sarah Widmaier, ifa
1:15pm-1:30pm. Conclusions and Next Steps
Hosts: Gitte Zschoch, EUNIC Global & Pierangelo Isernia, University of Siena
1:30pm. Lunch