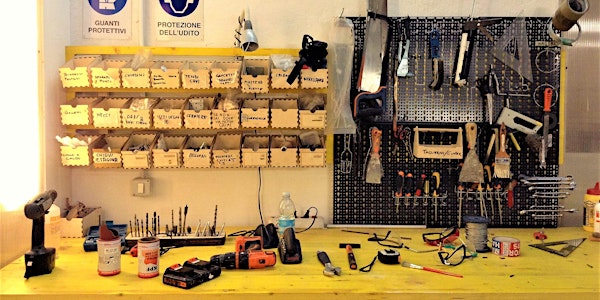 Open Day Fablab Torino • English Tour
Book your free Fablab Torin tour!
Quando e dove
Località
Fablab Torino via Egeo 16 10134 Torino Italy
Informazioni sull'evento
Our Open Days are free for anyone who wants to visit and know more about Fablab Torino. We will welcome you and give you a tour of the laboratory, show you the tools and machines that you will be able to reserve and use for your projects if you decide to subscribe a Fablab Torino membership.
Attend the Open Day if you want to become a Fablab member, if you have questions about the Fablab, the machines and how the membership works, or even if you're just curious about the world of digital fabrication.
If you are already a member, you can drop by during any Open Day to activate and collect your membership card . This is also the first step we recommend to get to know the Fablab and meet our staff.
IMPORTANT: You can enter the fablab from via Egeo 18 util 7 pm, then you have to use Via Egeo 16 entrance (ring the bell "Fablab Torino").
---
🇮🇹 Stai cercando il tour in italiano? Clicca qui ➡️ https://www.eventbrite.it/e/465114428777
---