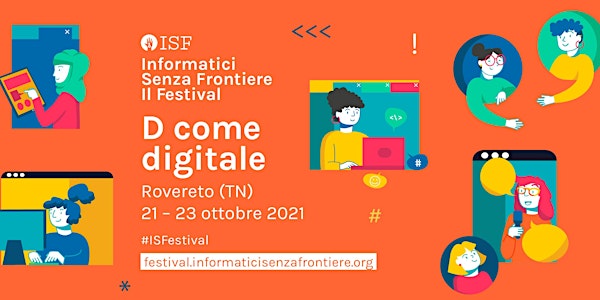 Migracode - promoting open tech education | ISF Festival 2021
Incontro di Festival Informatici Senza Frontiere, 21-23 ottobre Rovereto
Informazioni sull'evento
ore 14.15
Online (in inglese)
Migracode - promoting open tech education for refugees and migrants
Migracode is a network of non-for-profit EU organization providing tech education to refugees and migrants with an aim of labor integration to the IT market. We believe in equal opportunities for all and that's why our approach is inclusive and tailored to the needs of our students. In this event we'll share our values, experience and importance of non formal tech education in refugee/migrant inclusion.
Nataša Koprtla, project manager, co-founder of Borders:None- project management specialist with 10+ years of experience within private and non-profit sector and 5+ years of experience working in the field of refugees and migrants. She's in charge of strategical development of the organization and manager of MigraCode Croatia.
Vincent van Grondelle, with a background in social work, data analysis, non-profit management, political science and philosophy, is the manager Open Cultural Center Barcelona (OCC), an NGO working towards inclusion of migrant communities through educational and cultural activities. He's also the manager of MigraCode Barcelona.
Lorenza Pilloni, EU projects expert with competences in social planning and NGO administration, in ISF since 2013. She is the manager of MigraCode Italia.
Laura Azorín studied Business Administration and Management, while working and volunteering in social enterprises and associations, with the focus in social impact, integration, equality, justice and change. After that, she started in Social Hackers Academy thanks to an international internship and she has been with them since then, working on the Fundraising team as a Project Manager and general coordinator.