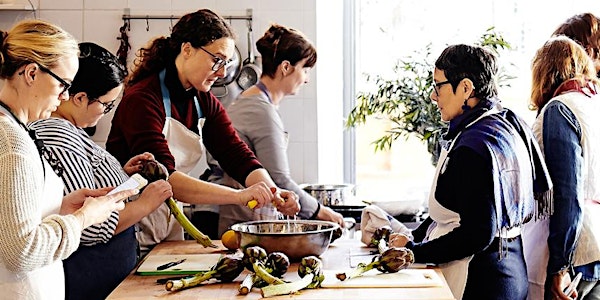 Market to Table FRIDAY 18 September 2020
Market to Table Friday 18 September 2020
Quando e dove
Località
Meet at bar inside - Mercato di Testaccio Angolo Via Galvani e Via B Franklin * we meet at the bar inside market 00152 Rome Italy
Politica di rimborso
Contatta l'organizzatore per richiedere un rimborso.
La commissione di Eventbrite non è rimborsabile.
Informazioni sull'evento
Market to Table starts at the Testaccio market where you will meet Alice or Rachel to shop for the best of the season for the day's lunch.
WE MEET AT THE BAR FOR A COFFEE AT 9.30 (the bar INSIDE the market amongst the fruit stalls).
The group - which is a maximum of 6 participants - then walks back over the river to Testaccio to Latteria Studio where Carla or Alice awaits with more fresh produce ready to start cooking.
Fresh pasta is always a feature, along with something fried, lots of seasonal vegetables and something sweet. We serve interesting local wines with lunch and the cost is 140 euro per person, for which a 100 euro deposit is paid now, with the 40 euro balance in cash on the day.
Please email Elisabetta with any queries: latteriastudio@gmail.com
Photos by Carola Ploechinger