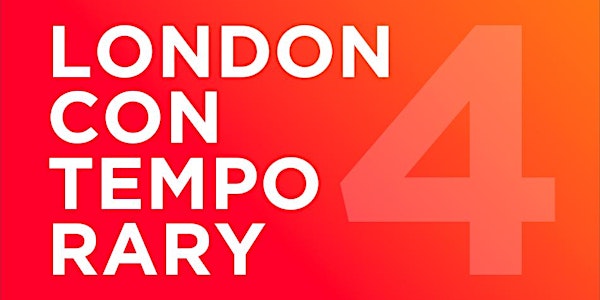 LONDON CONTEMPORARY 2022 – 4TH EDITION
LONDON CONTEMPORARY 2022 – 4TH EDITION
Quando e dove
Località
253 Hoxton St 253 Hoxton Street London N1 5LG United Kingdom
Informazioni sull'evento
ITSLIQUID Group, in collaboration with YMX Arts, is pleased to announce the opening of the 4th Edition of LONDON CONTEMPORARY 2022, international exhibition of photography, painting, video art, installation/sculpture and performance art, that will be held in London, at THE LINE Contemporary Art Space, from October 05 to October 20, 2022.
more. https://www.itsliquid.com/opening-londoncontemporary-4th.html
LONDON CONTEMPORARY is an international art fair that presents collective and solo projects by leading and emerging international artists. The 4th edition will represent a forum for the direct exchange of ideas and contacts between collectors, artists, photographers, designers and art professionals. The art fair features paintings, sculptures, photography art, installations, video art and live performance.
LONDON CONTEMPORARY will analyze the relationship between body and space, and the hybridization between identities and cultural/physical/social/urban settings in contemporary times.
We invited artists, architects and designers to be inspired by the magical power of London, exploring the connection between desires, needs, and fears through rituals that bring humankind to change, transform and evolve their inner world.
more. https://www.itsliquid.com/opening-londoncontemporary-4th.html