Informazioni sull'evento
Località
Cinecittà Studios
1055 Via Tuscolana
00173 Roma
Italy
Descrizione
An international developer conference on video games, with over 25 of the most prestigious names in the industry, from 3 continents and 11 nations, over 35 AAA titles developed.
A three-day marathon of talks, workshops and lectio magistralis on the most interesting topics in the field of videogame, including machine learning, AI, VR, algorithms, networking, game design, level design, teamwork, graphics 3D, programming.
To learn basic practical skills to work in a videogame development studio together with soft skills such as team building, problem solving and management, more and more essential in every type of professional activity.
Many of those professionals will also be available for a portfolio review, offering a great opportunity for emerging developers who are looking for advice and feedback on their projects.
2 simultaneous tracks
1 workshops area
1 academy area
1 portfolio rev area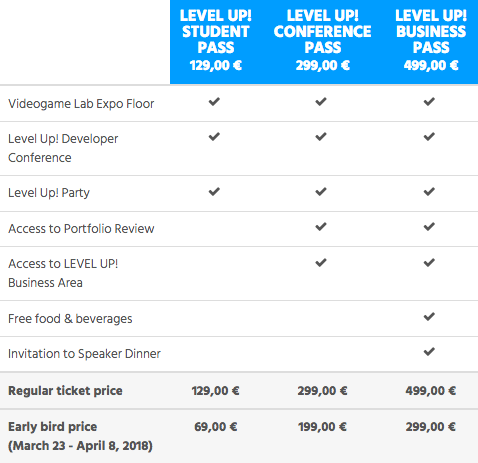 PROMOTIONS

20% discount for University students - Students must show a valid student card at the entrance.
Discount for students of Schools of Video games - Students interested must ask for the promo code at their school or to info@aiv01.it and send a valid certificate.
AIV students and Alumni: students interested must ask the promo code to info@aiv01.it
Data e ora
Località
Cinecittà Studios
1055 Via Tuscolana
00173 Roma
Italy